Every other person is aware of men's bikinis but is everyone aware of its history or not. If we go back to history, at the time of the Roman era we will find that male bathing was carried out naked. Well, one can easily spot that after looking at murals and classical paintings. Gradually with time, things started changing i.e. according to different standards of different cultures men should wear a suitable garment that is capable of covering their assets. Well, this the story before the bikini was designed.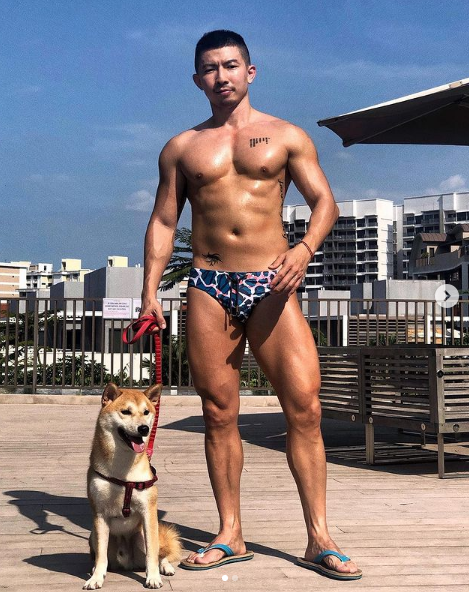 In the year 1880s, swimwear styles became shabby, were mimicking traditional undergarments. Slowly with time things, improvement in the design part started taking place. During the initial stage, fabrics such as knitted wool with stretchy properties were used for crafting men's bikini. Not only that, the fabric should be capable of absorbing less water than cotton but Nylon wasn't created at that time so they were finding a better alternative to that. Later on, synthetic fabrics got introduced in the market and the first one to arrive was rubber and second was nylon which happened after a few decades.
"Men's bikini reason of discomfort", well not really but if you are newcomer, it might become the reason of discomfort because people who have been wearing it since a long time knows how to handle them but that's not the case with beginners and that too when you are coming from brief and boxer brief background.
Men's bikini's skinny design is what makes it super comfortable and gives the access of higher leg movement so if you are trusting them, they won't let you down, thanks to its incredible benefits which are as below:
1. Men's bikinis are available in lightweight and breathable fabrics.
Its lightweight, as well as breathable fabrics, are enough to convince you to have them in your closet. Thong underwear for men is designed in fabrics such as cotton, nylon, polyester, silk and so on which gives wearer to choose as per the occasion. Because of its lightweight fabric, beginners can make themself comfortable.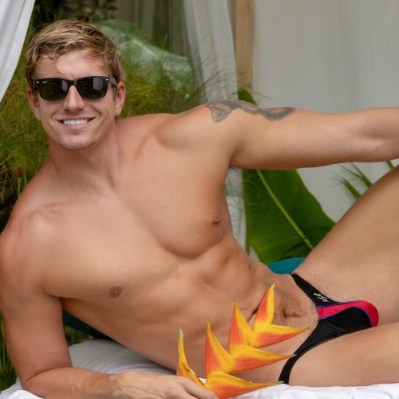 2. Men's bikinis comes in skinny design.
Because men's bikini is designed in skinny silhouette hence you can pair them up with any outfit you want. Whether it's your high-waist denim or low-waist trouser, it will embrace your manhood like anything. Its skinny design helps you to perform better during a workout because there is nothing which hinders your leg movement. You feel free and attain a high amount of flexibility.
It's impossible to get discomfort from bikini underwear because these are designed for the summer season. Male bikini is specially designed for men to give them extreme comfort while on the seashore. Besides that, they even work on your profile so that you can flaunt what you have got. Though people are not in habit of seeing men in such tiny clothing so if you get those" what is he wearing?" look, don't worry about it. Don't you dare to get conscious Afterall people will say what they have to? Before Louis Reard, brands like Dolce & Gabbana, Versace introduced them in their collections in the year 1930 as well as 1940.
Besides benefits, bikini underwear for men is packed with a bonus as well.
1.Easy to maintain:
With a little development and little texture on both the sides, you won't think that it's hard to wash it. Essentially, the shorter the development, the lesser time it will take for you to wash the pair. So the lesser time you spend doing the clothing, the more measure of relaxation time you have for different things.
2. Men's bikini is great for your sex appeal:
You certainly can't disregard this bit of leeway since individuals slip in a swimsuit for displaying their skin or for the sex advance it gives to the male life systems. Accessible in various textures from ribbon to transparent, you'll unquestionably get eyeballs any place you display it.
Hence trusting them is safe and good for your physique if you have abs, toned thighs and a sexy tattoo on erogenous zones.
Read more here:
The best stacking hacks to know for Men's Bikini Underwear
How to make male bikini your cup of tea?
Women love seeing Men in these Men's Underwear Styles!
What men's underwear style you should wear at home?