First date? Any special plans? If the answer is no, don't worry we are there to help you out. All you have to do is trust us.
The first date is always special so one cannot afford to do blunders. Men who are new to the dating game must know a few things and one of them is underwear does play an important role in creating a good impression. If you are wondering how? Lets us tell you more about that.
Your men's underwear act as a foundation and when you invest in premium quality male underwear styles, you build a rock-solid foundation that leads to better confidence and energy. Therefore, one should not only pay attention to outer clothes one should pay attention to inner clothes as well.
Though there are several good mens underwear brands, however, the question is about making a good impression on your date, and for that, we suggest you go with the WildmanT mens brief underwear range.
WildmanT
This brand is great for the ones who are well endowed as they are big pouch underwear specialists! All their styles come with a roomy pouch including cups for your manhood that keep them separate and free from your body. Their range of underwear for men is so well planned that wearer doesn't have to go through issues like smashing or overheating.
Why WildmanT brief underwear?
WildmanT brief underwear for men let you enjoy the way you want. You get the freedom you deserve, after all, the fabrics used in this range are just incredible, Mesh, cotton, lycra fabrics. Their brief underwear includes an oversized pouch offering plenty of room for your manhood hence you do not feel claustrophobic. Therefore, it's good to pair your outfit with their mens brief underwear. Also, don't forget to apply your favorite cologne.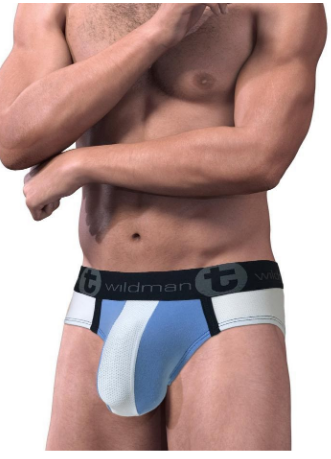 The entire range of brief underwear has been designed in fabrics like nylon, mesh which allows your manhood to breathe and prevent overheating. Therefore the entire range of WildmanT brief underwear is advised for all those men who have been endlessly searching for male underwear that can support their jewels.
Because their male brief underwear is big enough, the person wearing them does not have to face issues like smashing or pinching.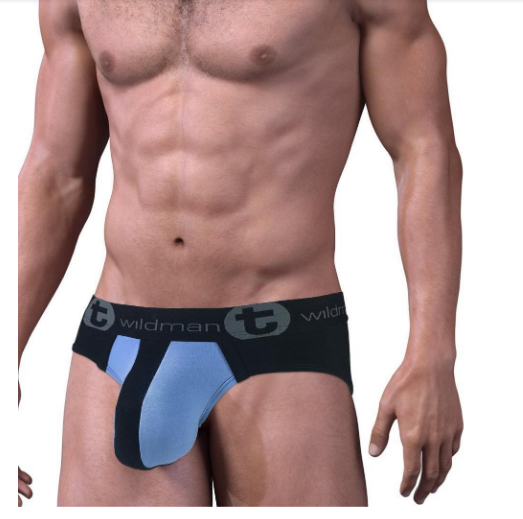 Apart from comfort and support, perfect fit does matter.
WildmanT offers such male briefs that enhance your features so well that it's hard not to look at your features. Men feel comfort and support are two major factors in the case of underwear but the ground reality is, without a great fit these two factors are impossible to achieve. If your male underwear does not hug your body features, you will keep on adjusting it and might have to face issues such as " bulge". If your mens brief underwear is loose, your manhood will remain unsupportive and these factors can lead to dangerous consequences.
WildmanT brief underwear for men comes with a broad waistband because of which the person wearing feel comfortable and doesn't have to go through those irritating issues such as red marks.
In conclusion, the entire brief underwear for men from WildmanT is a great investment and should be worn on special occasions as well for everyday comfort. Do visit their official website to shop from the latest collection. One can even look for mens boxer brief underwear range if briefs are not comfortable to them.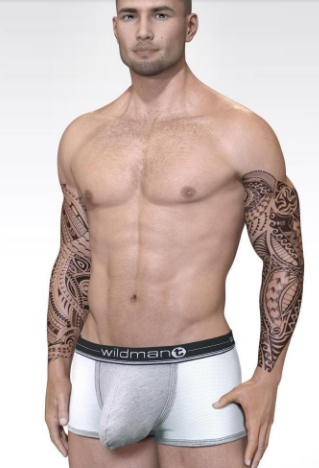 You May Also Like:
What are the 9 best things about Boxer brief underwear?
5 Little Tricks To Achieve The Best Results In Jockstraps
Hot Model Wilbur. H Look Stunning in 2eros Underwear Brand
Would You Rather Choose thong underwear Or Workout?