2020 is leaving. You are still stuck with classic briefs? Time to upgrade your closet and knowledge. Here is the list of Best Pouched Underwear, starting with Cocksox.
COCKSOX Inked Sport Brief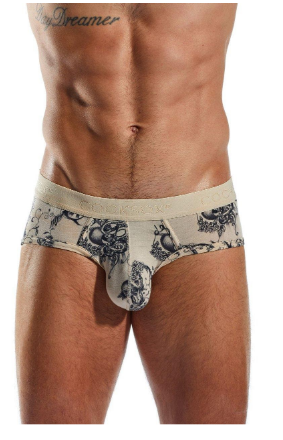 When it's about picking up the best pair of underwear for yourself, how can we forget, COCKSOX underwear range? This time we have come up with Cocksox Inked Sport Brief and trust us, you won't regret investing in them.
This mens enhancing underwear comes in awesome squid print, and the contour pouch used in it holds your manhood closer to the body, which offers great comfort and support to the person wearing it. This pair of mens brief underwear is great for your sports and everyday activities.
For Cocksox, pouches are everything. Their pouches used in enhancing the underwear range are a bit larger and highly enhancing — and its Snug pouch appears like traditional mens underwear but still pouched. This mens enhancing underwear is made out of modal fabric.
SAXX Hyperdrive
Another brand which is known for its pouched or mens enhancing underwear range is SAXX. SAXX mens underwear range is known for lively prints and solid hues in comfort-oriented fiber blends. Recently, they have introduced sport short enriched with "3D hammock-shaped pouch" and mesh panels and "Flat Out Seams' ' just to ensure the wearer remains safe and sound from friction and can experience chafe-free support. Whether you are looking for a pair of mens underwear that can offer a compression fit during training and competition, this pair of mens enhancing underwear is what you need.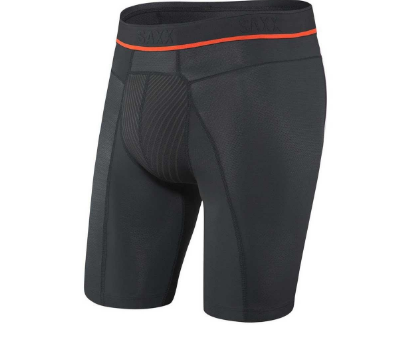 RHONE Boxer Brief
All those men who are a big fan of mens boxer brief underwear need RHONE boxer brief. The pouch that has been used in this mens enhancing underwear include Pima cotton, the super soft and comfortable cotton. This pair of mens boxer briefs come with a seamless fly opening that lets you stay with a relaxed attitude.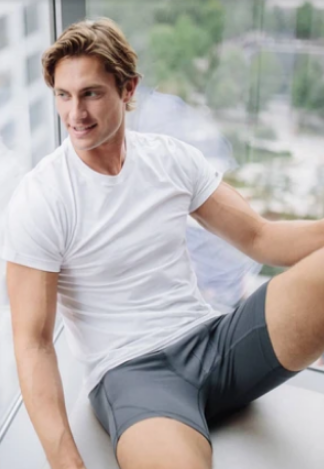 ERGOWEAR X4D Bikini
This bikini style mens underwear offers a low cut but doesn't skimp on enhancement. This three-dimensional, "nose-shaped," pouch underwear for men is made from a soft, fast-drying microfiber that is highly elastic hence you can trust this for everyday comfort. Men who feel comfortable working out in mens bikini underwear can go ahead with it.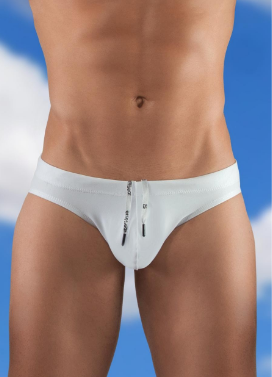 Because this is made out of microfiber, body moisture doesn't remain for a longer time hence the chances of getting prone to stains are reduced. This mens enhancing underwear offers slight lifting and enhancing effect.
Otzi OT3712 New Experiences Slip Thong
This Otzi New Experiences Slip Thong for men comes with a wide elastic waistband with a brand name on it. This pair of enhancing underwear for men offers elasticity, proper fit, and extreme comfort. This pair of mens enhancing underwear offers enough coverage from the front and back with a high cut on the sides, allowing your sexy thighs to show off. Besides that, it even offers a great amount of leg movement.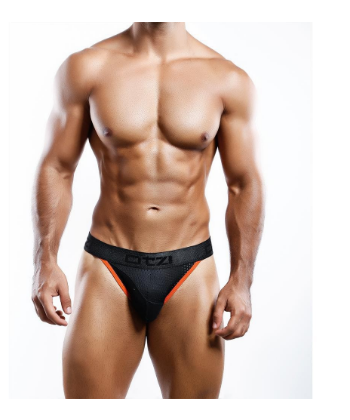 Speaking about the fabric content, it includes 79.80% cotton, 12.41% Nylon and 7.79% Spandex due to which you can concentrate on your work in a better manner.
For enhancing its beauty, designers have included contrast-colored piping on the side of this mesh thong therefore you get a very sexy shape on the front as well as on the back. Another reason for feeling comfortable in this mens enhancing underwear is the mesh fabric used in the pouch area which enhances the breathability factor of this mens underwear.
Daddy DDK001 Slip Thong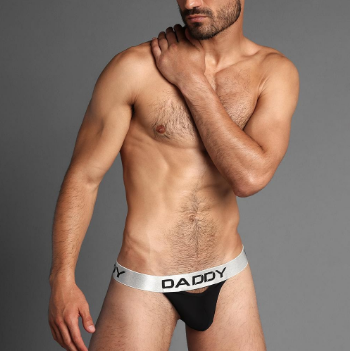 Well, well, we cannot forget Daddy underwear when it's about looking hot and comfortable at the same time in your mens underwear. Their entire range is a must-try especially Daddy Slip Thong which is a part of enhancing the underwear range for men.
This sexy slip thong holds your boys firmly without letting them know. Its luxurious feel makes sure you feel great all day long. The pouch used in this mens padded underwear provide great support, comfort, and enhances your sex appeal. Because this sexy male thong is made out of nylon and spandex offers you ultimate flexibility, comfort, and stretchability whenever you are burning those calories.
Do you still want to stay in your ancient pair of underwear styles?
You may also like:
No Question Remain about Men's Enhancing Underwear before Pride Date
Butt enhancing underwear for men, lucky if you have one!
The clock is ticking, grab these pairs from mens enhancing underwear range before it's too late!
Get enhanced appearance and extra savings with men's enhancing underwear
Men's enhancing underwear by Ergowear: Why do you need one?