The highlights of men's g-string underwear
WARNING: Skimpy G-string is meant for daring personalities so if you are extremely shy and feel as if "you won't be able to carry this exotic underwear", stay away.
When it's about looking hot without compromising on the basic terms, nothing could be better than Daniel Alexander's latest launch, Skimpy G-string for men.
Speaking about the features, this exotic pair of underwear is low-waist and comes with a contour pouch that holds your manhood gently. Skimpy G-string for men lack back fabric due to which your butt gets a nice exposure. Men who feel that this might be a difficult pair of lingerie to handle, once you get well-versed with it, things will get simpler. It's a lightweight style that gives you the feeling of nakedness down there.
This pair of men's lingerie is great for your beach time and summertime. Designers understand what it feels to reside in male lingerie with irritating labels, therefore this skimpy G-string underwear for men comes with a label on your pouch.
Men who are dying to flaunt their abs, toned and not-so toned thighs can give this men's erotic underwear a shot. If you wish to pair this male G-string with low-waist jeans and skinny trousers, you may due to its low-rise feature.
Looking sexy is possible with Daniel Alexander Skimpy G-string.
About the brand
A brand that makes fashionable and functional men's underwear is none other than Daniel Alexander. Daniel Alexander has been in the industry since 2015. There are several men's underwear brands, what makes Daniel Alexander different from them is the uniqueness and the freshness in their men's underwear styles. Their styles have given a unique definition to men's underwear which the entire male population is loving. The label has been giving the whole men's race a great pair of lingerie which can be adored and acknowledged for its delicate quality and provides the right support to male genitals which letting them compromising on their sex-appeal and comfort.
Whether you choose to opt for the styles such as mens thong , classic style such as mens brief underwear , men's bikini , and men's bikini brief, every single option is crafted with passion and love. Daniel Alexander is the perfect companion for your below the belt and should be given a chance when you want to fall in love with your underneath fashion statement. At the point when you shop the underwear accessible at Daniel Alexander, you would have the option to put resources into exotic styles that are designed in high-quality fabric that offers astonishing sex appeal. The clothing assortment accessible at Danielalexanderunderwear.com is delicate, comfortable, and extremely hot.
About the men's underwear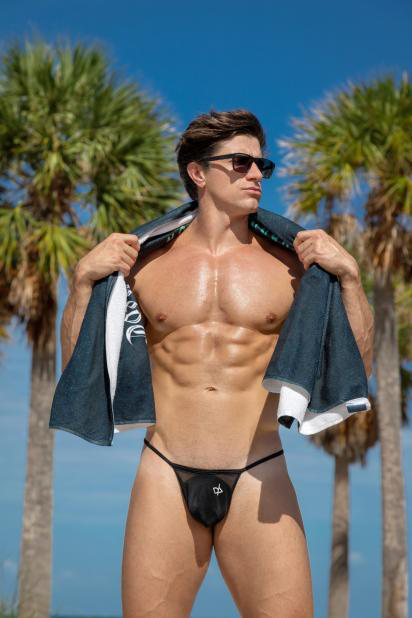 We would recommend you to add this men's G-string due to several reasons:
1.Its lightweight, comfortable and supportive.
2.Highlight your manly features.
3.Can be used as beachwear and for your foreplay.
4.Available in various sizes.
5.Available in various colors.
6.Do not consist of irritating labels.
To know more, visit
https://www.mensuas.com/blogs/new-launches/for-those-toned-butts-daniel-alexander-is-back-with-skimpy-g-string-for-men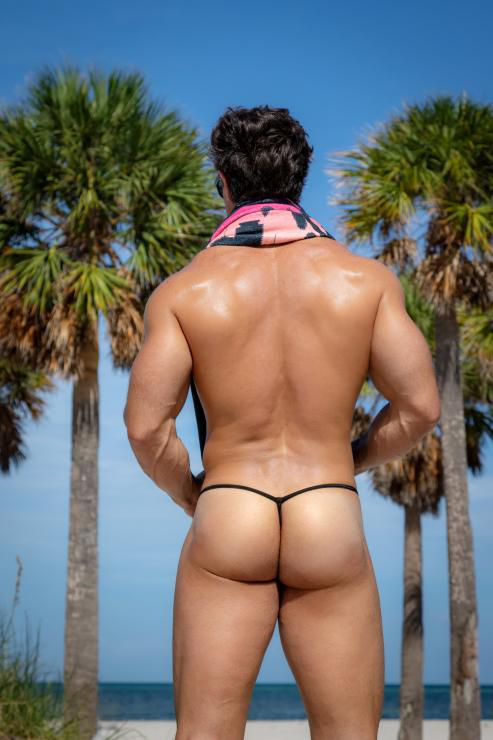 Fabrics Used
Polyamide-Spandex
Colors available
Black
Navy
Red
Sizes
Small
Medium
Large
Xlarge
Price
$11.60
Fabrics Used
Polyamide-Spandex
Colors available
Black
Navy
Red
Sizes
Small
Medium
Large
Xlarge
Price
$11.60
Buy it here:
https://www.danielalexanderunderwear.com/products/daniel-alexander-dal032-skimpy-g-string
https://www.amazon.com/Daniel-Alexander-DAL032-G-String-Underwear/dp/B08HX6XP9L
https://www.be-brief.com/products/daniel-alexander-dal032-skimpy-g-string?variant=34511743942789
https://www.skiviez.com/products/daniel-alexander-dal032-skimpy-g-string?variant=31689400418327
https://www.erogenos.com/products/daniel-alexander-dal032-skimpy-g-string?variant=32908405145699
https://www.mensuas.com/products/daniel-alexander-dal032-skimpy-g-string?variant=32494466826311
https://www.ebay.com/itm/Daniel-Alexander-DAL032-Skimpy-G-String-Mens-Erotic-String-Waistband-Underwear-/274465616812