Are you excited about Thanksgiving? Well, I am very excited and in that excitement, I shopped a lot. Bought some T-shirts, Joggers, and a few underwear for men as well.
What? why such shocking expressions, it's just male underwear, and trust me, even you should purchase a few of them and that too from Skiviez. They have incredible pairs of lingerie.
Style 1: Feel FEI011 Bikini
This pair of male bikini is what you should go with this Thanksgiving. The reason I decided to trust this pair of male bikini is because of its design that will help me to show off the assets and even let me relax.
Feel's Bikini is great for showing off your toned thighs and butt because it hugs them so beautifully; just make sure you're confident enough to wear it. Its slender shape allows for a lot of leg movement, and the polyamide-spandex fabrics are like icing on the cake, so it's a good idea to do some pushups in these men's bikinis. It has a contour pouch for a secure fit. Hell yeah!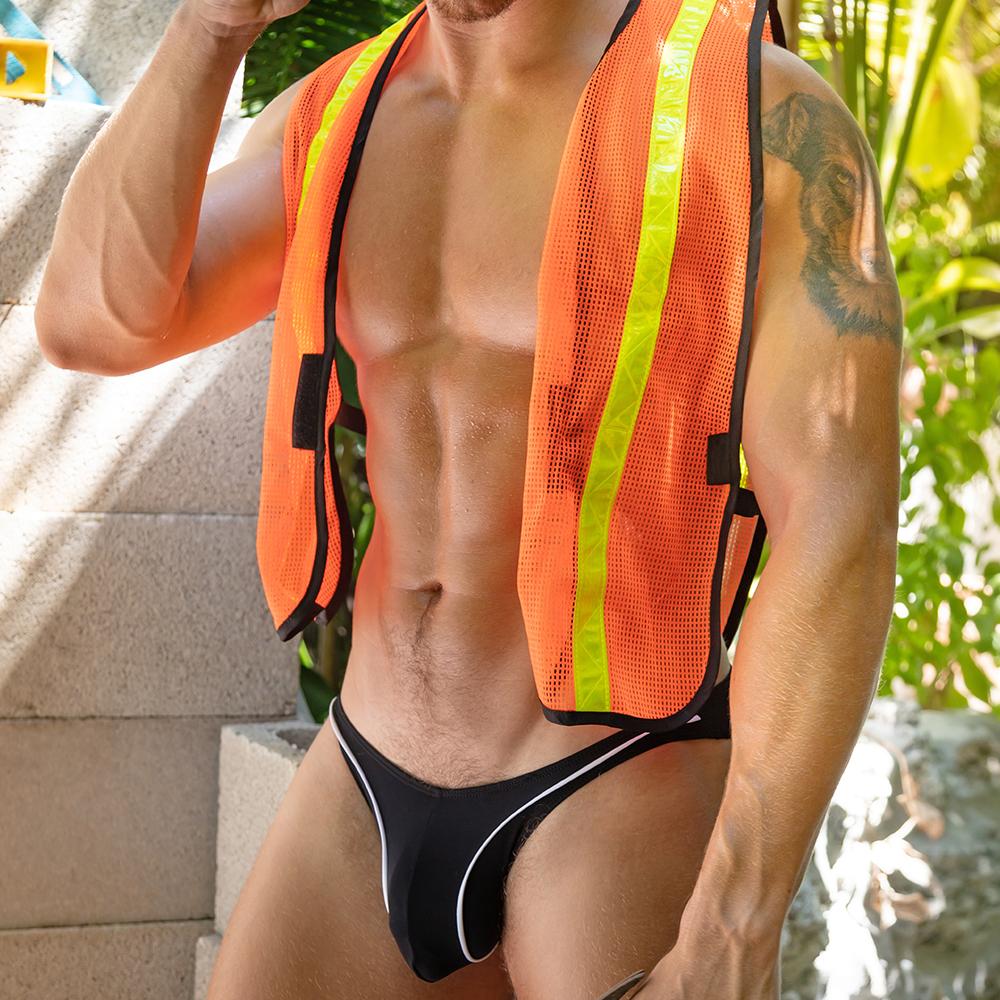 The feature which I love the most in this pair of underwear is its contrasting colored piping to the pouch. This beautiful male underwear has a good amount of back covering, so you won't feel self-conscious wearing it. Feel's bikini for guys is available in a variety of sizes and colors. I too bought Grey colored bikini underwear for myself.
You will be surprised to know that I picked "7 PAIRS OF MALE UNDERWEAR", hahaha. Will, I have zero regrets. What I would have regretted if I didn't pick any of these styles. Coming back to the style,
Paisley Print in Intymen Sexy Boy mens bikini makes it eye-catching underwear. Regardless of the occasion, I can pair this style of male bikini with any of my outfits. In other words, Intymen Sexy Boy Paisley Bikini underwear for men is the best of both worlds.
In terms of the article's design, this style is made out of very soft polyester and spandex fabric that is both pleasant and soothing, as well as providing you with the exact shape and fit that you require. The men's bikini comes with a practical pouch that keeps your assets in place and prevents them from falling out.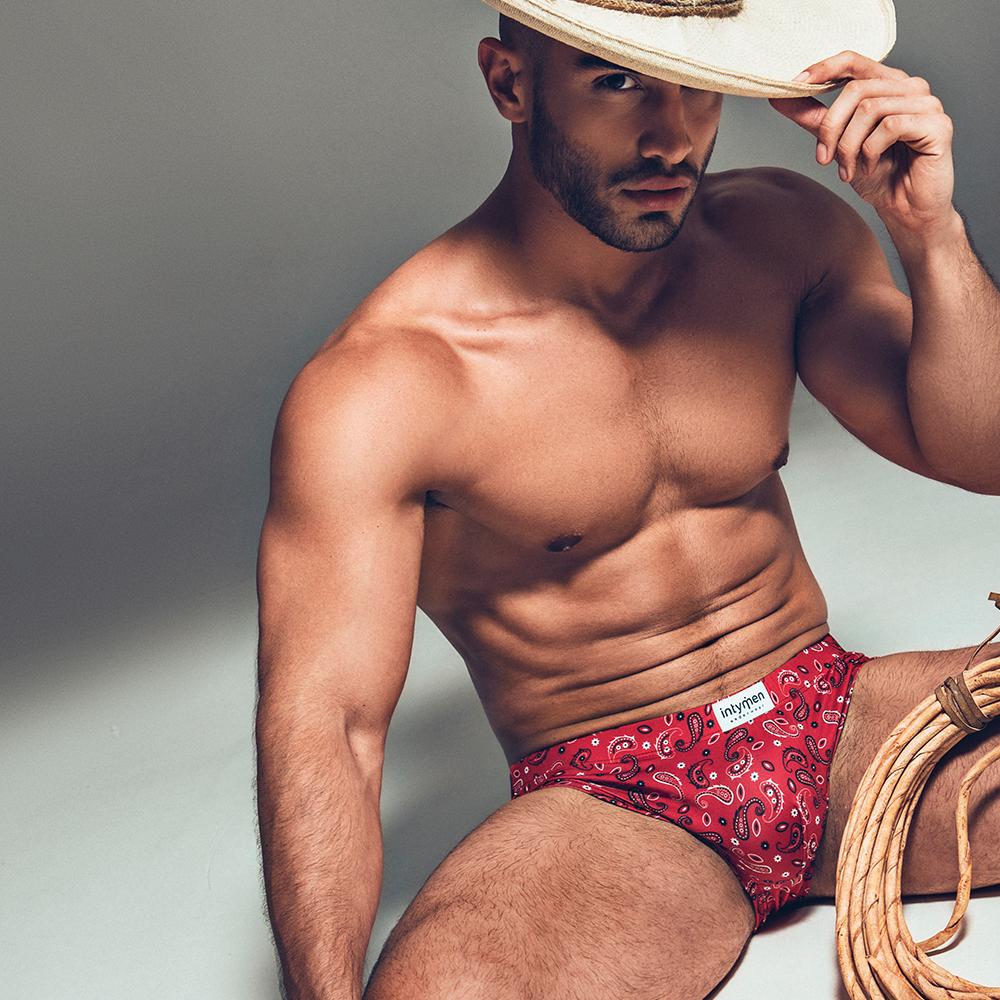 Your thighs will benefit from the high waistband's maximum exposure, allowing you to flaunt them in a sensual way. Moving on to the back of the men's bikini underwear, the fabric is stretchy enough to support your butt cheeks, providing the bare minimum of coverage. As a result, if you want the essential support and comfort, you can wear this underwear design.
The moment I saw Pop Melange Jockstrap underwear, I knew it, this style has to be in my underwear drawer. I mean look at the color and the pouch fabric, don't you feel like having one.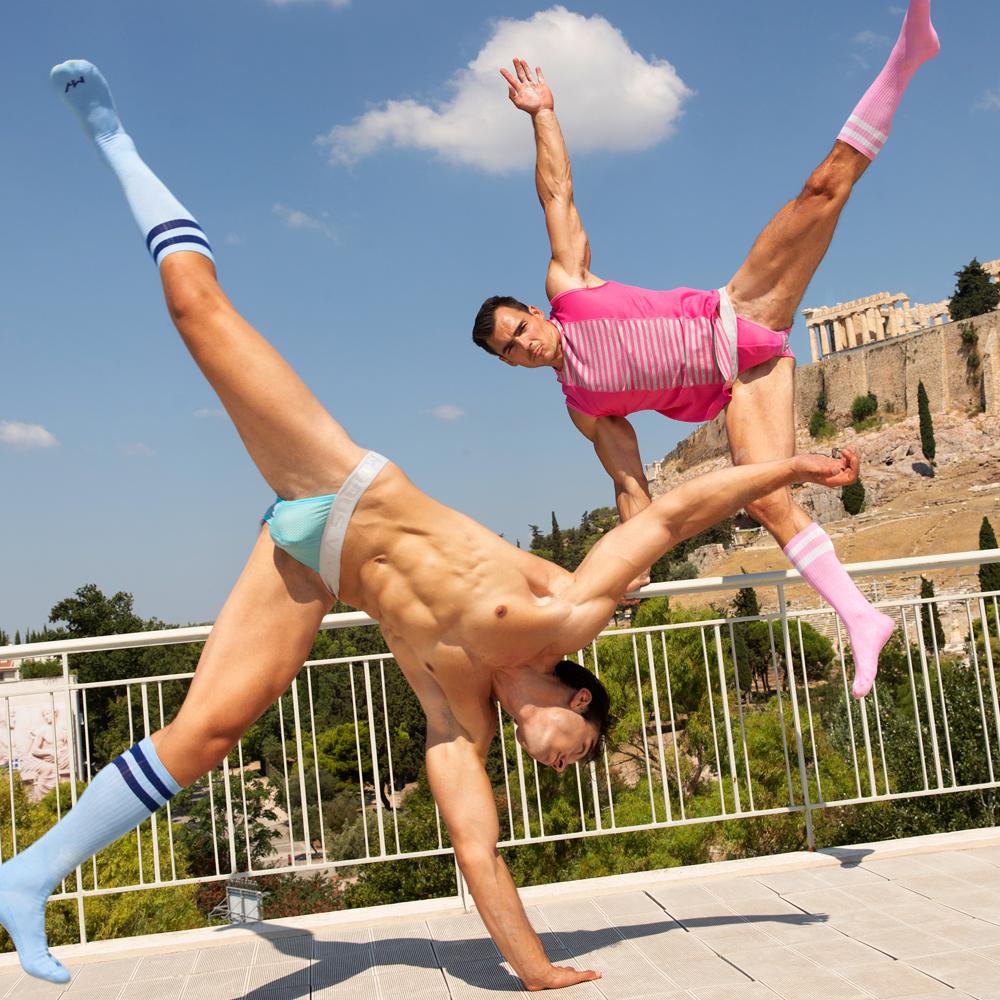 Another solid reason to purchase this pair of men's jockstrap is its fabric composition which is 100% Polyester. All those men who don't know the benefits of Polyester-based male underwear, long story short, these are lightweight, perfect for workout, and highly stretchable. And you know how crazy I am behind exercise!
You guys know how crazy I am about the underwear pairs of Male Power. They are comfortable, sleek, and support your manhood and Thanksgiving is the best time to shop a new pair of male lingerie from Male Power.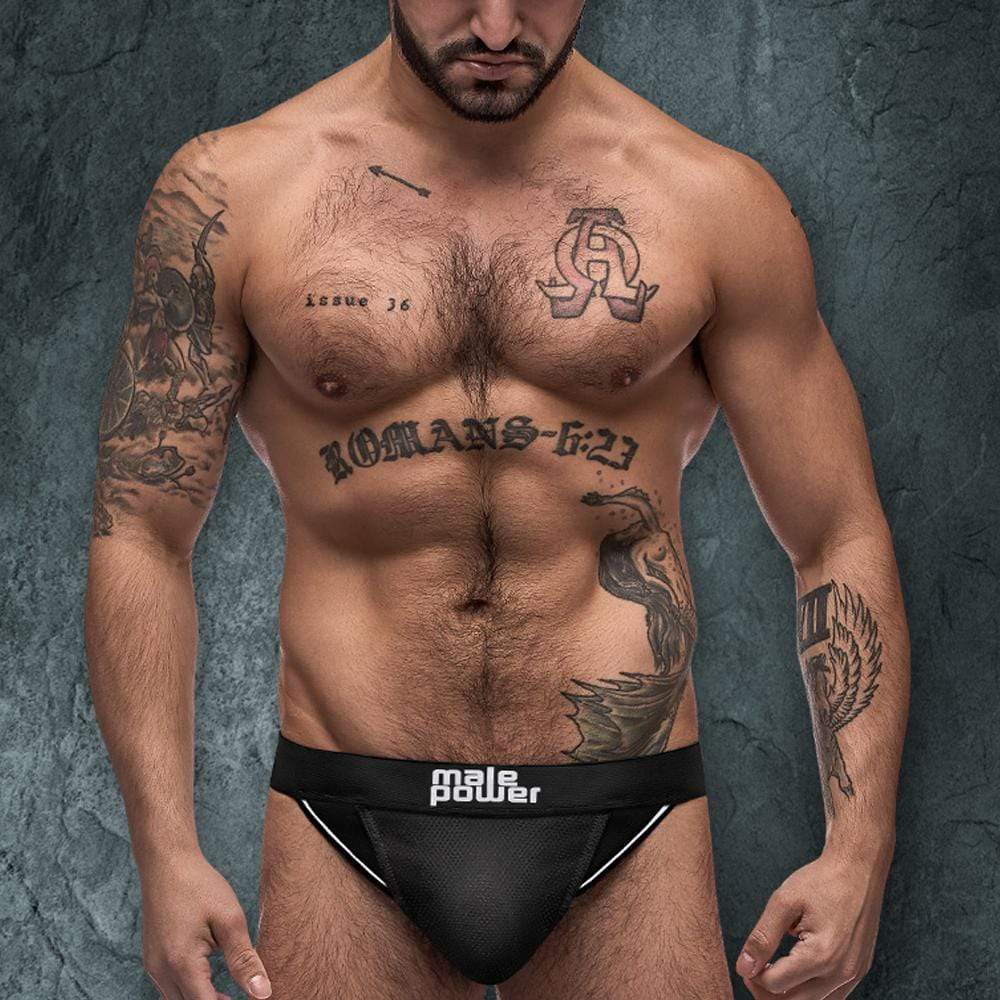 This style comes from Male Power's Black Nite collection and features a thong with sporty striped elastic inserts, a traditional one-inch back, and an extremely sleek branded waistband. Micromesh is ultra-light and stretchy, and it's embellished with sleek soft elastic inserts.
Well, I am a person who never feels shy about revealing my best features, and that's the reason why I thought of purchasing Daniel Alexander Vented Bottom Bikini underwear for men. After all, you never know when I might need this.
Daniel Alexander has created a men's bikini underwear set that will help you spice up your connection with your partner. This men's bikini underwear makes you feel like an alpha who has the courage to take on the world. Let's get into the design of this men's designer underwear now that you've piqued your attention.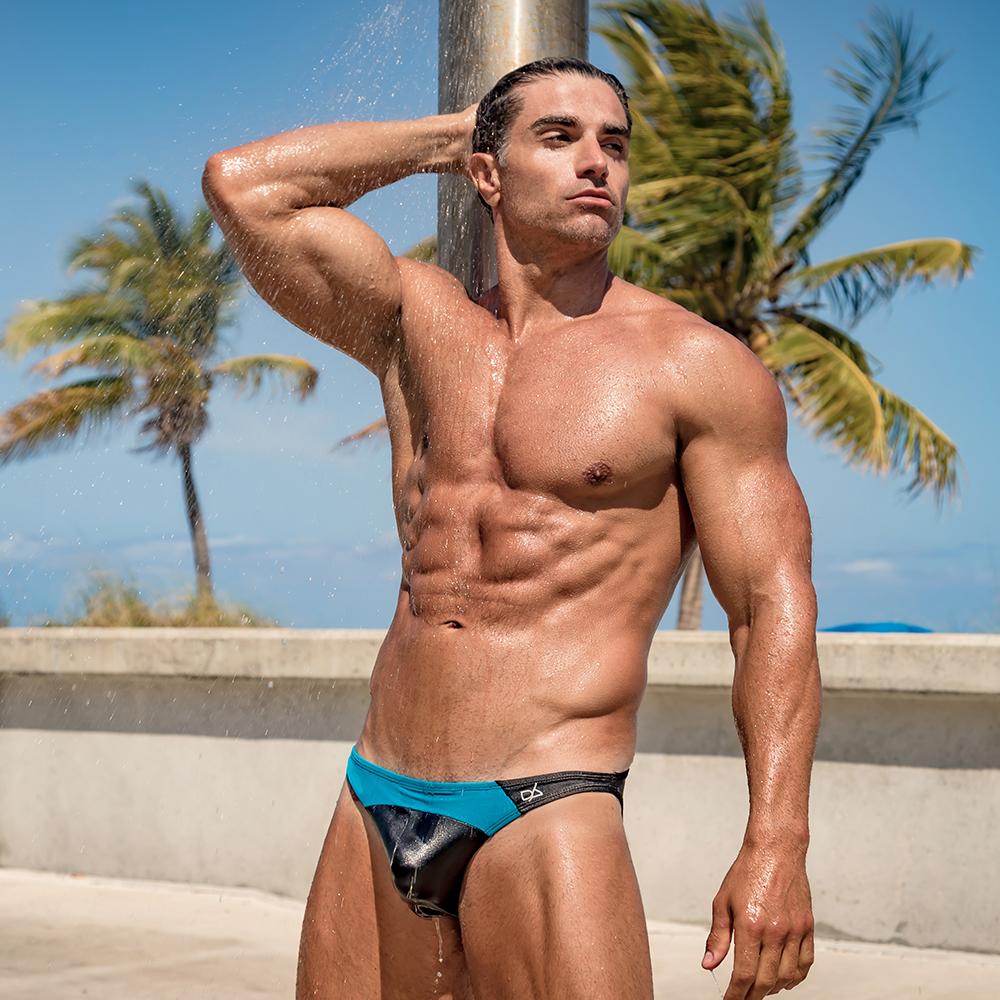 In terms of style, this men's bikini offers some unique characteristics that you won't find in those old undergarments. When it comes to the front of this bikini underwear for men, you receive a stylish cock pouch that conceals your assets in such a way that you don't appear to be a regular guy. This cock pouch is constructed of sheer cloth, allowing your lover to get a good look at your feces. When it comes to the back, this thong underwear for guys provides just enough coverage to ensure that your junk isn't the only thing making a splash.
This Thanksgiving looks stylish and stays comfortable with Obscene Bikini underwear for men from Intymen.
This pair of male lingerie is specifically developed for those men who wish to seem beautiful and attract their lovers from all angles. When it comes to increasing your sex appeal without sacrificing comfort and support, this bikini underwear for men is the appropriate underwear style.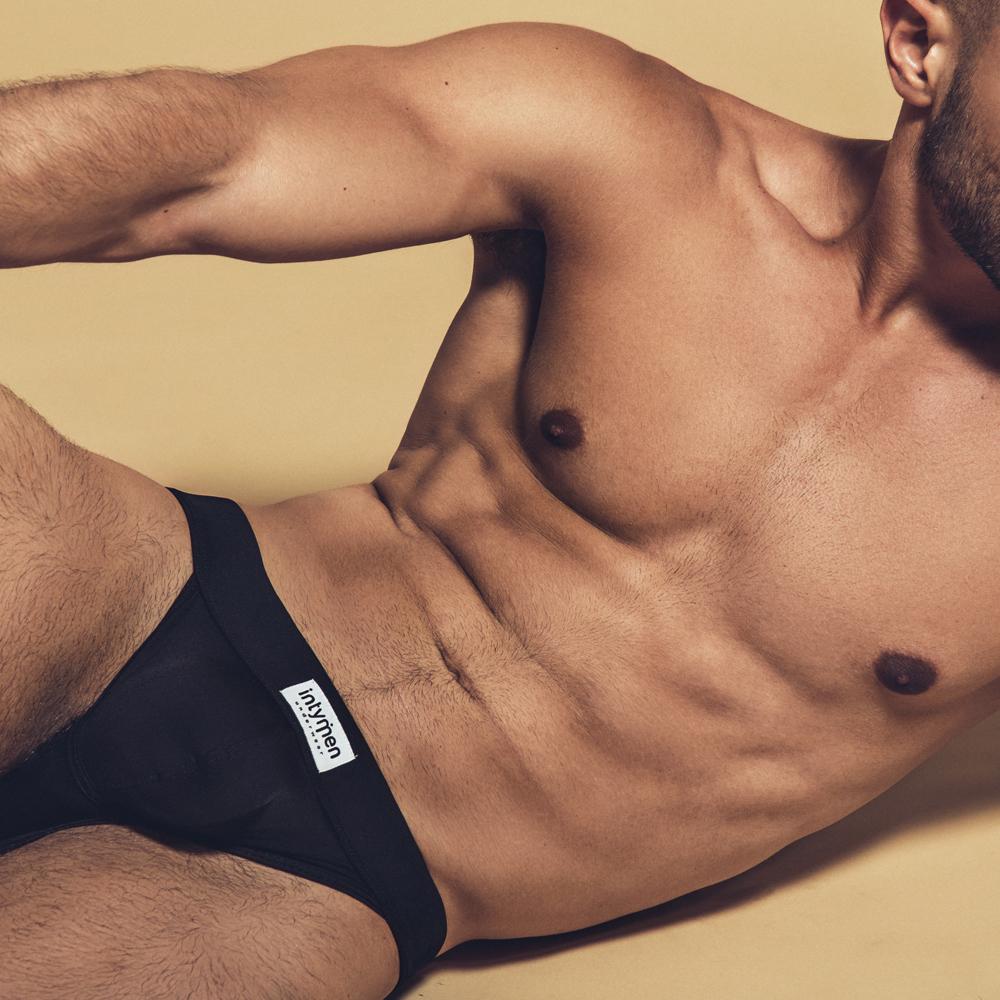 This designer underwear for men is made of a single color cloth and comes in three hues, making it difficult to pick between them because they are all colorful and eye-catching. Moving on to the back of the men's bikini underwear, you'll find a very nice and relaxing fit that gives your ass the perfect form to show off. When you don't want to show off your hot ass but yet want to look charming and long-lasting, this underwear style is your best friend, as it provides you with a soft and sexy appearance.
Now, you know why did I decide to purchase each pair of men's underwear. Well, I am going to celebrate Thanksgiving in any of these styles. Are you having plans for 25th Nov? Do let me know.
You May Also Like:
Good Devil Rocky Thong
Underwear Review: Cotton Classic Fit 3-Pack Boxer Brief
Why Men's g-string underwear is underrated?
Why celebrating Thanksgiving with wine and men's thong a good idea?