Before becoming part of the male's closet, this style was women-centric and there is nothing wrong in giving credit to women for that. Now know about the Mens Thong Underwear.
The male thong is lingerie which can be used as swimwear and underwear. This form of men's underwear is worn for traditional ceremonies and competitions. It resembles a bikini bottom from the back due to lack of fabric. Though it lacks fabric yet its capable of covering your genitals. Men's thong comes with a thin waistband that goes around the waist and a thin strip of material which is crafted for wearing it between the buttocks.G-string is one of its types which is not advised for beginners due to its extremely skimpy construction hence they should start with thong underwear first.
Does your traditional thong was exactly the way it is at present? Let's find out.
Starting with a loincloth
When briefs, boxers were not introduced to the male population, the loincloth was the only solution or underwear for men. The loincloth was just a piece of cloth, worn by men and used to cover their private parts. The most popular loincloth belongs to Otzi the Iceman which is now found in South Tyrol Museum of Archaeology's display at Italy.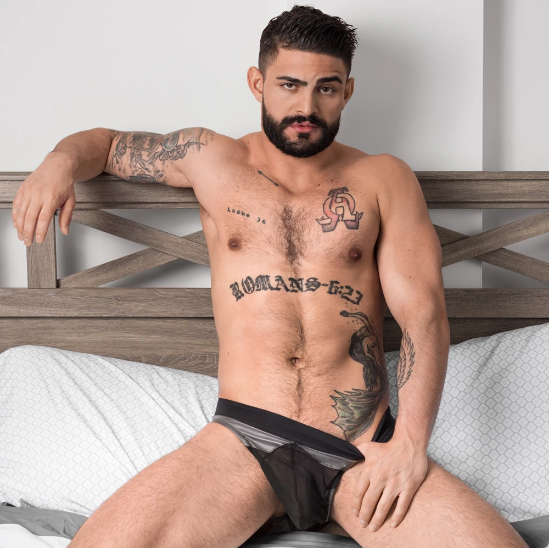 Moving ahead,
The 1800s: The jockstrap leads the way.
1800 was a time when men starting wearing men's thong-like underwear once again.In the year 1874, jockstraps were introduced to common men and athletes as well. Due to its protection feature, sportsmen starting wearing it. Though the design of traditional and modern jocks was similar.But what about those who were common people, not some sports personality? what were they wearing? Long Bloomers whose length was till the thigh area or sometimes below the knee as well.
Well, the male population should be grateful of nude dancers for introducing Mens Thong Underwear.
The thong underwear for men made its first appearance at the World's Fair in New York in year 1939 and credit goes to the mayor of New York City, Fiorello La Guardia as he had ordered burlesque dancers in the city to cover up.Thus, brilliantly, somebody made a couple of clothing that took into consideration the butt cheeks to be noticeable while as yet concealing the pubic region, consequently imagining the thong as we probably are aware it today. However, for a great many people around then, very large and modest underwear stayed popular. Being skinny underwear men do feel conscious will wearing them.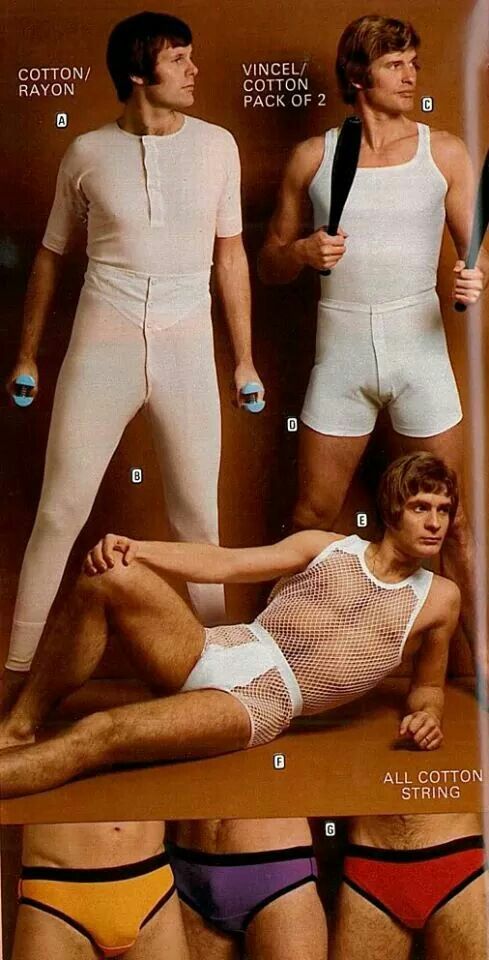 The 1970s: Thong swimsuit was introduced
In the 1960s the length of lingerie started getting shorter might be because of tight clothing and after 10 years, people got their new sort of swimsuit- thong swimsuit and all thanks to Rudi Gernreich fashion designer who invented the first thong swimsuit in the year 1974. Furthermore, it got a somewhat fabulous prologue to the world after one year when top models Lisa Taylor and Jerry Hall were captured in one-piece dark thong bathing suits by photographer Helmut Lang. Later on, its design got patented by Gernreich in 1979.
The 1980s: Male thong was no more" something new", credit goes to Cher.
By the mid-1980s, one undergarments outlet was exploiting ladies at last understanding that this lingerie could free them of the feared obvious underwear line which frequented ladies who wanted to wear a very tight, too sheer dress.
As the thong got well known in the drawers of certain ladies during the '80s, it at long last turned into a piece of mainstream society in the late '80s and mid-'90s, all gratitude to Cher. In 1989, Cher was its biggest devotee, wearing a somewhat notorious one in her "If I Could Turn Back Time" music video and during world tour on a visit too with the goal that she can display her butt tattoo.
The 1990s: This underwear got its popularity due to Monica Lewinsky and an iconic song.
The updates on Bill Clinton's issue turned out in due to Monica Lewinsky According to Starr Report Bill Clinton's taken part in an extramarital affair with the young staff member, announcing "throughout flirting with [Bill Clinton] she brought her coat up in the back and showed him the strings of her underwear."
Much the same as that, a huge number of Americans likely idea "thong clothing?" as one and as though to answer that idea, rapper Sisqo sympathetically offered them the 1999 hit single "Thong Song," which point by point his fixation on and deference of the clothing style is rather striking subtlety.
The 2000s: The sneaking of thong lingerie from low-rise jeans gave it next level popularity.
All things considered, this style of underwear came into the spotlight when Hollywood's renowned singers Paris Hilton and Britney Spears wore it with their low-waist pants while performing on 'TRL' yet by the mid-2000s, the thong confronted a basic defining moment. Low-rise pants became well known once more, and, with thongs developed how they were, would they say they were to cover up or flaunt like a belle of the ball on the highest point of showboat?
On ladies like Britney Spears, Paris Hilton and Gwen Stefani, its strap was an adornment as standard as a belt.
Whether Rihanna or Britney spears everyone started accepting this style of lingerie and it was no more a "women clothing" even men started accepting them. With too many, if's and but's this style survived and we are glad that people can experience the luxury of such an erotic lingerie
Read more here:
Do you know what wearing Men's thongs feel like?
What Are the Things You Must Know About Men's G-string Underwear?
Some Quick Lessons About Men's Thong Underwear
What Are the Tips to Groom Better With Men's Thong Underwear?
Cover Male Men's Thong Underwear range is worth a try!