Good Devil as a brand is known for erotic underwear styles that beautifully enhances your features. Though Good Devil presents various styles of lingerie such as Bikini, mens boxers , men's brief underwear , Jockstrap but the ones that make Good Devil unique from other brands is their men's g-string underwear range.
What is so special about this range?
Good Devil's men's g-string includes g-string of various styles. From the ones offering decent coverage to those which do not cover your male genitals at all, Good Devil has covered everything. Its low-waist feature makes this range apt for everyday comfort.There are few styles in men's g-string underwear range that includes the traditional design pattern whereas others have a twist of exoticism. Although we love each pair of this range, however, the style which has won our hearts is the Good Devil Web g-string.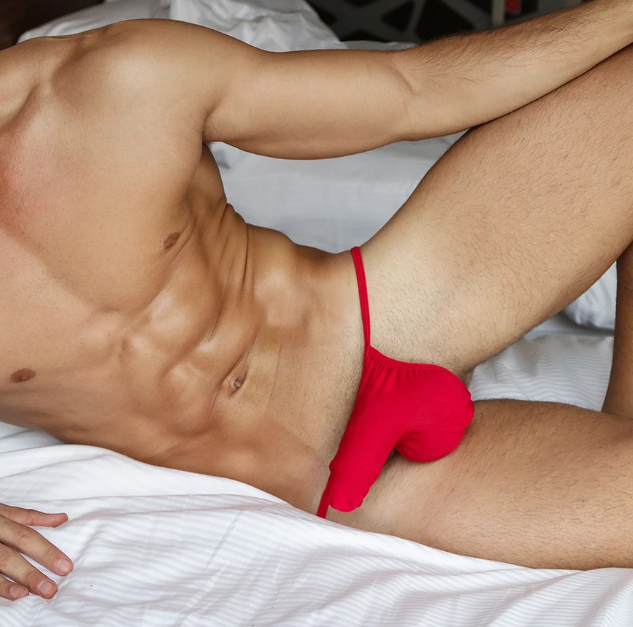 In this style, designers have beautifully played with patterns without losing the touch of traditional style.
The best feature of this male lingerie is it's the web-like structure at the back of male lingerie. The sheer fabric that has been used in the pouch area provides a glimpse of your genitals.
Besides silhouette, fabrics that are used by Good Devil are polyamide, spandex, sheer. The entire range of men's g-string underwear is designed in various sizes and colors.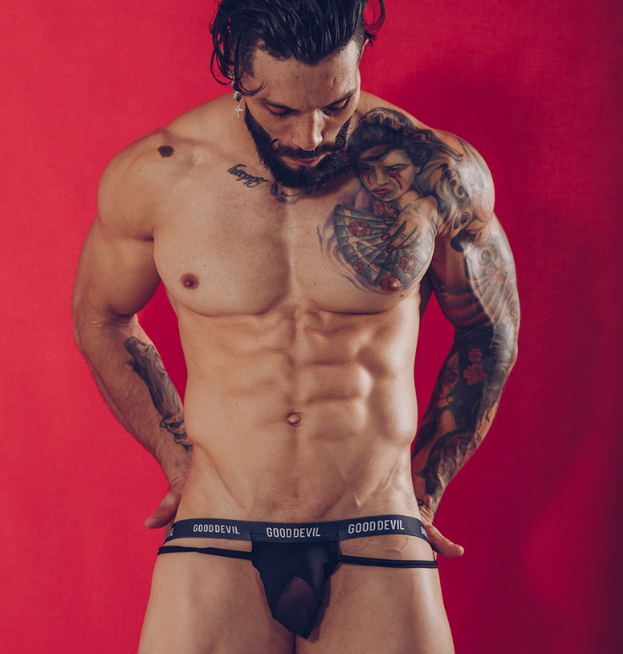 Occasions that are suitable for the g-string underwear range.
Good Devil mens g-string underwear range includes style for every occasion. For example, for all those men who want to stay comfortable and protected the whole day, styles like Web g-string and Good Devil GDL022 sound great.
Speaking about the GDL022 style, it comes with great coverage which helps manhood stay safe from external injury. The fabric is further attached with a broad waistband that stays perfectly on your abdomen area. The second style that we would recommend is Good Devil Web g-string underwear for men. It comes with a broad waistband, pouch, and strings. The back profile of the Web g-string is what makes it interesting. Further, designers have included strings with pouch.
For looking confident and hot on the beach, one can consider styles like GDL017, Good Devil Caresses, and GDL026. These styles are simple yet elegant. The contour pouch used in these styles of g-string keeps your manhood secure. The colored piping used in one or two styles enhances the entire pair.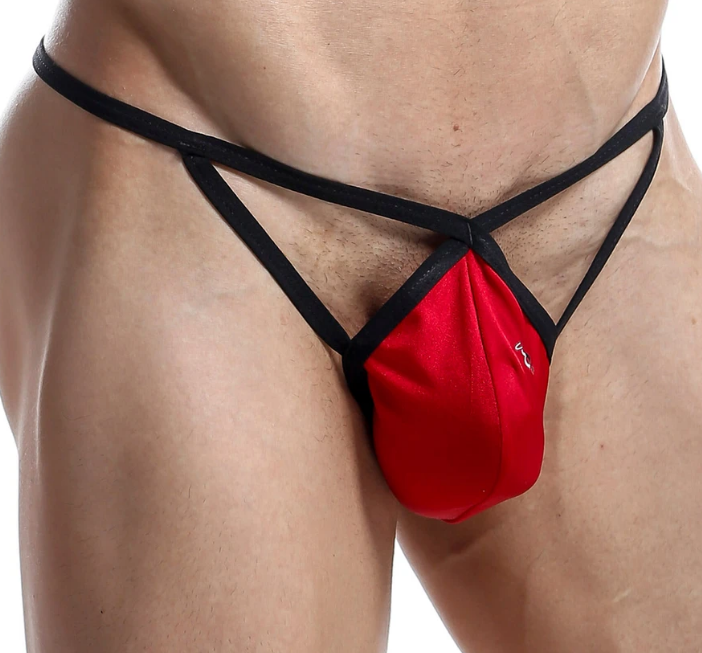 Lastly, for foreplay and sexual intercourse styles like GDLO23, GDL018, GDL027 uncensored and GD4816 is what you need. Besides silhouette, the color combination used in these pair of men's g-string underwear is stunning.
Things to keep in mind.
Well, there are few things which you need to keep in mind in case of Good Devil men's g-string underwear range. These are not like your men's briefs or boxers underwear . This entire range is delicate and skinny therefore you have to treat them gently, just the way you treat a baby.
You cannot wash them in the washing machine. Even if you do, you have to place them in a mesh bag so that the structure remains the way it is. Second, no drying in direct sunlight. You have to find a place where the reach of sunlight is very less. For drying, you need to place them on a towel. No wringing, please.
My take
Well, the entire range of Good Devil Men's g-string is something on which you should try your hands on. Good Devil men's g-string underwear range is super affordable. 

Good devil men's g-string range is available on various shopping platforms such as Mensuas, Skiviez, and Be-brief. You can also shop from their official website.
Read more here:
Would You Rather Choose thong underwear Or Workout?
Men's g-strings are all about showing off what you have
What's Hot? Secret Male Lunaria G-String Underwear
Want To Make Summers Better? Invest In Men's G-string Underwear
Women love seeing Men in these Men's Underwear Styles!