With everyone stuck at home this summer and no beach vacays happening, this comes as no surprise that you all would have started planning for the next year to come for that much-needed break. The most important aspect of beach vacations is the kind of men's swimwear you have planned for yourself. With such a wide variety of swimwear for men available for you, what will you be choosing? Will it be swim bikinis for men or the men's boxer shorts?
Well, we have compiled a list of the top 5 men's swimwear styles that you could look up to and choose (depending on your personality, choices, and body type) for the beach vacation. We know it is early for the preparations but it is better early than feel sorry for yourself. And of course, you certainly don't want to miss out on these sexy styles that we've mentioned below.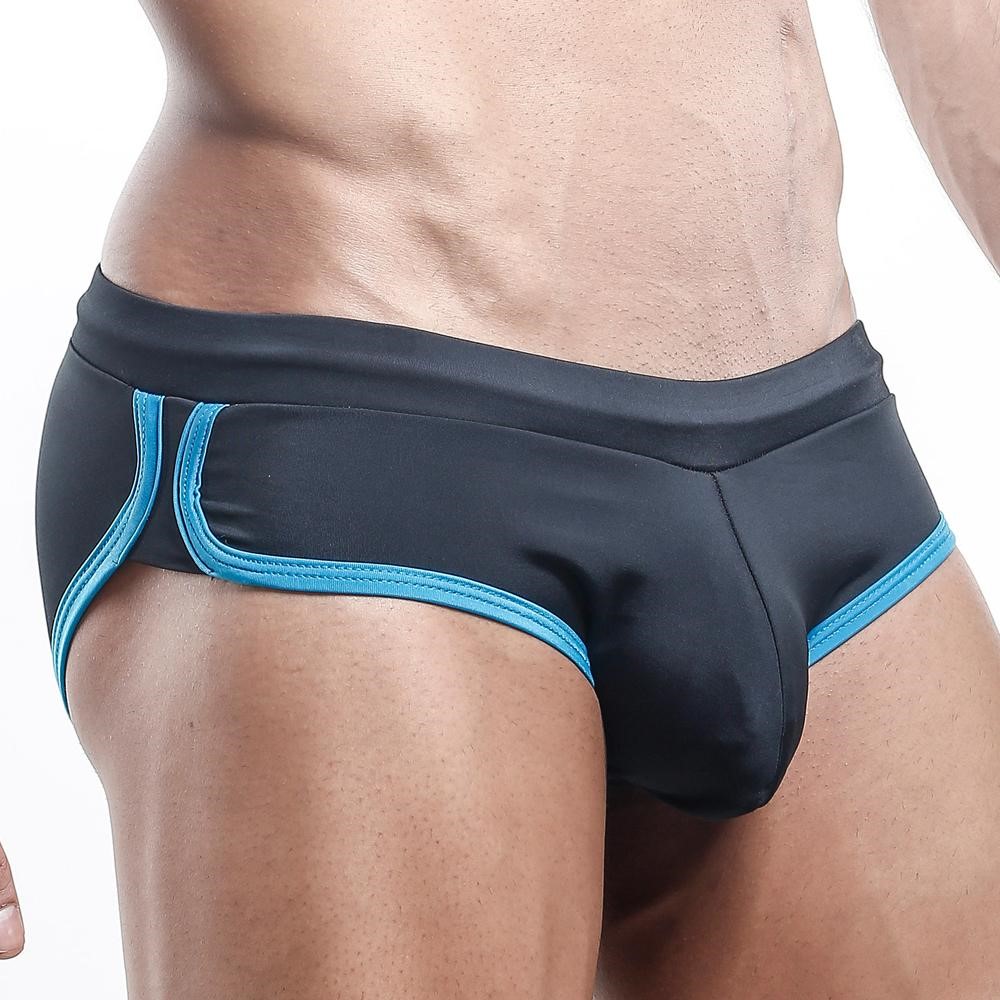 ---
Pistol Pete Swim Bikini Brief
MENSUAS.COM
Pistol Pete is immensely popular in the men's underwear industry for the sporty appeal and the handsome designs it offers. Well, the line of swimwear for men by the brand gives you no reason to leave it out from your bucket list. The swim bikini briefs for men displayed in the image are a perfect example of a personality who likes to indulge in various sports activities on the beach. Whether you dive in the water for some water sports or jump around playing beach volley, these are ideal options for you.
Price: $24.49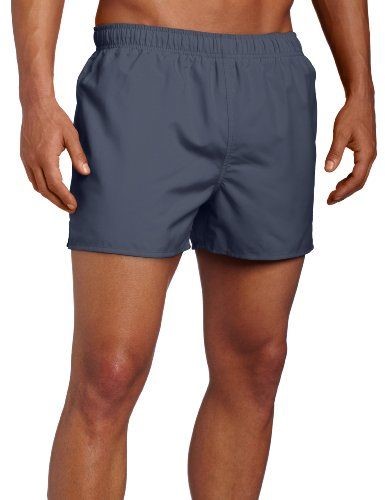 ---
Speedo Men's Swim Trunk Short Length Redondo Solid
AMAZON.COM
Speedo has been a men's swimwear brand that is matchless, stunning, and makes men's swimwear especially for men who love water and every activity related to it. Constructed from 2-way comfort stretch fabric with a water-repellent finish, this swim trunks for men will move with you while keeping you safe from the sun – thanks to its built-in Block the Burn UPF 50+. The relaxed fit on the legs as well as on the assets, the elastic waistband and the mid thigh length are the key features of the men's trunk swimwear by Speedo.
Price: $19.96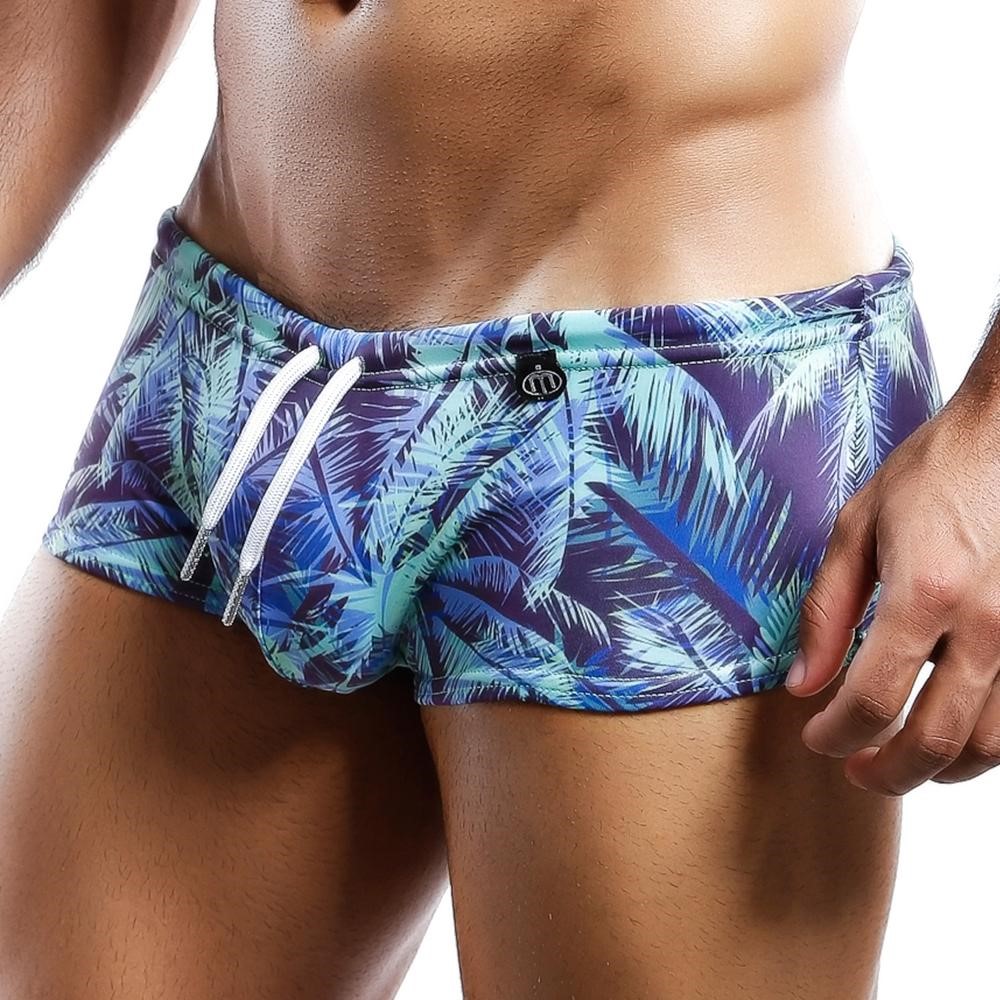 ---
Intymen Basic Jungle Boxer Trunk
SKIVIEZ.COM
Well, the beaches are all about water, tall trees, and a lot of fun. To keep it fashionable, functional, and stylish at the beach, one must invest in a men's swimwear style that provides you all three. This Intymen Jungle boxer trunks for men are the perfect example for times when you need that extra dab of support below the belt. Thanks to the drawstring that gives an adjustable fit on the waist. The pouch fits snugly and makes sure to add that support.
Price: $34.68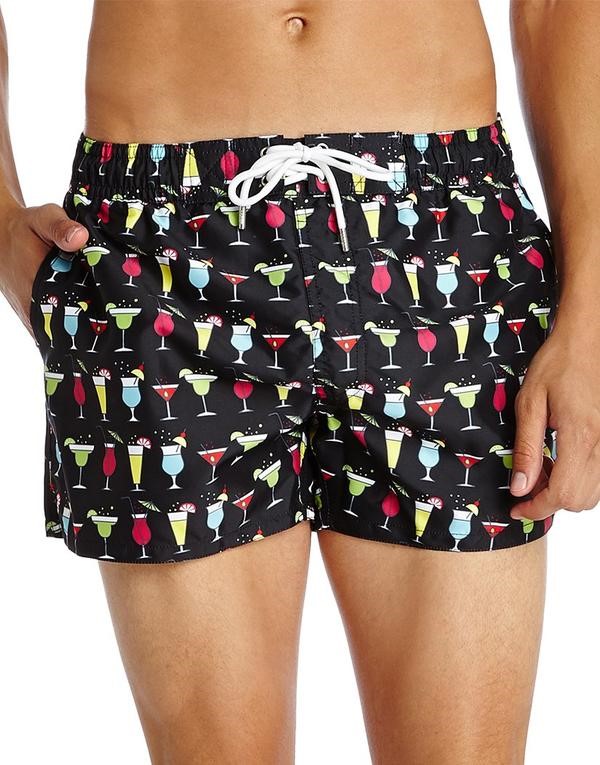 ---
2(X)IST Ibiza Woven Swim Short
FRESHPAIR.COM
Want to splash in style? The 2xist swim shorts for men are the best companions for you. Whether you choose to sit under the umbrella relaxing or water skiing, these are the perfect men's swimwear for all your needs. In case you find the support minimal. You can choose to wear men's briefs or bikinis for men inside it for that extra support below the belt. With side pockets, you don't have to keep all your belongings in the bag. What more? Choose from nine different prints including cocktails, fish, watermelon, neon camo, shibori, and others available. What's your choice?
Price: $75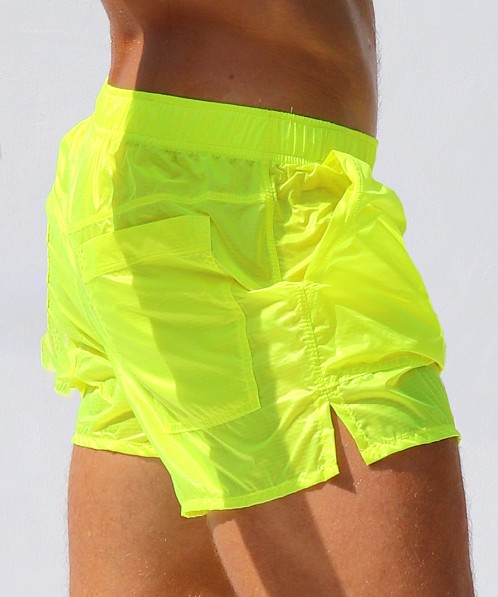 ---
Rufskin Nuage Transparent Nylon Pocket Shorts Neon Lemon
INTERNATIONALJOCK.COM
You'll certainly be needing another pair of men's swimwear that is more supportive on the inside of these men's shorts but aren't they just the best? Well, there are some features of these short swimwear for men by Rufskin that makes it stunning and worthy to be picked. They include – the see through underwear fabric, the pockets, the neon color that pops, the faux fly, and the relaxed fit. What do you think? Made with 100% nylon, they are absolutely fabulous for men who desire to leave a long-lasting impression.
Price: $76
Which of these men's swimwear styles did you like? The expansion of the variety of styles available in swimwear for men has made them confident in choosing from the simplest of swim boxers to the most revealing male thongs for that equal tan on the beach.
Read more here:
These are the gigantic changes you feel after you try men's gay underwear
Brands which are specifically designing mens gay underwear range
Fall In Love Everyday With These Features Of Men's Gay Underwear
Women love seeing Men in these Men's Underwear Styles!