Why You Should Ask Mens Underwear Questions?
When you're among your friends, do you discuss anything? Do you discuss everything? Have you brought up men's underwear and your sexual well-being? Possibly not!
Everything has a limit whenever it relates to sharing it with other people. One thing that always tends to make things awkward is your men's underpants. As a result, you hesitate to ask questions. Nevertheless, here we are! We'll talk about the 10 spookiest inquiries about your preferences in mens underwear. Furthermore, once you get the answers, you are free to discuss them on your own.
Questions about Mens Underwear you should be asking right now
1. Why Do People Even Need To Wear Mens Underwear?
Many of you may be honest when answering this query, however, some people find it challenging to do so. The most fundamental factors are, first and foremost, comfort, support, and coverage. In truth, there are several options when it comes to responding to this query.
The absence of pee stains, oops zipper situations, dangling movement, and other issues are just a few of the reasons.
2. Why Is It Important To Choose The Right Fabric For Mens Underwear?
The answer to this dilemma is simple. Every day of the week, our private areas are covered. Additionally, having them dark and moist creates the perfect environment for a bacterial illness to flourish.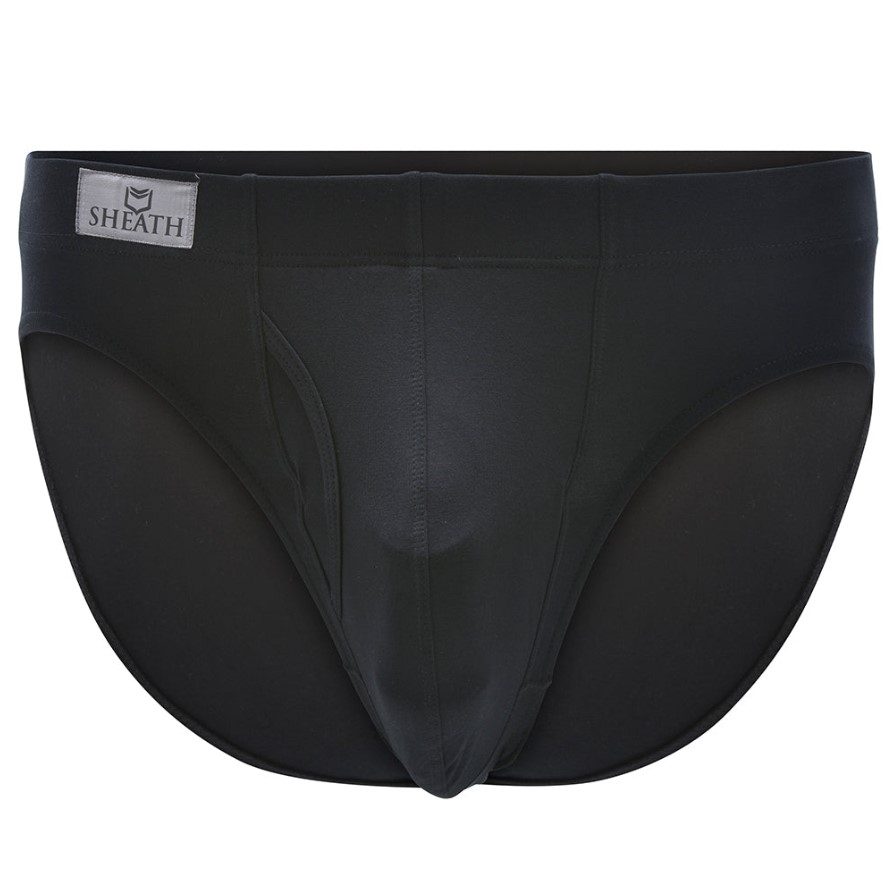 Selecting the right fabric for men's fashion underwear that can effectively absorb a substantial quantity of moisture and keep the naughty bits clean and free of bacterial infection is crucial to resolving this issue.
3. How Should Mens Underwear Be Washed?
There are tags on every piece of underwear describing how to clean them. Even though we typically disregard them, it's crucial to wash them thoroughly. Why? to ensure that they continue to handle our intimates. First, wash your undergarments in a separate load from your outerwear.
Next, use a washing powder that won't harm the delicate fabric by wearing it out. You don't want to constantly reach down and scratch there, after all. Additionally, Don't apply bleach. Do not spin the dryer while drying them; instead, dry them flat.
4. When Should Mens Underwear Be Washed?
When should they be washed is the next crucial question. Either you possess enough pairs to replace each day, or you clean your clothes every day so you can use them.
In fact, the next day you shouldn't even consider turning the inside out. Additionally, always wear a clean pair to prevent accidents.
5. What Kind Of Mens Underwear Will Keep My Masculinity Apparent?
For this inquiry, I would advise you to measure your underwear precisely before trying on any of the possibilities for men's enhancing underwear.
By donning the proper men's boxer briefs , men's briefs, or men's trunks, you can achieve the optimal shape of your manhood.
6. What Is The Reason To Put On Washed Mens Underwear?
The well-being and health of an individual are significantly influenced by their cleanliness. To do this, it is imperative that your underwear be sanitized and germ-free.
A dirty pair of men's underwear could also operate as a haven for a variety of bacterial, fungal, or cyst illnesses around your intimate areas. So don't cut corners when it comes to washing your underwear for the sake of your health and love relationships.
7. How Long Can I Wear Only One Pair Of Underwear?
I can see the tiny smile on your face. It's common for men to stretch their worn-out underwear until it disintegrates. But that's not right either! It can be embarrassing to see you in rags, in my opinion (and as far as your sense of style is concerned).
So, if you regularly wear one pair, it should be gone in approximately three months. At the very least, you will understand what I mean when you see the signage!
8. How Do I Put On The Correct Size Of Underwear?
Many men wear the incorrect size when it comes to men's underwear styles. Additionally, they either wear elongated underwear out of convenience or come to terms with a smaller alternative in the belief that their penis is in one place.
Therefore, both scenarios are incorrect. It is usually advisable to take your measurements before purchasing men's underwear online. Additionally, the measurement guide choice always aids in selecting the correct size.
9. Can Your Underwear Improve Your Disposition?
Even though it usually goes unnoticed, your underwear may have a big effect on how you feel. A major percentage of self-identified guys in a national survey in the US claimed that "unflattering" or ill-fitting underpants affected their attitude. Additionally, they noticed that more than half of the men who were surveyed felt hotter or more competent when wearing a distinctive pair of underwear.
Don't undervalue the importance of your most private apparel or think that it doesn't need to look good just because no one will see it. Grab your sexiest pair of pants when you're feeling down. Similar to a power posture, it could give a great morale boost.
10. Can I Go Commando?
We are unsure. But it's undoubtedly unusual. It is without a doubt a choice. The underwear protects your genitalia and keeps your jeans or shorts from getting dirty. Wearing underwear prevents your guys from rubbing against heavier fabric or the metal parts of the zipper.
I sincerely hope you now feel like a master of underpants!
You May Also Like:
Calvin Klein launching new models for Its New Men's Underwear Collection
Columbus Day Is Here And This Is How You Should Spend The Day!
Mensuas Fan Contest: The Ideal Way To Show Your Love For Mens Underwear
Mens Pouch Underwear Rules You Cannot Miss – And Should Not Miss!
Men's Brief Underwear Will Never Go Out Of Style – Know More!