The Highlights Of The Style :
Good Devil is famous for providing a groundbreaking underwear range for men. The entire collection of Good Devil men's underwear comes with erotic designs therefore Goodevil underwear is perfect for those who love it the skimpy way. 
Features:
The most important reason to opt for their underwear, including Pecker thongs for men, is because of features like functional, practical, and perfect for special moments.
Good Devil Pecker Thong for men is blessed with different features, what makes it unique is the polyamide and spandex combination. Polyamide and spandex make this underwear, comfortable men's underwear. 
Good Devil Pecker thong underwear for men is comfortable and supportive which makes it the ideal form of underwear for modern men. This style of underwear offers great exposure and an adequate amount of leg movement.
This sexy men's underwear is available in exciting colors and various sizes. This comfortable men's underwear is great for gym activities and special occasions as it offers great skin exposure which enhances your personality. The contour pouch used in it embraces the shape of your manhood.
About the Brand
Good Devil, as a brand is famous for designing the most sensual pairs of lingerie for men. The entire range of Good Devil is great for those men who like to show what they got and looking for a pair of lingerie that helps them to do so. Good Devil's former styles are designed keeping in mind specific occasions and possibilities for men.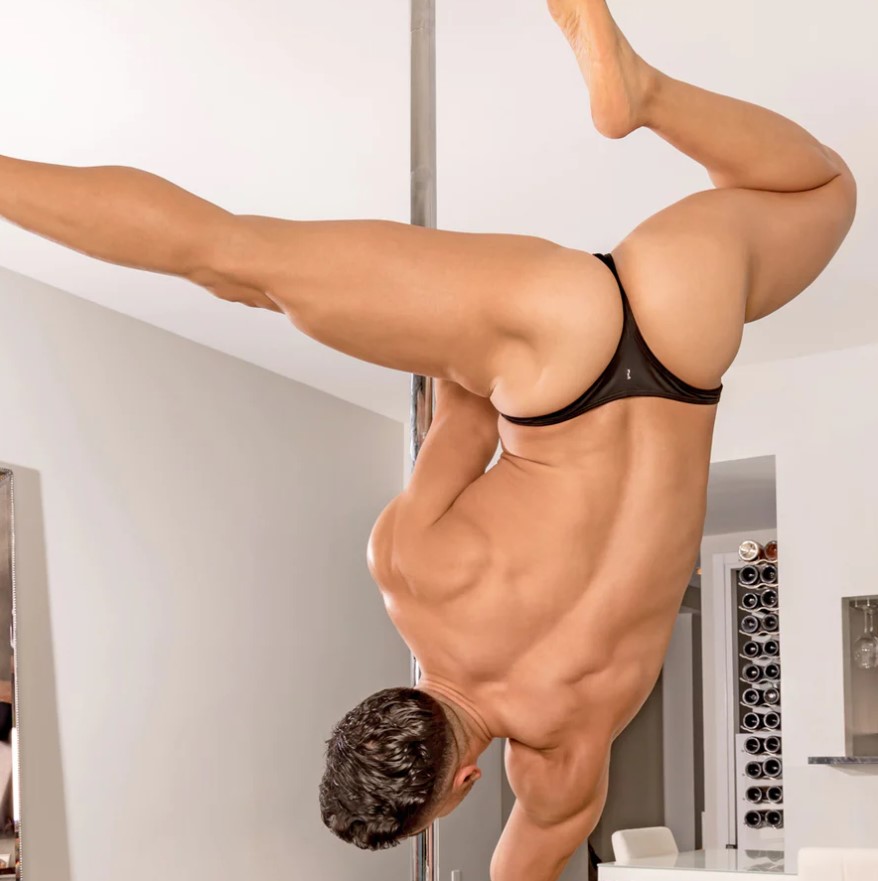 Speaking about the range of men's underwear, one will find styles such as mens thongs, g-string, mens bikinis, mens jockstraps, and other sexy underwear styles which are easily available at the brand store. 
To Know More About the Brand, Click on the Link Below
About Men's Underwear
This sexy men's underwear is easy to handle due to its skinny silhouette. Pecker thong underwear for men offers great exposure in the front as well as on the back. Therefore, we suggest you wear it while on the beach. Also, make sure you are boosted with great confidence
This sexy mens underwear includes a pouch for better support and protection. This skinny pair of underwear is perfect for your hot summer days. 
Speaking about the design, designers have kept it simple and included a contrast-colored fabric around the pouch section. This makes Goodevil underwear one-of-its-kind. Pecker thong lingerie for men is a seamless form of lingerie. Hence wearers can consider wearing it beneath a skinny pair of trousers and gym wear.
This thong underwear for men is ideal for gym activities as it offers great leg movement due to which you can continue doing your exercises without any hurdle.
This Good Devil underwear is made out of polyamide and spandex therefore the amount of flexibility and strength is higher in it. Polyamide as a fabric is high in strength. The lightweight feature of polyamide offers a great experience on the skin. Speaking about the elasticity, it's way higher than fabrics like cotton. 
Similarly, spandex-based men's underwear is stretchy, fits perfectly because it molds according to the wearer's skin. Pecker thong underwear is great for those whose weight fluctuates slightly because regardless of weight fluctuation, this skinny pair of underwear stretches with you.
This underwear is available in different sizes such as Small, Medium, Large, and Xlarge and colors such as Black/Red, Red/Royal Black, and White/Black.
Fabric Used
Polyamide – spandex
Colors available
Black/Red
Red/Royal Black
White/Black
Sizes
Price
$16.24
Buy it Here:
https://picclick.com/Good-Devil-GDK045-Pecker-Thong-White-Black-274747188780.html
https://www.mensuas.com/collections/new-arrivals/products/good-devil-gdk045-pecker-thong?variant=32824160092231
You May Also Like:
Have You Taken Advantage of the Skiviez Anniversary Sale?
Men's Brief Underwear Will Never Go Out Of Style – Know More!
Facts About Mens Jockstrap That Will Freeze Your Brain
Mens Pouch Underwear Rules You Cannot Miss – And Should Not Miss!