Start this week by checking out the latest photographs of a hot model, Sean Ruby Barkat. He is a singer and a fitness model having a great physique. Sean Ruby Barkat is posing in Capri swim thong from the latest collection of swimwear by a famous brand Timoteo Underwear. This Capri swim thong is very sexy and it is very perfect for swimming or just hanging by the pool. And these eye-catching print will surely have you turning heads. Show your support by following the model on Instagram. The links are given below.
Sources:
Model: Sean Ruby Barkat
Underwear: Timoteo Underwear
Location: Tel Aviv, Israel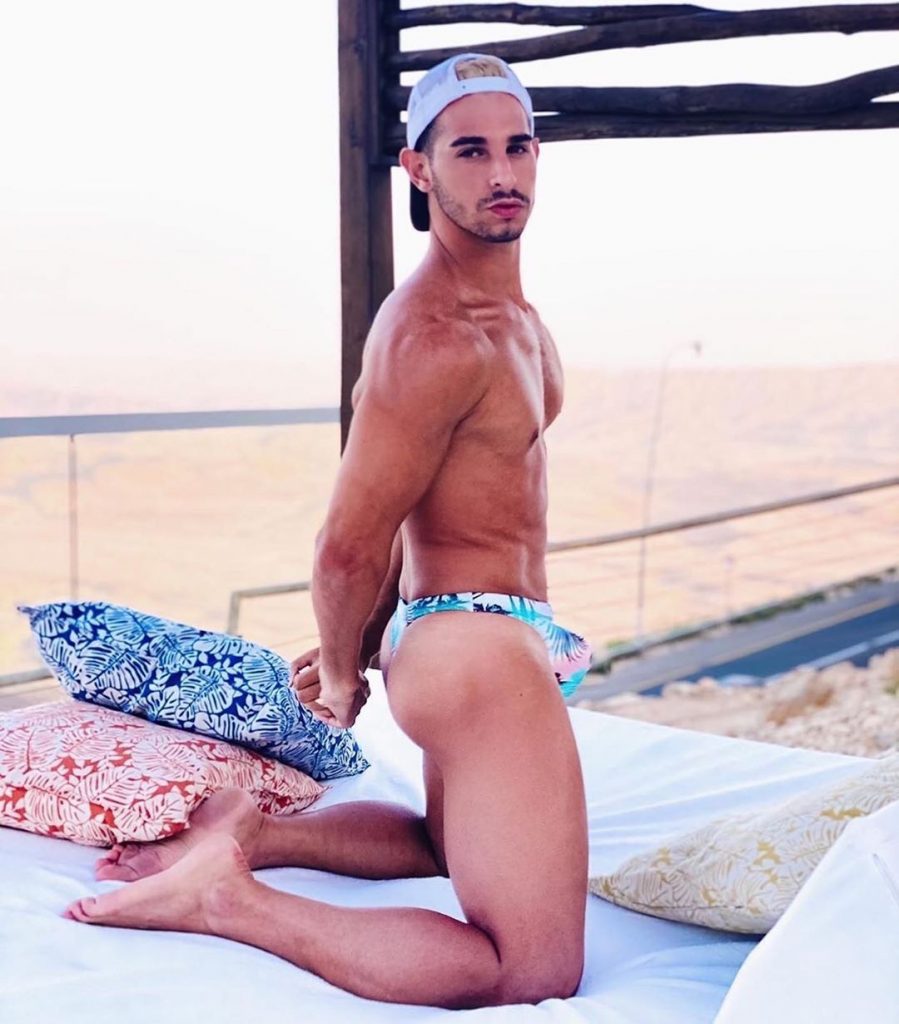 Image source: Instagram
You may also like:
Model Adam Hosman in Pump Jockstrap for Men
How Men's Jockstrap Underwear Can Make You Feel Good?
Seven Reasons Why Gay Men Like Jockstrap Underwear for Men
What It's Like to Wear Men's Jockstrap Underwear During Foreplay?