The concept of male lingerie was coined by the visionary founder of Male Power, Sam Baker. His ideas were original and audacious. This company was launched in the mid-1970s or can be said: "opened for business".
Sam Baker encouraged men to liberate themselves from the shackles of customary social acceptance and enhance their inward emotions and wants. Male Power continued to promote joyous and liberating ideology. He even grasped their way of life that still couldn't seem to pick up full acknowledgment, and distinguished an simple however once in a while recognized truth – Just like women, men deserve to look and feel attractive in their male lingerie.
Male Power offers modern men a range of mens sexy underwear  at a great price, great quality, and extreme comfort. Their warehouse is situated in Long Island, New York from where they ship types of mens underwear. Each style of Male Power underwear is beautifully crafted and reflects the myriad tastes and desires of their customer. Because they take the feedback of their customers seriously, you can find many variations in the underwear styles of men. We cannot deny the fact that Male Power makes the finest men's underwear in the world.
STYLES OF MENS BIKINI UNDERWEAR YOU NEED TO PICK
Airotic Mesh Butt Out Bikini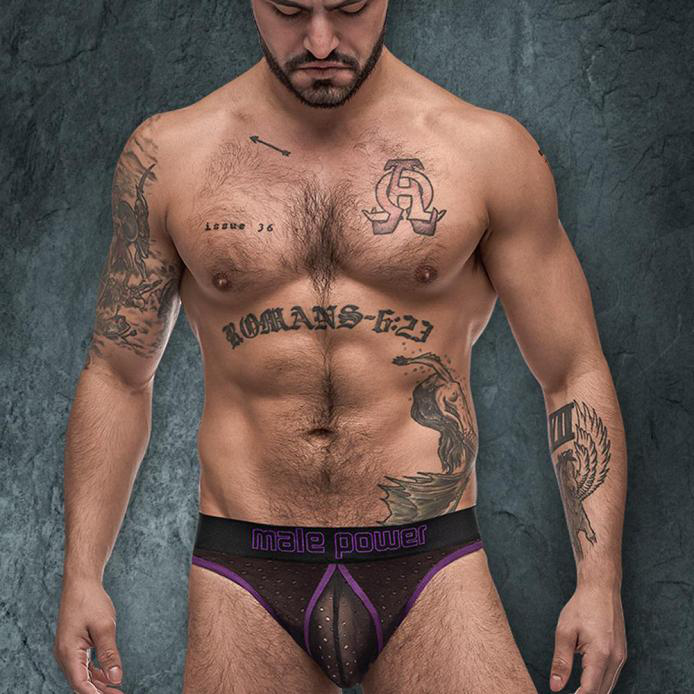 Male Power Airotic pair of mens bikini underwear will never let you ignore it. This pair of male lingerie is sexy and the way it embraces features, the outcome can be seen while you walk. Speaking about the back profile, it includes eyelet holes that expose your butt cheeks. This pair of mens bikini underwear accentuates your features, your pearls.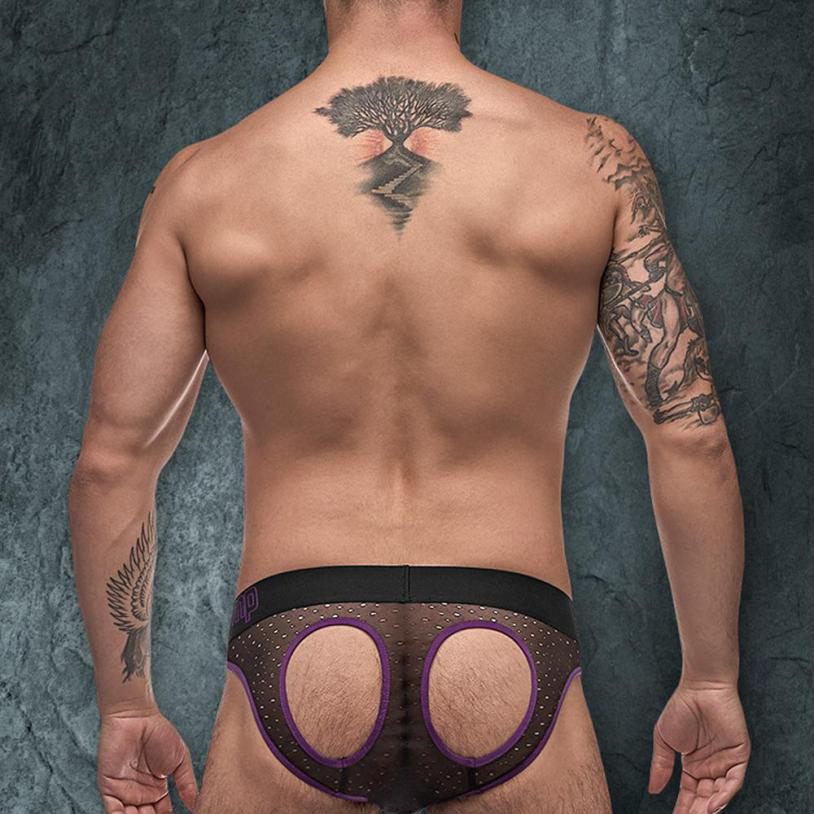 To add a flavor of uniqueness, designers have added a sheer fabric in the pouch section holding no secret. Hence grooming is important if you pick these.
Color options: Black and purple
Price: $20.46
Neon Mesh Mustang Bikini
Neon Mesh Mustang Bikini underwear for men is the right pair of lingerie for shy men. Thanks to its back coverage. Speaking about its features, this men's bikini underwear comes in neon orange, in-built contour pouch, back coverage, and broad waistband. This fun neon orange color can be seen in the front and at the back.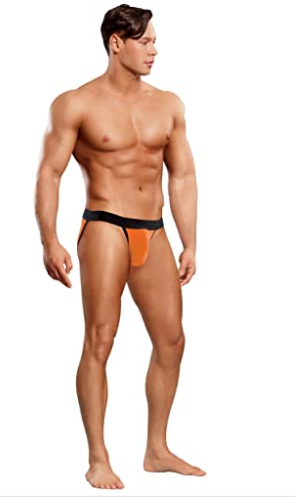 This pair of mens bikini underwear moves with you hence this skinny pair of underwear is great for the gym, regular comfort, and while you are on the pitch.
Color options: Lime, orange, pink and yellow
Price: $13.08
Cutting Edge Bikini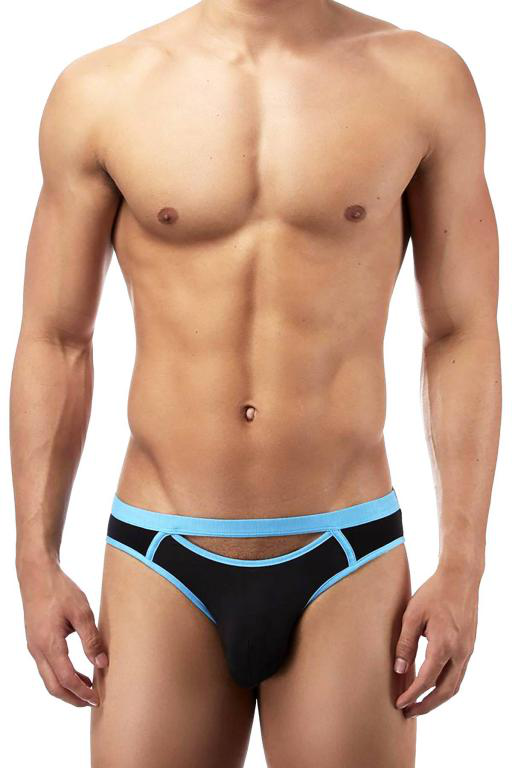 Cutting Edge bikini underwear for men demand extra confidence due to its silhouette. This pair of mens bikini underwear appears like brief underwear and include cuts on the pouch and back section.
Besides considering them as beachwear, you can pair them with your formals and fitness clothes. For extra comfort and confidence, pick the one in the right size.
Color option: Black
Price: $13.27
Grip & Rip Bikini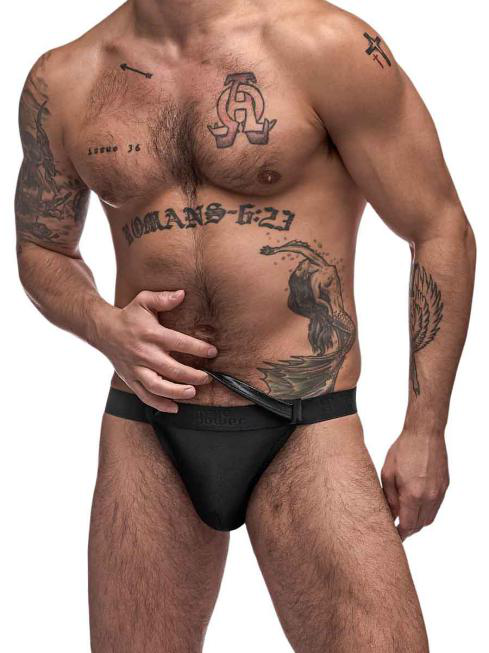 Undoubtedly this pair of mens bikini underwear is simple with a slight flavor of uniqueness. This Nylon spandex based male underwear stretches to guarantee a perfect fit. Super simple access can be had while using the front pouch Velcro tabs and tear-away hold tie. There are no reasons of not including this in your closet
Color option: Black
Price: $20.46
Heather Haze Cutout Bikini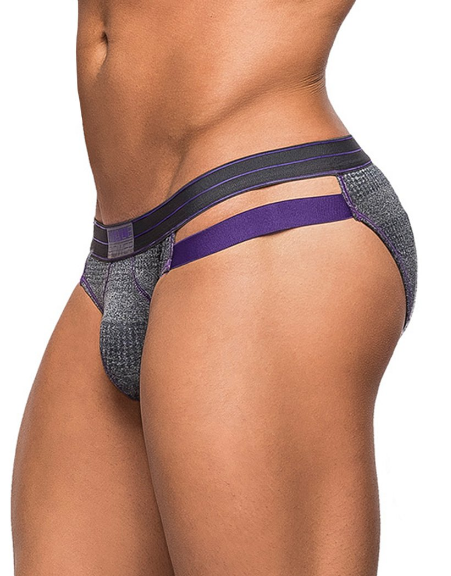 Heather Haze Cutout Bikini by Male Power is such a pair that we would recommend you to have. You can work out, dance around, or at the office party, with Heather Haze Cutout mens bikini, things become simple for you. This provocative mens bikini underwear includes a comfortable pouch, simple back, and rich versatile pair of straps on the hips making a pattern window impact. This pair of male lingerie is for all types of men.
Color option: Grey
Price: $22.10
All these styles of mens bikini underwear, if worn with confidence can make you the most confident man in the house.