Gay men are unique in themselves and so should their Halloween costumes. Halloween 2021 is all about having fun, dressing up, having a good time, and being as creative as possible. You cannot go in a white shirt and black pants and formal shoes, Halloween is not your office party. If you are clueless, we've gathered some classic costume ideas for you.
Take a look at these ideas for the greatest costume party of the year, whether you're feeling sexy, shameless, or ridiculous.
Halloween 2021 Costume Ideas for Gay men
1. Avengers
If you always had a dream of playing a superhero just like Avengers, this is your chance. This is your chance to play a real-life supervillain—or hero, depending on who your favorite Avenger or comic book crush is—for comic book kweens and superhero fetishists. You can still make superheroes hot, don't worry.
If you adore Captain America, let the world know about this through Halloween. Just ensure that you don't wear the style of men's underwear which is uncomfortable down there because we don't want people to know about that. We don't want to be the next laughing stock.
IT
Are you ready to scare people at the party? Our forecast for the most popular Halloween costume of 2019 is that freaky ass clown. In a yellow raincoat, helmet, rain boots, and red balloon, the other characteristic appearance from the new sequel, you'll float as well.
If you don't want to look like that scary clown and just want to get a glimpse, opt for yellow raincoats and rain boots(contrast-colored boots would look better). Yellow raincoat paired with styles such as bikini briefs, men's bikini underwear, or thong underwear for men works better. Ensure those are in the right size.
2. Calvin & Hobbes
This is one of the most popular couples' Halloween costumes, and it's easy to understand why: it's adorable and simple to put together.
Calvin only requires a striped red and blacktop, while Hobbes requires a tiger onesie.
3. Ash and Pikachu
It's time to look cute like Ash and Pikachu. Ash and Pikachu have been one of the most loved characters. We have spent our entire childhood listening to"Pikkkkaaaaacccchuuu" and trust us we feel lucky that our childhood was spent so well.
Well, it's time to express your love towards these cute characters by being one of them on Halloween 2021. Ash used to wear a t-shirt, Bermuda, cap, and jacket. You can either opt for this entire outfit or just go with Bermuda shorts, a pair of men's boxer briefs, and a jacket. To top it all, go for cap. 
4. Jake and Finn
ack and Finn from Adventure Time are another pair costume that doesn't require much effort and looks fantastic!
If you make your own DIY version of Finn's sword, you'll get a bonus point for originality.
5. Harley Quinn and Joker
It's difficult to imagine a more legendary team than Harley Quinn and the Joker. Okay, both of these have been done to death, but we can't help but think they're adorable together… Regardless of their psychopath status.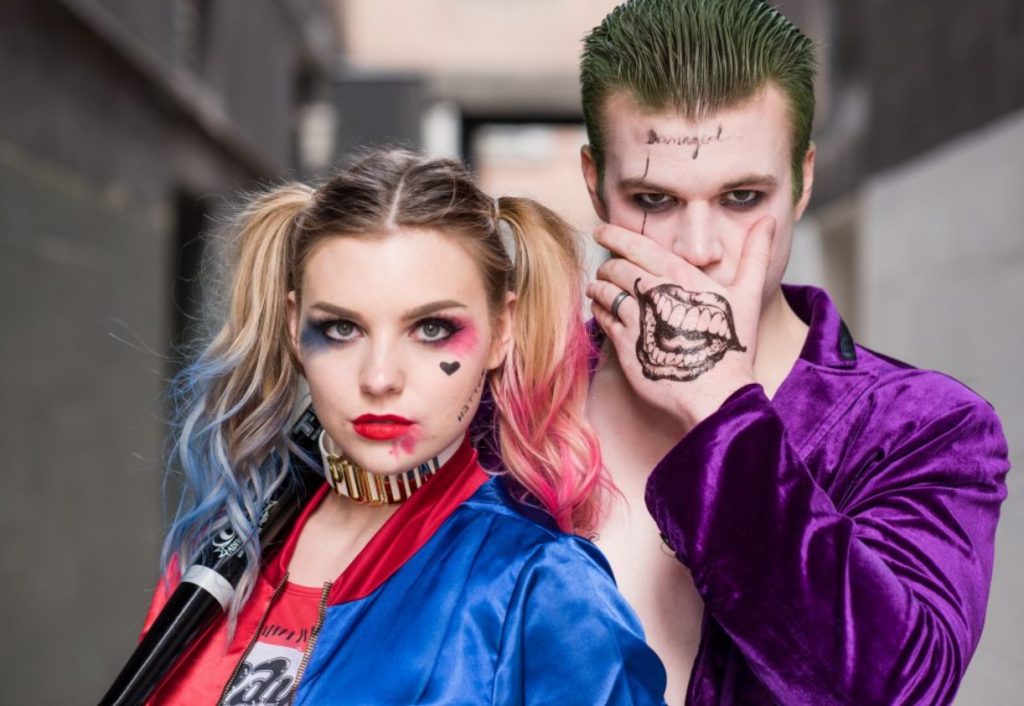 What are your thoughts on these costumes? Do you find them interesting? Let us know your thoughts.
You May Also Like:
Have You Taken Advantage of the Skiviez Anniversary Sale?
Men's Brief Underwear Will Never Go Out Of Style – Know More!
Facts About Mens Jockstrap That Will Freeze Your Brain
Mens Pouch Underwear Rules You Cannot Miss – And Should Not Miss!