Image Source: Mensjournal
Various men believe going commando is a great way to enhance sex life. Women love seeing their partners when they have nothing to hide. If you are one of those, we won't say you are entirely incorrect, but revealing your manhood when required makes more sense and create better curiosity with Men's Underwear. In simple words, women love surprises!
Wearing male underwear before getting into the mood creates a romantic vibe that makes your moment more special. Here are few reasons to switch to men's underwear.
1. Let your partner surprise you
Purchasing your own underwear for igniting sex time is old school. Let your partner do the honors for you. But there is no harm in helping your partner to pick the right pair for you. Just give few hints and let her decide the entire script of the show.
You may suggest her/him go for sexy male underwear such as male jockstrap, men's thong underwear, and men's sheer underwear. You may even indirectly guide her to pick the fitted thong, or bikini in quirky taglines or naughty silhouettes.
If you are not comfortable in wearing styles such as male jockstrap underwear or bikini underwear, go with Ergowear's MAX Mesh collection of pouch underwear. This pouch style is the latest in men's underwear design and one of its kind as it features a three-dimensional pouch. This range of perfect to enhance the bulge by lifting your manhood and testicles in the front, providing it an appearance of a larger as well as manlier bulge.
Well, sometimes to ignite that OOH moment all you have to do is add a tinch of exoticness and the rest of the situation gets created naturally. Trust us, there is no harm in getting creative and being mysterious.
2. Oooh! those sexy butts in Men's Underwear
Styles like men's jockstrap, fitted thongs, and butt enhancement underwear enhances your butts. Accentuating each curve makes them "WANNA BE" and ignites your moment within a second.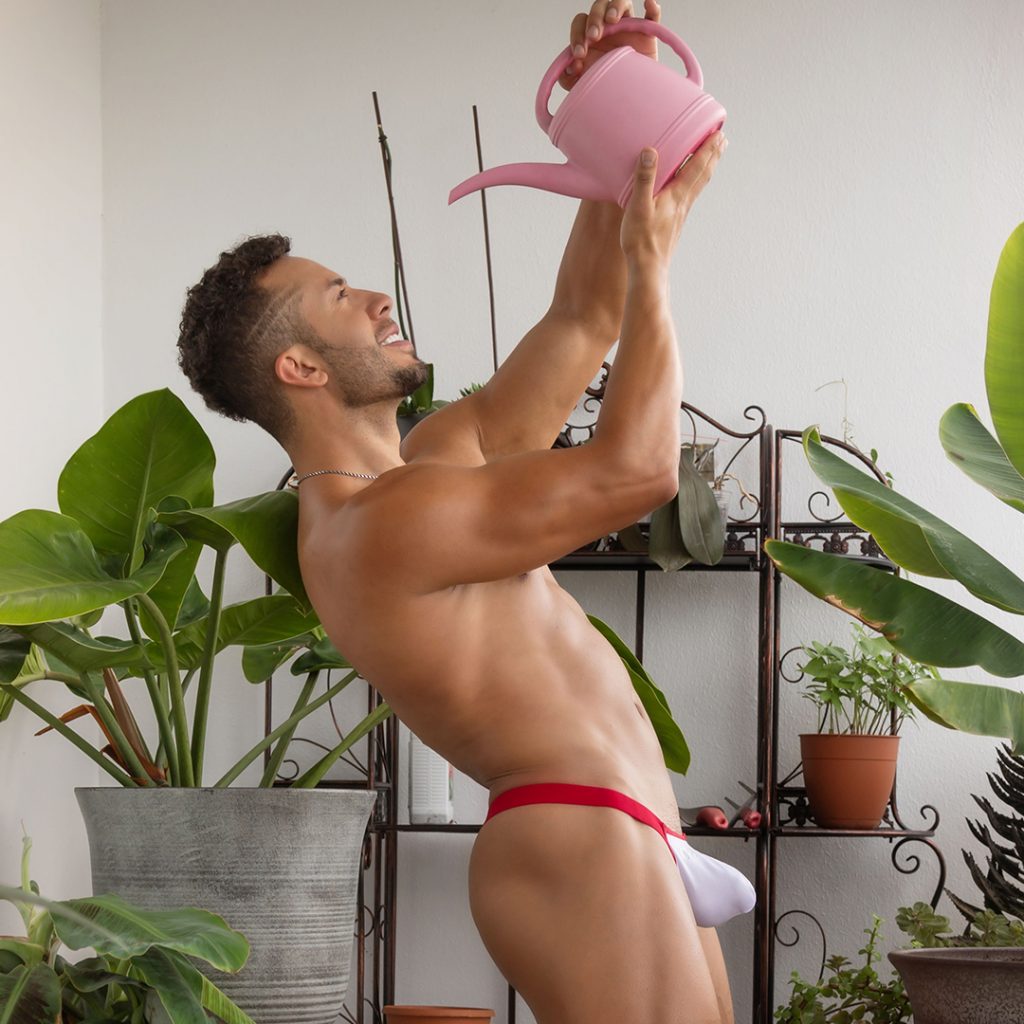 If you are worried about the comfort factor, jockstrap and fitted thongs for men are the most comfortable, lightweight, and easy-going styles of lingerie. They are designed so perfectly that it becomes difficult for your partner to take his/her eyes from your butt.
3. Lingerie for men accentuate your hot body
According to Tom Ford, taking risk is important especially when you and you partner are together. After all, that's worth it.
Lingerie enhances your personality and draws your partner's attention towards your abdominal zone or erogenous zones.
Wearing styles such as men's sheer underwear, mesh underwear and lace underwear for men will make your moments more special. Along with this sexy male underwear range, you may even go with fitted briefs or even boxer briefs. Brands such as Modus Vivendi, Cocksox offer some incredible pairs of male underwear.
Can men switch to gay underwear?
Absolutely. Celebrating quality moments with your partner with gay underwear sounds incredible.
Reason to wear gay underwear
1. Gay underwear is all about enhancement
How can we not mention Jockstraps while talking about gay underwear? Jockstrap underwear for men has an astounding method of embracing your manhood, paying little mind to their normal size. The right pair of male jocks can build the completion of your bundle, giving it a provocative protruding look that your accomplice (or accomplices) will not have the option to stand up to.
Second, the elastic straps provided by the style not only enhance your shape, however, but also keep them in place and provide the right support. Provide you the right support, make you look extremely hot, and keeps your resources at the right place without letting them get hurt, what else defines the "RIGHT UNDERWEAR"?
2. Acts as confidence boosters in Men's Underwear
Men have this perception for women that they get attracted to handsome men. Well, that's true but the most important quality of a man that attracts woman is their confidence. Especially, when it's about sex.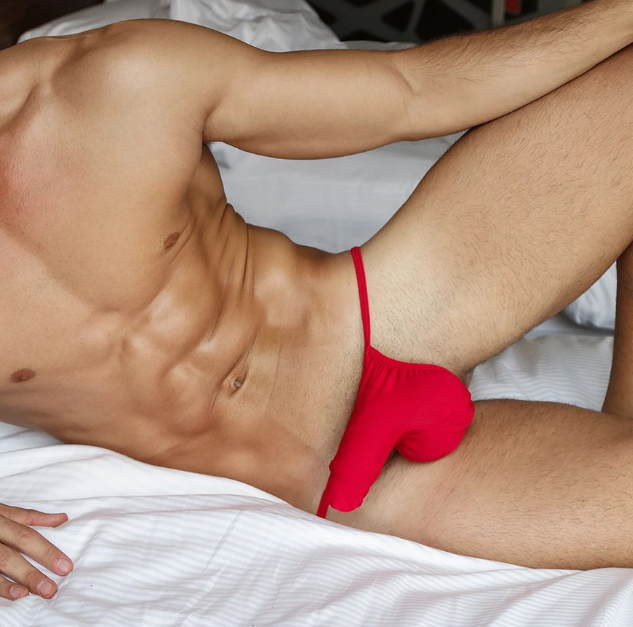 Truly, gay men's underwear can give any of us certain support in more manners than one. Slipping on a men's thong is an ideal method to put yourself out there physically, pushing your limits a bit and permitting you to find things you like, that you probably won't have thought about previously.
So when are switching to these styles? If you want to know more about these styles and looking for some underwear suggestions, mensunderwearfan is waiting for you.
Read more here:
Marco Marco Harnesses Need your attention. Here are some reasons
How can Tom Ford Underwear enhance the charm of getting naked?
Underwear Review: Apollo Underwear range for men
Andrew Christian Arrives At JOCKBOX