USA-born powerhouse of a brand Andrew Christian has arrived at JOCKBOX. Customers were ecstatic to see some of the gay underwear market's hottest products available to buy this weekend when they were browsing the site, and we just couldn't wait to share the news with everyone. JOCKBOX has stocked some Andrew Christian greats, including jockstraps, boxer shorts, briefs & of course, men's thongs. We have some beautifully designed styles available in various colors and fabrics. Let's take a look at some of JOCKBOX's favorite products from the latest stock drop:
1 – The Unicorn Pop Jock
The Unicorn Pop Jock is one of the cutest jockstraps I've ever seen. Andrew Christian has nailed the twinky/fem boy fantasy with this one. It's made up of beautifully soft fabrics in a deep blue and cute pink patchwork. Of course, The Unicorn Pop Jock would be nothing without the cute little pride unicorns printed all over it! We love this!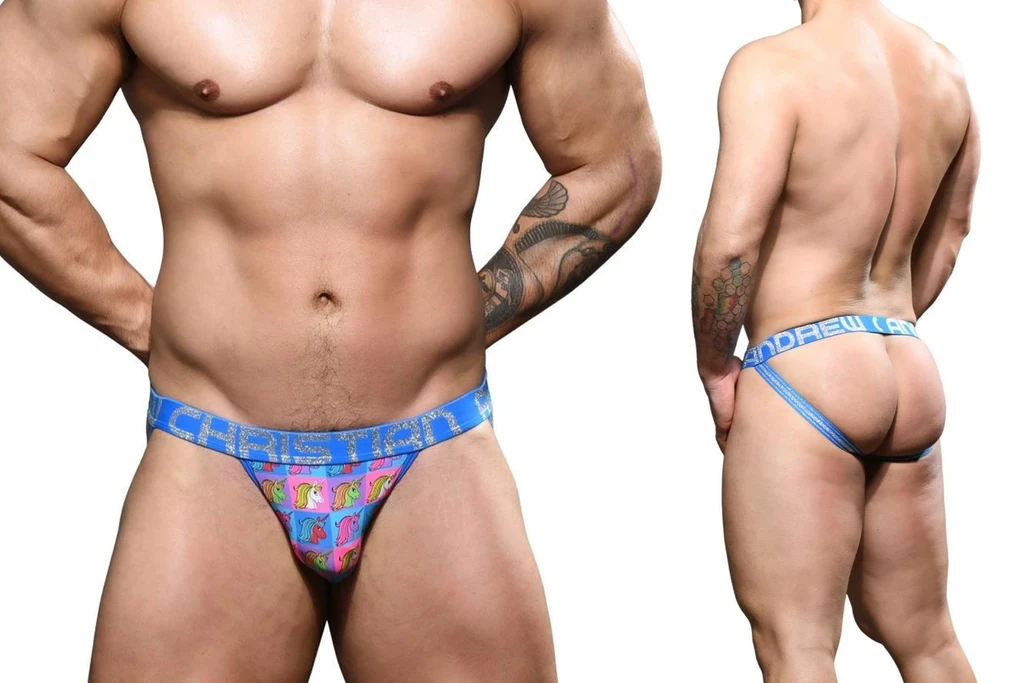 You can buy The Unicorn Pop Jock here
2 – Pink Ice Cream Brief
Anyone else suddenly really hungry? That'll be your sweet tooth! Well, you can definitely satisfy that and more with the Pink Ice Cream briefs. These beauties come in a Hot Pink color, covered in little bits to satisfy almost anyone's craving!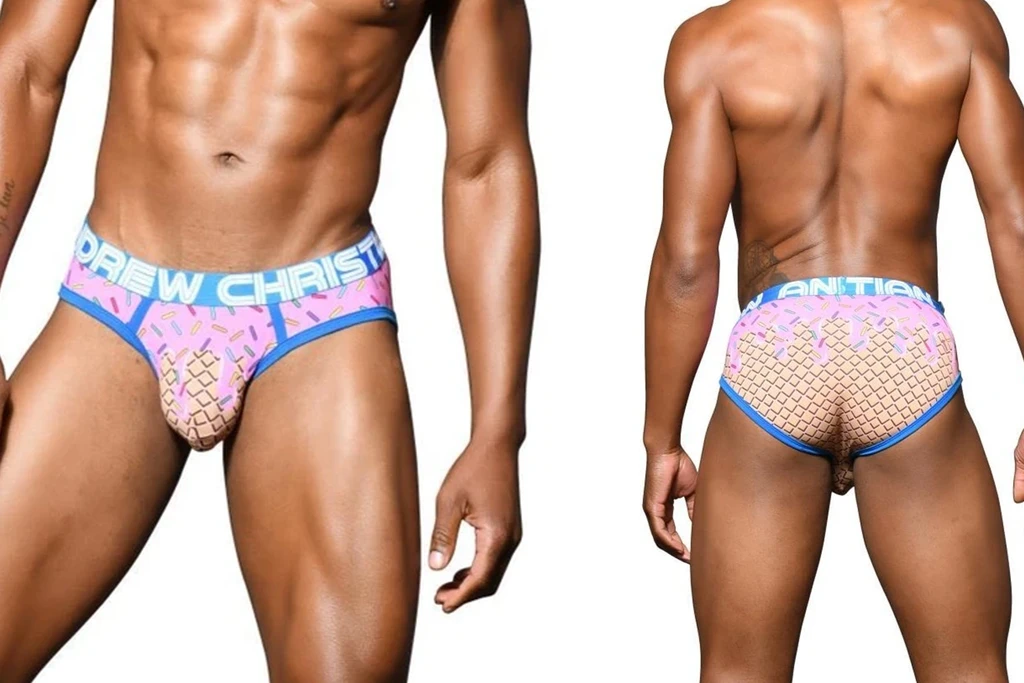 You can buy The Pink Ice Cream Brief here
3 – Almost Naked Retro Brief
Ah, one of my all-time favorites from Andrew Christian! The brief comes in a few different colors, Red & Blue, Aqua & White, but this color is (in my opinion) the sexiest! The mesh paneling is incredibly easy on the eyes, giving gay club in the 90's vibes with its retro build. Truly one of the hottest Andrew Christian products on the market right now.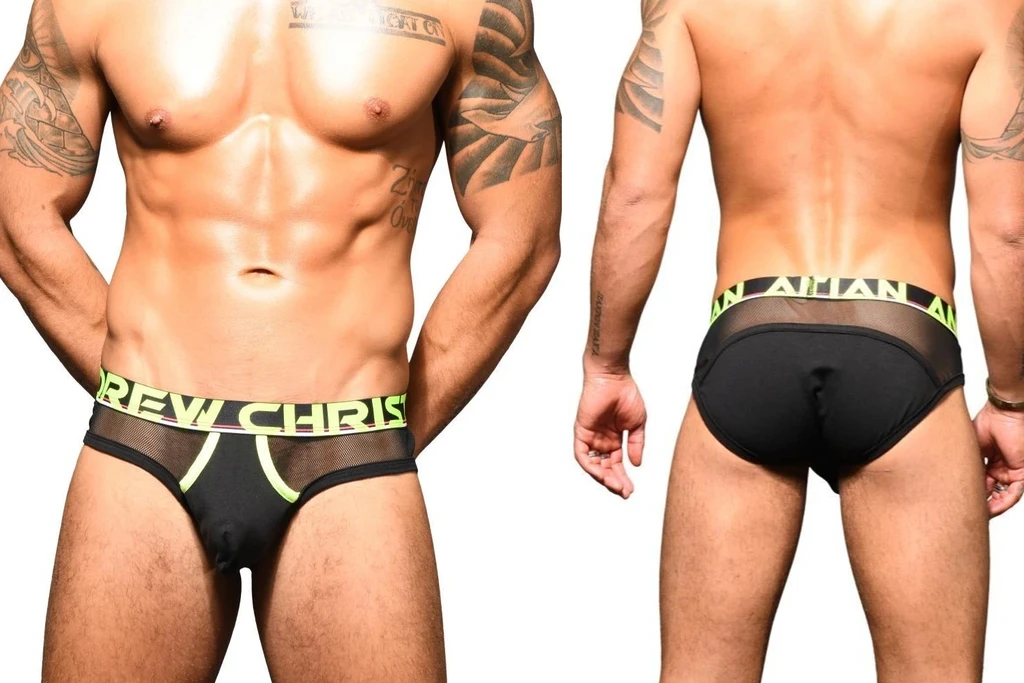 You can buy The Almost Naked Retro Brief here
4 – Almost Naked Bamboo Boxers
If you prefer a more classic look and feel then the Almost Naked Bamboo Boxers might be just the thing you've been looking for. As part of the 'Almost Naked' range, these are designed for nothing but comfort and sex appeal, combine that with the incredibly soft bamboo cotton, and you've got one seriously great pair of boxer shorts. They also come in Aqua too, but the Heather color is our favorite.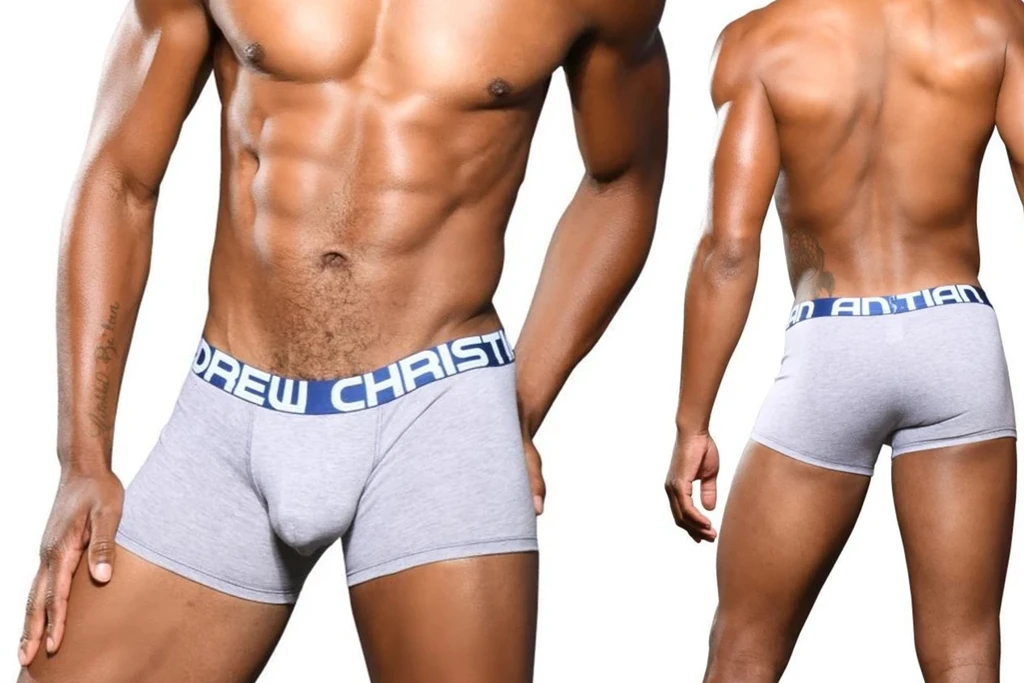 You can buy the Almost Naked Bamboo Boxers here.
5 – California Collection Locker Room Jock
Inspired by the incredibly stunning vistas of the West-Coast, the California Collection Locker Room Jock is the perfect product to highlight your ASSets and enhance them subtly but dramatically. Its a real summer vibe with this style, the light mixture of colours really makes you feel like you're walking across a Californian beach with your best bits on show!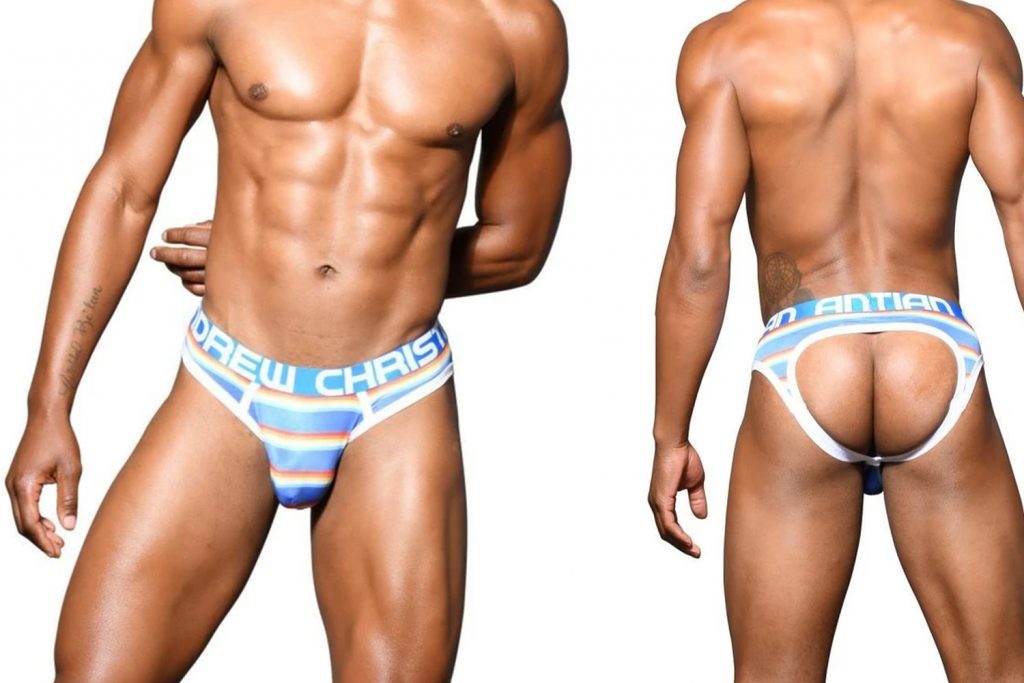 You can buy the California Collection Locker Room Jock here
About Us:
These are just 5 styles from the 15 we currently have in stock over at JOCKBOX. Andrew Christian is probably the world's most famous gay underwear brand, and with great reason too. Head over to jockbox.co.uk to get your hands on these beauties! Enjoy 15% off your order with the code JOCKBOX15.
Read more here:
JOCKBOX's Favourite Gay Underwear Brands Right Now
Top 8 Calvin Klein men's underwear models
Marco Marco Harnesses Need your attention. Here are some reasons
How can Tom Ford Underwear enhance the charm of getting naked?