Introduction:
There are so many different variations of underwear to choose from these days, different styles, colors, fabrics, brands, pouch types. It can be hard to know which pair to treat yourself to next, but don't worry – the experts are on hand. Finding your perfect Gay Underwear Brands can be a challenge, but you should start by looking at brands – this can give you a good feel for the type of product you'll receive, especially when buying online.
There are so many gay underwear brands now, due to the soaring popularity of sexy underwear for gay men. These brands can be based all over the world, and some you'll be really familiar with and some not so much. JOCKBOX stocks some of the hottest gay underwear on the market, but of course, we have our favorites like everyone else. Let's take a look at the hottest gay underwear brands right now:
Gay Underwear Brands at Jockbox
SUKREW –
When London-based designer Kingsley Hamilton designed the SUKREW brand, it's very clear he kept comfort, functionality, and sex appeal at the forefront of his mind. Today, SUKREW is world-famous for its incredible signature pouch, giving a more full look and feel. SUKREW is a must-have in every guy's underwear drawer. SUKREW has a full range of underwear including briefs for men, jockstraps & their famous bubble thong.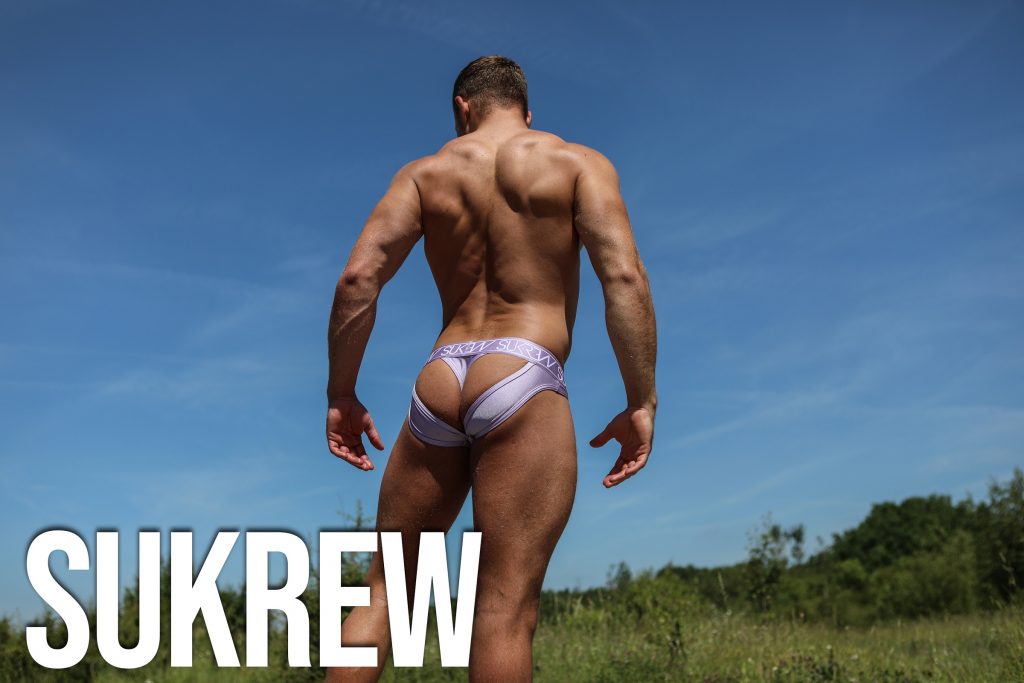 Marco Marco –
A brand needing no introduction. Marco Marco is the brainchild of LA-based fashion designer Morante, famous for his extravagant catwalks and celebrity collaborations with A-listers such as Britney Spears, GiGi Gorgeous & Kesha. Marco Marco mixes daring fabrics to create sex-appeal oozing styles of underwear, in the hottest way possible. Marco Marco create some of the most popular products on the market, including jockstraps, harnesses, briefs & more.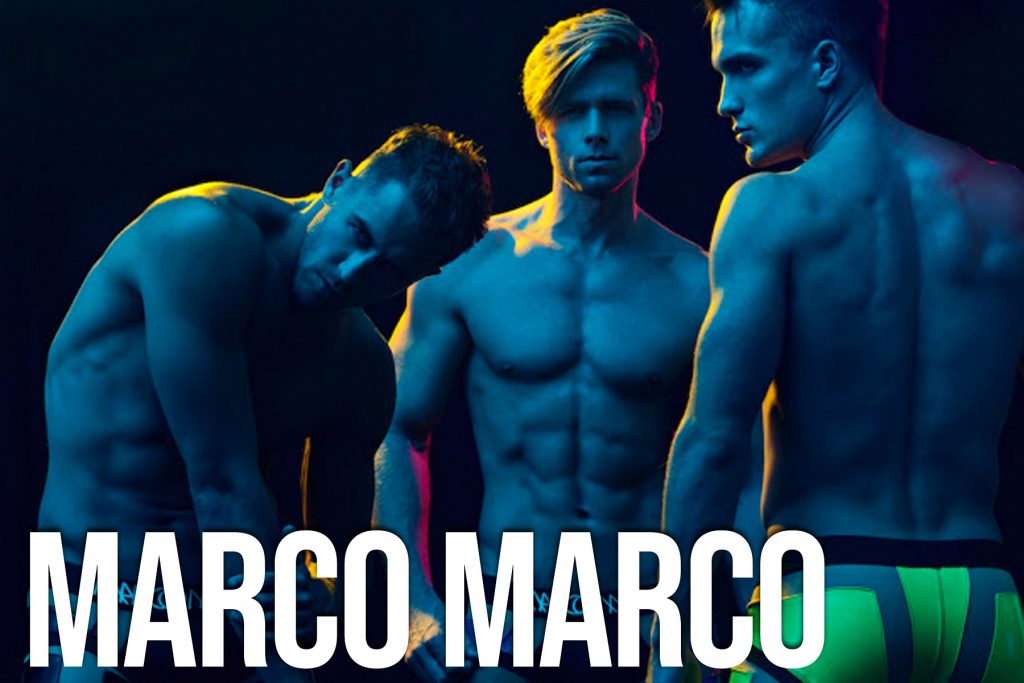 CODE22 –
As described by them, CODE22 takes functionality, fashion, and design to the next level when designing their products. Every product they make has an unparalleled fit and feel. Furthermore, CODE22 uses premium modal fabrics to ensure a drier, cooler experience for longer for the person wearing it. Of course, they have a full selection of jockstraps, boxers, briefs & more.
TOF Paris –
The French fetish-king brand offers some incredibly sexy underwear to add to your collection. Moreover, TOF Paris launched back in 2015, and quickly soared to success and earned their place as a fashion-fetish go-to. Using an array of daring fabrics including mesh and leather, they make some super sexy products. Customers of JOCKBOX love the alpha jock range.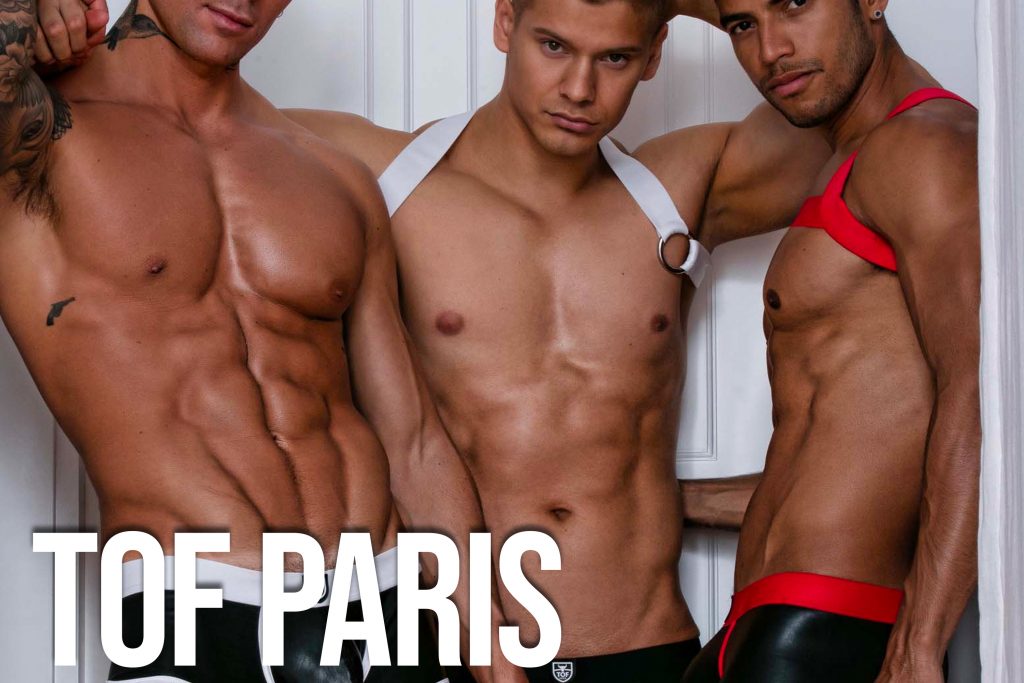 Garcon Model –
Also known as GM, Garcon is a Canadian underwear brand that launched back in 2012. The super sexy gay underwear brand is super stylish and oozes class and sex appeal. Garcon Model is a play on the French expression 'Good Boy'. Garcon has some incredibly hot products including the San Marco jockstrap and brief.
At the end:
So there you have it, JOCKBOX's favorite underwear brands right now. Of course, there are so many more that we're obsessed with but we can't list them all! Whether you're looking for a jockstrap, a brief, boxer shorts, men's thongs, or anything else – make sure you love the brand first.
JOCKBOX being a UK-based supplier of leading Gay Underwear brands aims of providing products that combine comfort with quality, fashion as well as sex-appeal. So if you are looking for a pair of brief underwear or jockstrap or thong underwear for men, make sure to knock on the JOCKBOX door. Trust us, you will never feel disappointed. Don't forget to check out JOCKBOX latest collection on its official website.
Read more here:
Thong underwear is the solution to every problem!
Have You Ever heard About National Underwear Day?
These male celebrities have stolen our hearts with sexy men's underwear
Is James Bond racist towards men's boxers or briefs for men?