Mens G-String Underwear is a sectioned variant of men's thongs. Thongs are the more traditional form of men's underwear. However, g-strings for men are the more revealing pairs that display more than thongs. Moreover, they have a design that is semi-supportive as well as sexy. Though the functions of both pairs differ in various ways, the structure is more similar (with minute changes). G-strings are unique and only belong to people who can endure the heat while wearing them.
This essay focuses on the types of men's personalities as well as scenarios in which men's g-string underwear should be worn this year.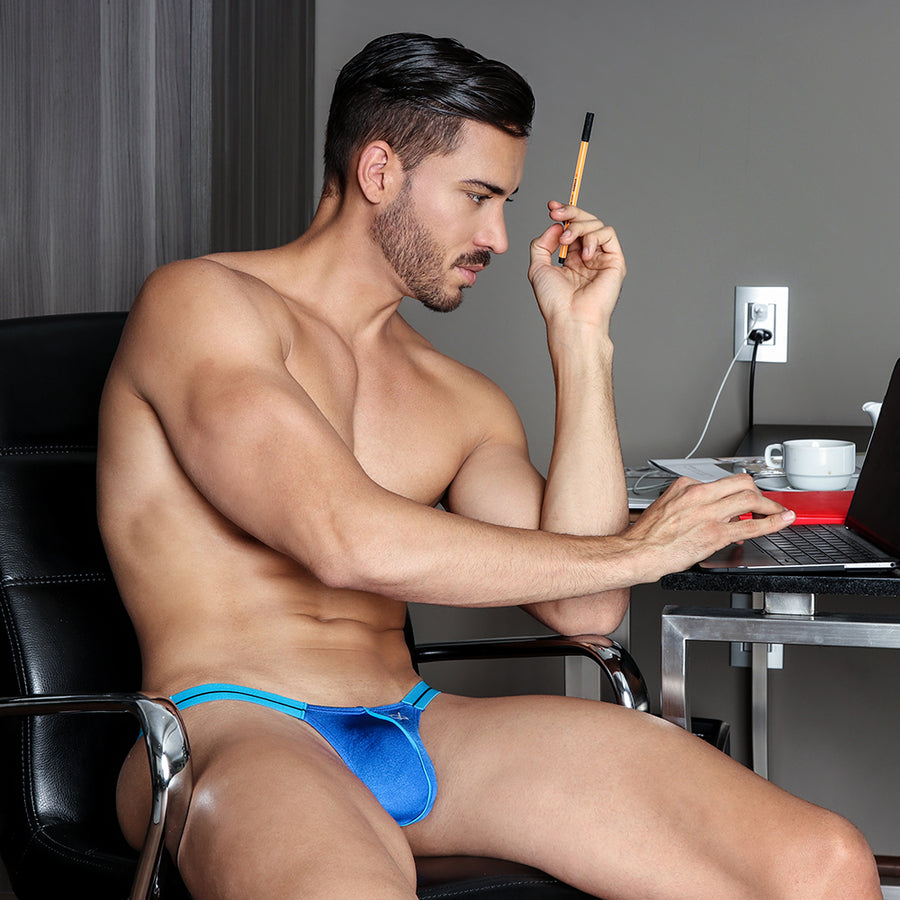 Sculpted frame
The scanty garment design comprises a tiny strip of fabric. Moreover, is undeniably seductive. When it comes to showing the flesh, it's a barely-there style that hides the least and displays the most. G-string is a clear signal for enjoyment reasons and may or may not be supporting. Guys with picture-perfect bodies should definitely choose this type and exhibit it in front of their partners. Men who would like to try it on but don't think they have the sculpted abs and legs to achieve what they want from the sexy underwear styles should practice hard at the gym.
Individuals with a sense of adventure
You must be aware that conservative guys favor men's underwear styles such as mens briefs or mens low rise bikini underwear over styles like these. Fearless and adventurous individuals, on the other hand, deserve to wear g-strings. They'd be delighted to take down their pants whenever they needed to and yet feel secure. Not only that, but they would tease and seduce their spouses behind closed doors in order to spice up their love lives.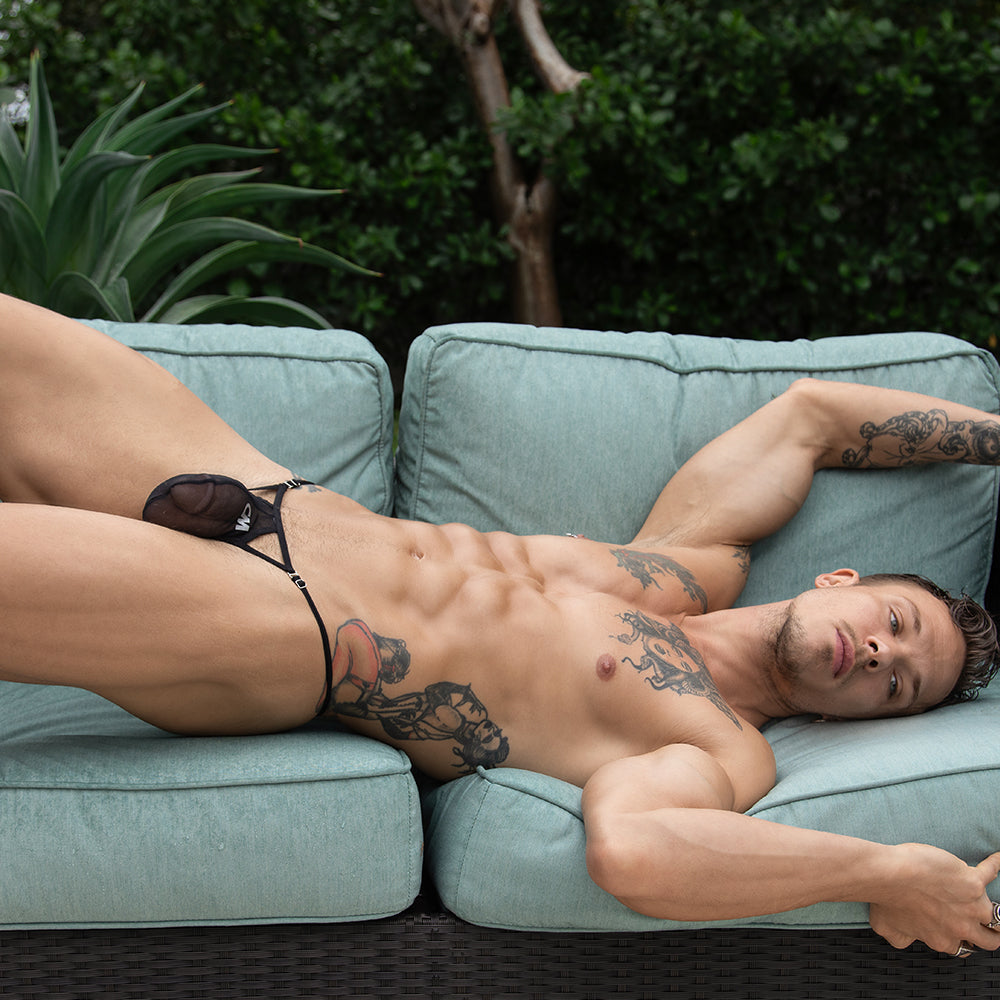 For homosexual and straight men
There have been a lot of discussions that styles like mens jockstraps or mens g-string underwear are meant for homosexuals. Well, that's somewhat right. After all, gay men love to slip into sexy fits and cut-outs that reveal their skin. However, there are no specified studies that reveal that only homosexuals invest in g-strings for men. In fact, with brands like Cover Male or Male Power have options that are quite supportive as well. Therefore, regardless of their sexuality, there are men who like to invest in sexy underwear for men.
For men who raise eyebrows
G-strings have the power to raise heads, whether in a costume party, a bedroom or even at the beach. The lack of cloth on the front and nothing on the back helps audiences to see more than just the flesh.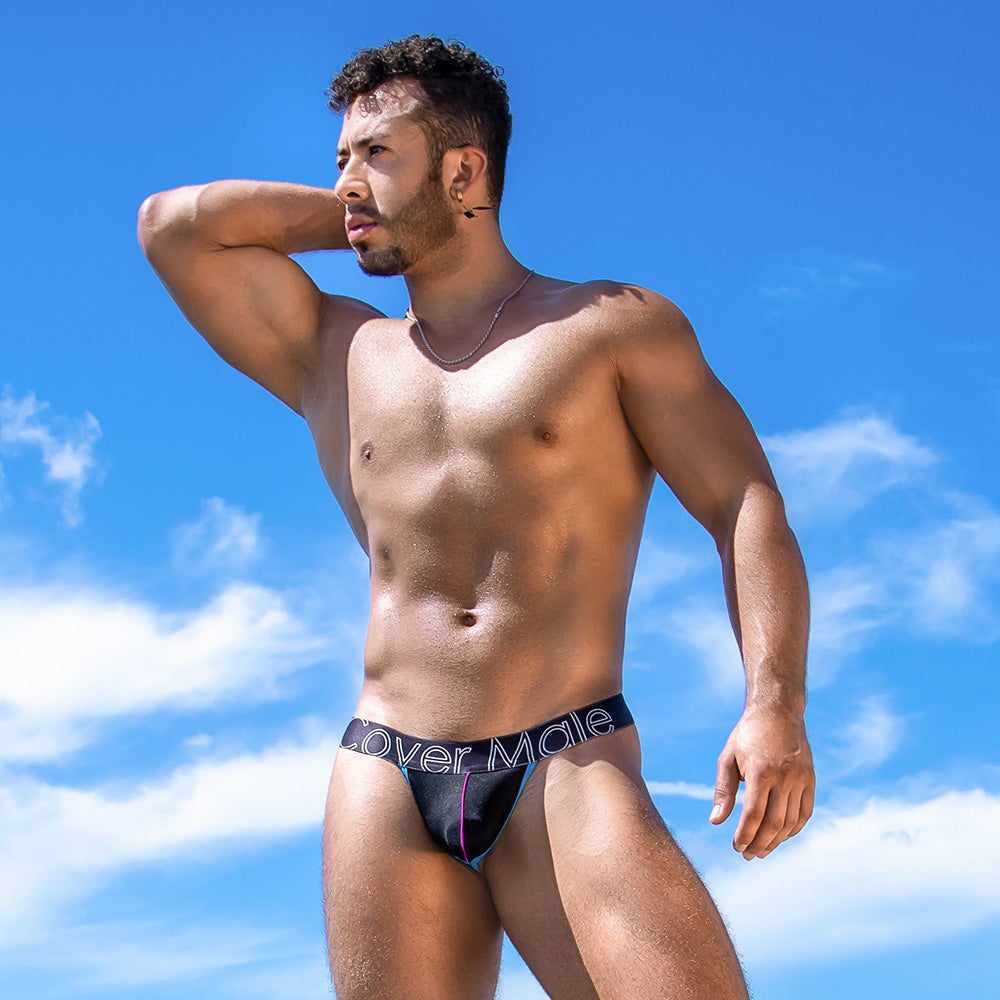 For men who look for something new in Mens G-String Underwear
People who have been following in their predecessors' footsteps and wearing nothing but briefs or boxer briefs should check these out. They feel like freedom down there, with a few strings thrown in here and there to keep the elevated sensation. Try these on and believe me when I say you will never want to wear anything else.
Mens g-string underwear is a sexy, sultry, and sensuous mens underwear style. In fact, it is one of the most skimpy options that men have for themselves. Only a few can dare to sport something so explicit and hot. What do you think? Do you have it in you? In case you said yes, make sure to have the right and the right kind. There are so many different brands available in the industry that offer a gamut of mens g-string underwear. All are distinct in cuts, colors, pouches, and more. What's your personal favorite? Let us know in the comments below.
You May Also Like:
Have you heard these assumptions about Mens Briefs?
Underwear Motivation: Koalaswim Panic Attack Bikini
Mens Gay Underwear brands to keep on your radar
Underwear Review: Ms. Camel Toe Transformation Shorts Male Pussy Look Micro Shorts