G-string for men, one of the sexiest styles of male lingerie but not for the people who feel uncomfortable and are shy in nature. G-string is not a great style for those men who have never experimented with their lingerie styles. Just like G-string underwear for men, there are several other styles of lingerie such as bikini, jockstrap, male thongs etc. Although you can give any of these styles a try, G-string is purely for those who want to flaunt their features and don't feel shy about anything. Styles like mens bikini underwear do offer exposure but the exposure provided by G-string is on another level.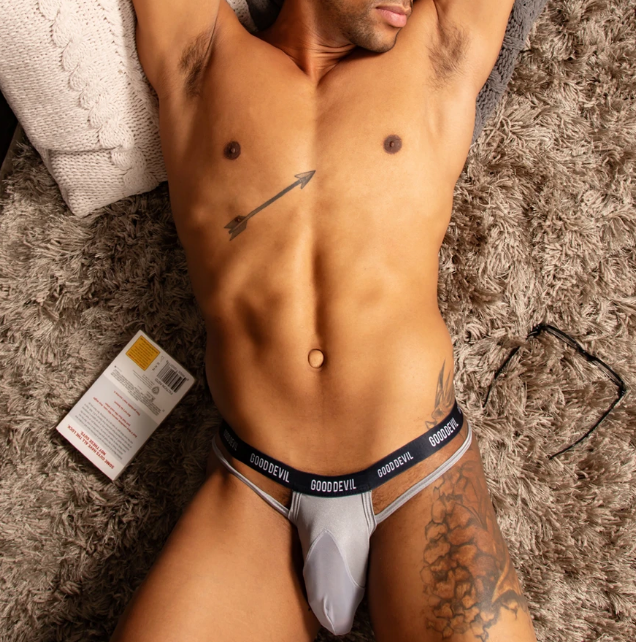 This sexy male underwear offers some of the incredible features which you will come to know in this blog.
1. G-string are more comfortable than Bikini.
G-string and bikini, both are comfortable. If you feel 70% more comfortable in a bikini and you will get 90% comfort in G-string due to its string and front pouch. The back part of the style doesn't have any sort of material whereas your bikini comprises slightly more fabric if compared with G-string underwear for men. Hence you feel comfortable in G-string.
2. Wearer feels fresh
G-string is the most comfortable mens underwear that keeps the wearer fresh till the time he is wearing it. Because the back panel is not covered by string and a pouch in the front, your butt is very exposed when you slip into G-string. This pair of lingerie is light as well as breathable and offers the sensation of being completely naked. On a hot day, a men's G-string is the ideal companion because it allows your skin to breathe while keeping you dry all day. You'll be able to feel the air through your clothes, which will make you feel light and refreshed.
3. G-string underwear protects your male package
While also allowing you to liberate your back, something you won't find in a bikini is they conceal your back profile very well. Despite the fact that men's bikinis are constructed of lightweight and breathable fabric, a portion of the cloth covers your body, whereas this comfortable mens underwear does not. A G-string underwear can also ensure that your manhood is secure. Furthermore, an overabundance of material at the base can occasionally make you feel uncomfortable due to it gathering along your back. As a result, your butt is also free of the extra roughness.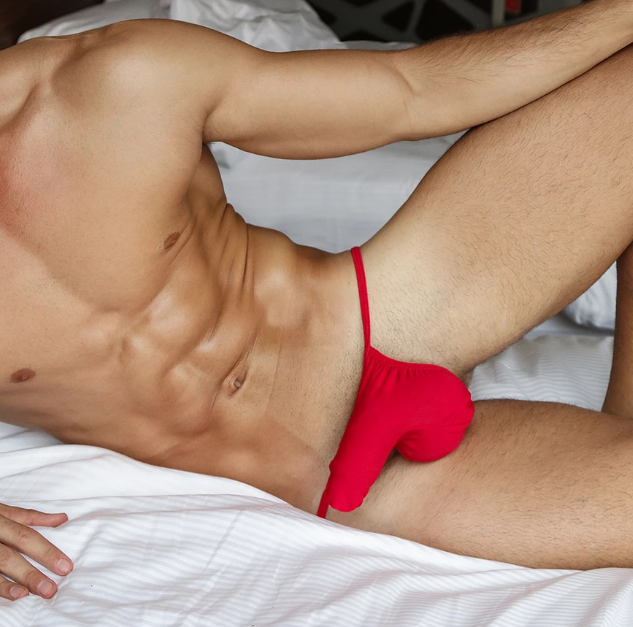 4. Suitable for low-waist denim or trousers.
No one wants to flaunt off their underwear belt since it only serves to disgrace you in front of tens of thousands of strangers. This style was created specifically to fit beneath low-waist trousers at the waistband. G-strings for men are either just strings or have a very thin belt that is hidden beneath the waistband. As a result, you won't have to worry about the belt slipping out when wearing them with any outfit. You have complete freedom to dress however you choose.
Due to its extra revealing element, men's G-string is not recommended for novices. Thongs are recommended to them because they include more fabric that you won't find in a G-string or a bikini.
So now you know why opting for this comfortable mens underwear is always a good and safe idea. Once you make this style your cup of tea, confidence comes naturally. And for that, you need to make sure that the pair which you pick is of your size and in your favorite color. Or in a colour that enhances your personality. Also, to know more about new launches, underwear suggestions login to www.Mensunderwearfan.com
Read more here:
Andrew Christian Arrives At JOCKBOX
Men's Underwear that spice up your sex life
Heard that voice? Closet screaming for men's thong
Justin Case brief underwear range- a first collection made with perfection