Features that make the style a must-have
Kolaswim's Anal Experience Brazilian Bikini Men's Swimwear is the first bikini-style plug suit. Brazilian bikini offers a quarter of the rear coverage.
Design:
Speaking about the design, it's highly skinny and sensual at the same time. Furthermore, designers have used rubberized glossy material using wet-look lycra spandex.
The amount of skin you get to reveal in this sexy male bikini is way more than you get in thongs and G-string. So before you think of purchasing this style make sure you are mentally prepared for it.
This style is available in different butt plug options and two different sizes. Pick according to your preferences.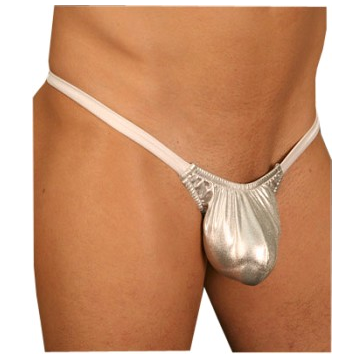 Why have these?
The Anal Experience Brazilian Bikini Men's Swimwear is sexy as hell. So if you are someone who isn't scared to reveal dirty secrets, this style is calling you.
Features like wet look silver and sexy anal plug Brazilian Bikini make it sexier. Moreover, it includes your choice of a set of two standard anal plugs or one large cock shaped plug.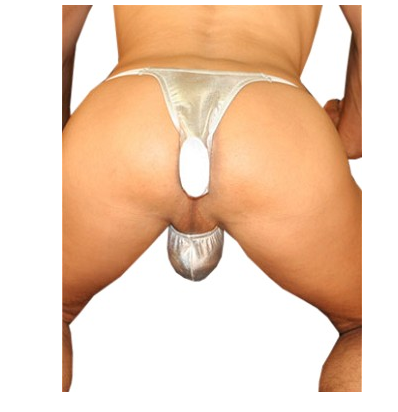 Why you shouldn't have this men's underwear?
If you feel extremely conscious
About the brand
Established in the year 1990 with an ethos of offering swimwear, tights, shorts, and sensual spandex creations designed to celebrate the male form. As a brand, we love bulges and love male to female transformation styles. Koalaswim's underwear designs are created as well as manufactured in the USA, Los Angeles to be exact. We ship worldwide.
Personal swimwear journey was the entire idea of starting a Koala.
Product fitting
Snug-fitting
Best occasions
Swimming
Beach
Sexual intercourse
Fabric composition
Rubberized shiny material with wet-look Lycra spandex
Available sizes
Small
Large
Why would we recommend it?
Koala as a brand provides the largest selections of extreme bikini, micro shorts, amazing thongs, wild G-strings, bulge enhancing suits, male to female transformation designs, men's tights, and so on.
Anal Experience Brazilian Bikini Men's Swimwear is a perfect style for your sexual intercourse. So if you are looking for a pair that can add to make your moments last for longer, try this pair of Brazilian bikinis for men.
The style comes with two different sizes that are included with the suit and of course, you can just use about any other plug you wish to. Moreover, when you bend, your partner can see extra skin which is quite visible from between the legs. Also, it is available to be dusted with a little sunshine. Furthermore, this style of bikini from Koalaswim makes any outing great, anytime you decide to pair it with your jeans. Times when you crave an interesting sensation or just feel like having a good time, a special experience is waiting for you.
How to take care?
Anal Experience Brazilian Bikini Men's Swimwear is not like your men's briefs, boxer briefs. It's different. One should hand wash this pair of lingerie as its delicate and machine wash can destroy the quality of the fabric used. Second, do not tumble dry and iron the style because these two techniques are not required. Third and the last, always air dry the pair just ensure the sun rays are not too direct. This can lead to fading of the color.
Price
$36.00
Buy it here: https://www.koalaswim.com/anal-experience-brazilian-bikini
You May Also Like:
New Launch: Presenting Skiviez's Fresh men's underwear styles
Admit you are in love with Mensuas men's thongs
PRIVATE STRUCTURE -CLASSIC COLLECTION
What is better for guys? Men's thong or women's thong