We love bulges; male to female transformation styles; men's tights and naughty short shorts, too- Koala Swimwear
Yes, you heard it right. Spanked Micro Bulge Shorts Koala Swimwear was founded in the year 1990. As a brand, we believe in celebrating male form through our swimwear tights, shorts, and sensual spandex creations. As a brand, Koala offers a wide range of extreme bikinis, micro shorts, amazing thongs, wild G-strings, and bulge enhancing suits. One of the biggest USPs of the brand is its male-to-female transformation designs. This range is unique and you will hardly find this in any other brand.
All the styles of male underwear are created as well as manufactured in the USA and if you want to know exactly where then it is Los Angeles. We even ship our products worldwide.
How did Koala Swimwear become " THE KOALA SWIMWEAR"?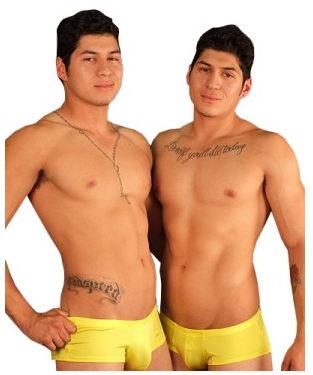 The entire idea of starting Koala was to offer the best swimwear to the male population. The head designer of the brand Michael David wanted a pair of hot thongs for the beach as he was unable to find one with the quality and comfort level along with the sexy factor he was looking for. Hence, here is the journey of Koala Swimwear started.
6 reasons to pick Spanked Micro Bulge Shorts
Koala Swimwear Spanked Micro Bulge Shorts are comfortable
This pair of men's underwear is comfortable for the person wearing. One of the biggest reasons to feel comfortable in it is the fabric used. The fabric is lightweight and gentle on the skin. It fits you very well.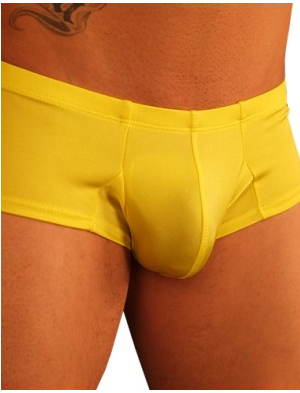 Enhances and support your package
Spanked Micro Bulge Shorts, by listening to the name of the style it's self-explanatory that the pouch available in it enhances your package very well.
The pouch in the style gently holds your manhood due to which you get a nice shape when you pair it up with any outfit.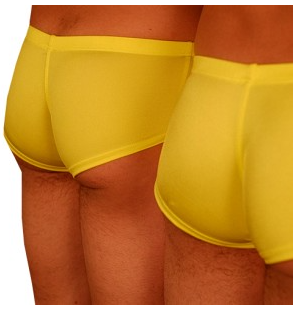 Koala Swimwear's Spanked Micro Bulge Shorts are designed to keep two main themes. Penetration and striking front pouch. Starting with the penetration, the shape of this pair of boxers enhances the shape of the person's butt. Once you slip into the pair you can feel the touch of spandex penetrating your butt. Besides that, this pair of shorts fit you very well.
Speaking about the front of the micro shorts, it is eye-catching and striking. Spanked Shorts comes with a streamlined pouch that has been designed to look full all the time regardless of the manhood's size.
From experts to someone who wishes to look sexy without revealing too much skin, Spanked Micro Bulge Shorts are perfect for them. Just ensure you have picked one of your sizes.
Spandex is what is used to create Spanked Micro Bulge Shorts. Spandex as a fabric is Lightweight as well as comfortable to wear, resistant to perspiration. Moreover, it comes with great elasticity, durability, and strength. Also, Spandex is soft, smooth, and supple.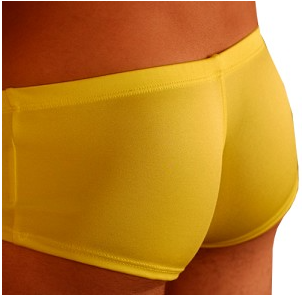 Suitable for all occasions
Spanked Micro Bulge Shorts are suitable for all types of occasions. You can wear it for a pool party. You can even wear it at the time of sexual intercourse.
Conclusion
Koala Swimwear has been creating some of the most incredible designs for the male population for more than 25+ years. Hence, you can rely on the styles of Koala Swimwear.
Related Articles:
How to Get Habitual With Men's Jockstrap Underwear?
The only reason to wear Intymen jockstraps
Savage got the perfect male lingerie pairs if thinking to gift this Valentine's
Did you know these fascinating facts about Valentine's Day?
How efficient are PRIVATE STRUCTURE'S bestsellers collection?