A collection for those seeking a premium lifestyle. The collection comes with numerous desaturated fabric color choices to give the overall compilation a softer and natural look.
The combination of bamboo yarn and spandex ensures not only ultimate comfort but also long-lasting durability.
We designed the bulge to hold and counter gravity for ball-sagging prevention, which differs from the standard and traditional men's underwear cuts. The Bamboo Collection is known for its breathability and anti-bacterial characteristics.
A timeless sophisticated style that is suitable for all ages.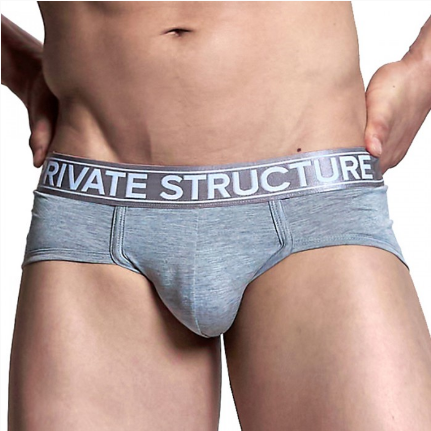 Detailed Product Review – Bamboo
The Bamboo Collections consists of 2 fabulous cuts, the Contour brief, and the Trunk or most commonly known as boxer briefs. The contour brief pouch is designed to hold your assets like a gentle palm where the brief body fits your body like a glove.
Stretching the goodness of Contour brief, the trunk's pouch is designed in the same way. To hold gently with wonderful supports.
As for fabrication, Viscose from Bamboo contains 95% Viscose from Bamboo and 5% Elastane which is perfect for any occasion that meets all conditions. The cross stitching on the brief body is not only decorative, but it also serves to hold the seam together stronger than regular stitches.
The dim metallic post-dye waistband gives you a classier touch and also elevates the brief value to a great extent.
Good for – Everyday activities, leisure day out, Workdays
Size – Small, Medium, Large, X-large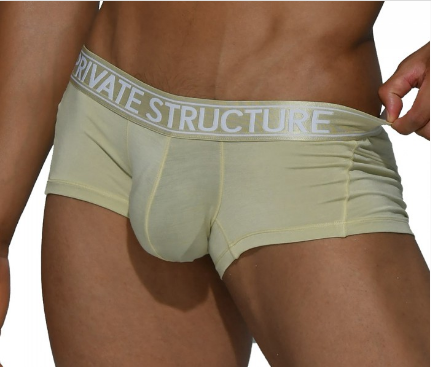 About the Brand – PRIVATE STRUCTURE
The brand PRIVATE STRUCTURE is known for its Original Brand Manufacturer by upholding a high level of product quality. Private Structure creates global distribution channels through variable product designs, unique store experiences, and forceful marketing campaigns. The brand is very stringent and selected with great care and attention in its selection of fabric. PRIVATE STRUCTURE delivers trendy designs that not only look good but also feel good, and thus our customer satisfaction is our highest priority.
Being the game-changer, Private Structure never settles for the ordinary, the Brand produces mood-changing pieces in your wardrobe with fun, modern and sophisticated cutting with styles that enhance your body silhouette.
Our team creates cuttings that mimic the effects of being in-plant while molding perfectly to your body from all cuts and moving alongside the footage of the current trend, making men's brief history. Turning a daily basis into a confidence booster.
Why would we recommend this range?
This is a refined, timeless design that is appropriate for people of all ages. The colors option are easily acceptable and more natural in appearance. Our team have carefully selected the special blend of bamboo and spandex to provide supreme comfort and long-term durability. The Bamboo Collection is highly recommended as the anti-bacterial properties and breathability characteristics are widely loved by all.
Besides the luxurious fabric, our designer team has specially created a unique cut with bulges to retain and oppose gravity to avoid sagging. In other words, everything that you need for comfort, style, and sagging resilience is also included in this collection.
To know more about the mens underwear reviews and New Launch of Different Brands stay tuned with us.
You May Also Like:
A Day in the Bull's Eye, or What Happens When I Test Men's Leggings
The Athlete Underwear Collection of PRIVATE STRUCTURE
Private Structure Momentum Orange collection for a special occasion
Are Fashionable Men's Leggings Even A Thing? A Matador Meggings Review