Hello, holiday season and everything fun!!
You might have heard a lot about giving men's underwear as gifts during the holiday season – especially on Thanksgiving and Christmas, but have you thought about investing in a pair for yourself? Well, you have been running around getting ends meet every year during the holiday season that you don't give yourself enough thought. You need this!! And you need this now!!
Yes!!
With the pandemic holding on to your holiday celebrations and helping you spend less on other things, you could simply love yourself back by gifting yourself a pair of men's underwear that are perfect for the holiday season. They are all about love, care, comfort, and support to your assets.
Why do you need these?
Because you deserve to be happy and so does your treasure.
Now take a look at the top 15 men's underwear styles that you could have for yourself (and in case you want to gift it as well) this holiday season.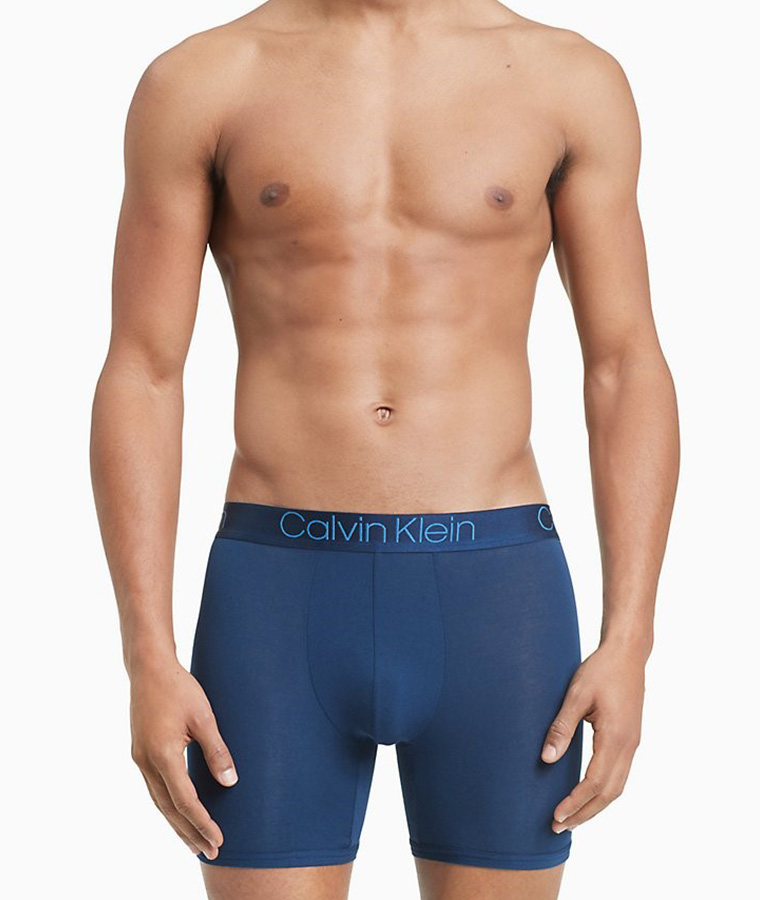 ---
Calvin Klein Ultra-Soft Modal Boxer Brief
CALVINKLEIN.CA
Well, Calvin Klein has always been the one men's fashion underwear that makes sure your personality looks pleasing. Not only that! The label adds lots of love and comfort to the collection of men's underwear as well. With a defining fit and the lustrous appeal of the boxer brief underwear, the fabric modal makes sure your junk is in good hands. With a masculine appeal, these men's boxer briefs are ideal for personalities who like to keep it bulky below the belt. Not only this, this is perfect pair that define your legs all through the mid thighs for a pleasing outcome on the outside.
Fabric composition: 90% modal 10% elastane, waistband 64% nylon 25% polyester 11% elastane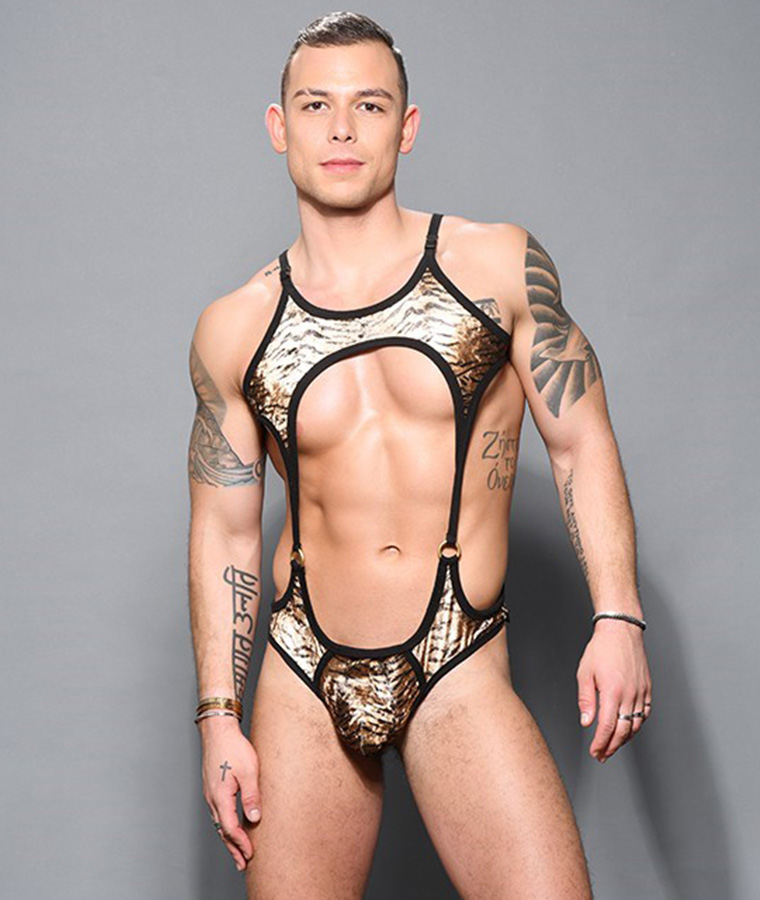 ---
Andrew Christian Plush Tiger Ring Singlet
ANDREWCHRISTIAN.COM
Let's get partying tonight!! With men's singlet being novelty underwear for men, you have to actually find an occasion to slip into them. What could be a better opportunity that you're spending the holidays at home and take your intimate action a notch up? Andrew Christian is a naughty and sultry men's underwear brand and every piece that comes from the brand boasts sexy. This men's singlet definitely looks like you're lit AF for the party.
Fabric composition: 95% Polyester 5% Spandex, Contrast content: 95% Cotton 5% Spandex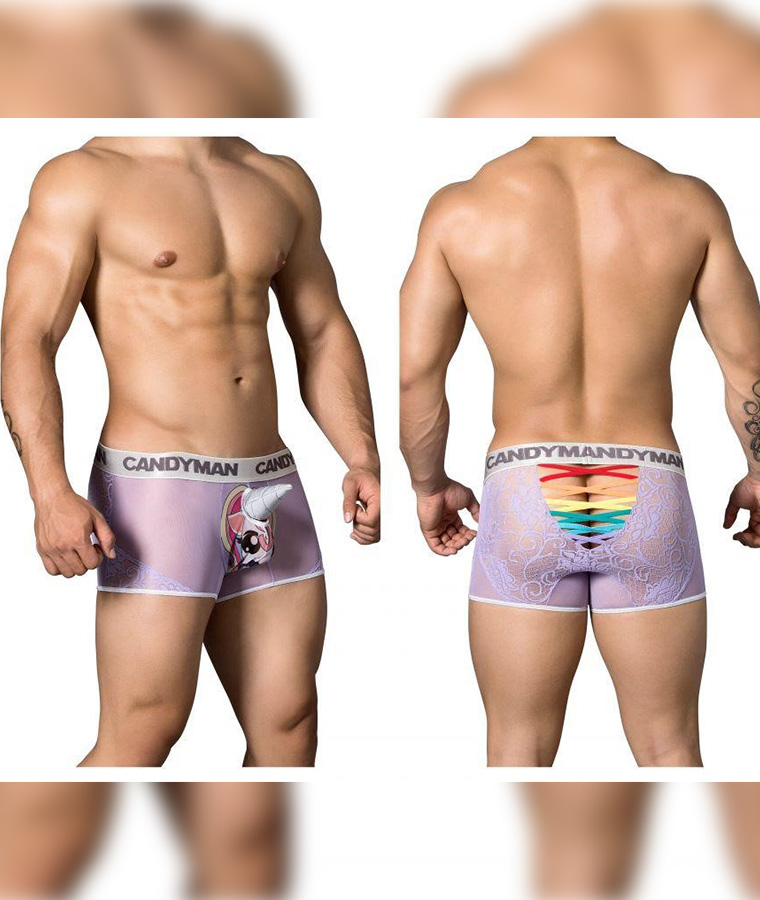 ---
CandyMan Unicorn Costume Outfit Color Multi-colored
CANDYMANFASHION.COM
CandyMan has always been the one name in the underneath fashion industry that is playful and flamboyant with the men's sexy underwear they design. If you don't believe us, take a look at these men's lingerie that the label came up with in this blog. Talking about this men's costume, you would love to poke your partner with the Unicorn horn that perfectly captures your male anatomy. On the flip side, the pride strings show off your butt crack. Well, things don't end there because the lace underwear for men shows you off really well.
Fabric composition: 94% Nylon 6% Spandex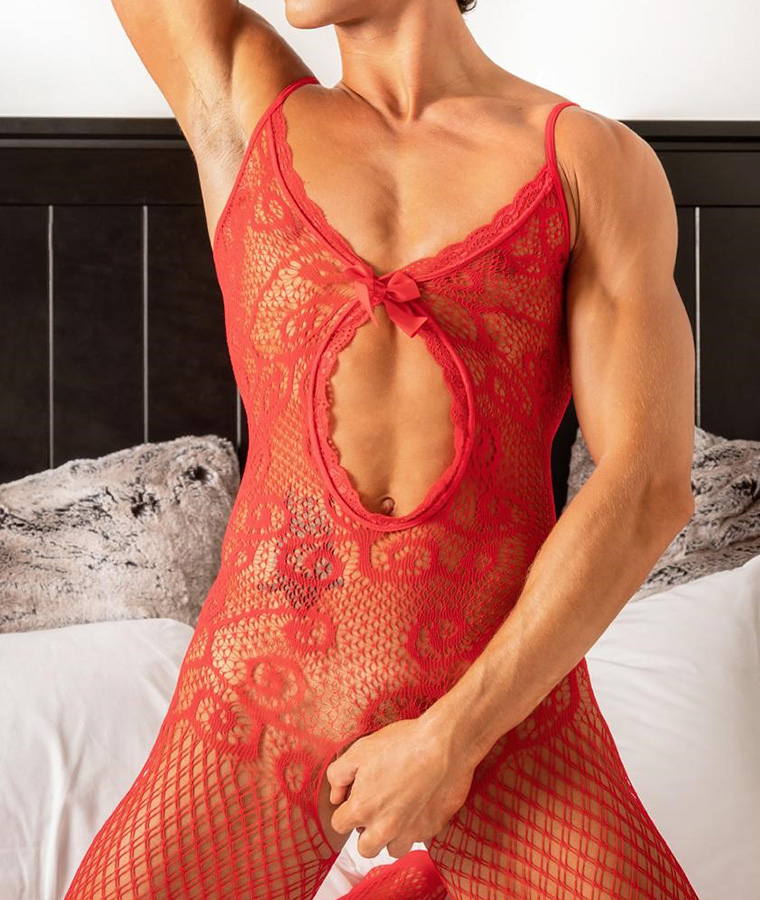 ---
Secret Male Bodystocking
MENSUAS.COM
Secret Male is all about men's lingerie. Period. When you feel like pampering yourself and show off your feminine side, Secret Male Underwear is the best. This bodystocking for men covers your entire body in net-like fabric. The cuts and the pretty bow on the chest complete the look. Even with the net, you would notice that the brand ensures that the design has variants. The spaghetti straps on the shoulder keep a comfortable fit.
Fabric composition: 88% Nylon 12% Spandex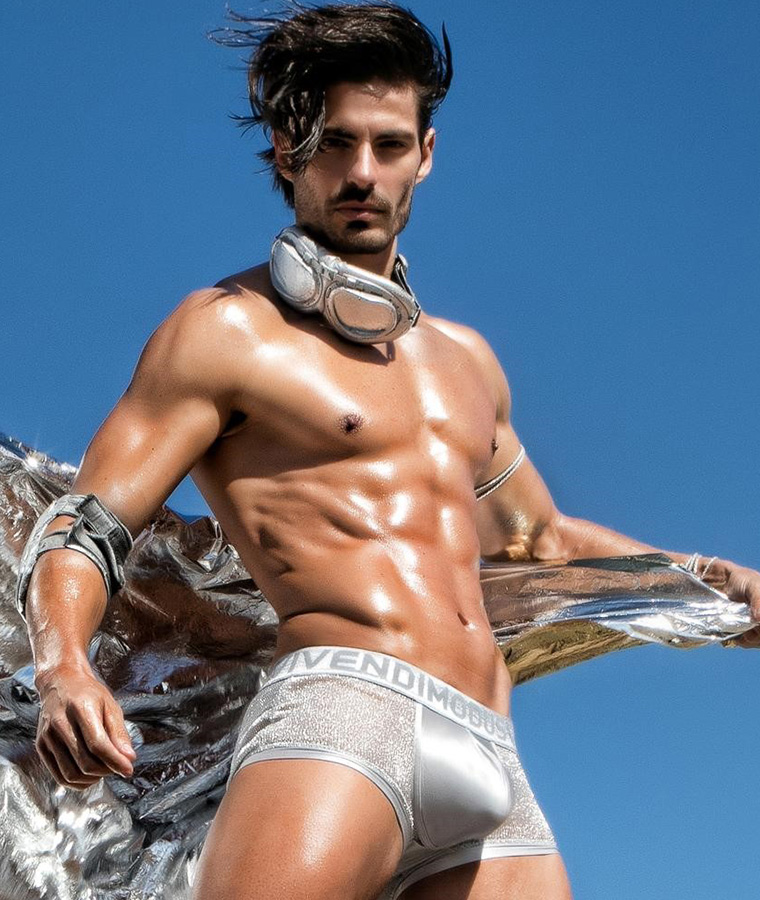 ---
Modus Vivendi Armor Boxer
SKIVIEZ.COM
Whether you've been looking forward to having a men's designer underwear that glamorizes your manhood or something that looks fashionable and feels supportive, the Modus Vivendi Armor boxer underwear for men is absolutely the best. With a conventional length of men's boxers, the sheer underwear for men shows off the skin on the legs. However, the manhood is kept under wraps with shiny opaque fabric. The contouring pouch holds you really well. Available in two colors, you could choose to look stunning in silver or glamorous in gold.
Fabric composition: 78% Viscose 19% Lurex 3% Elastomero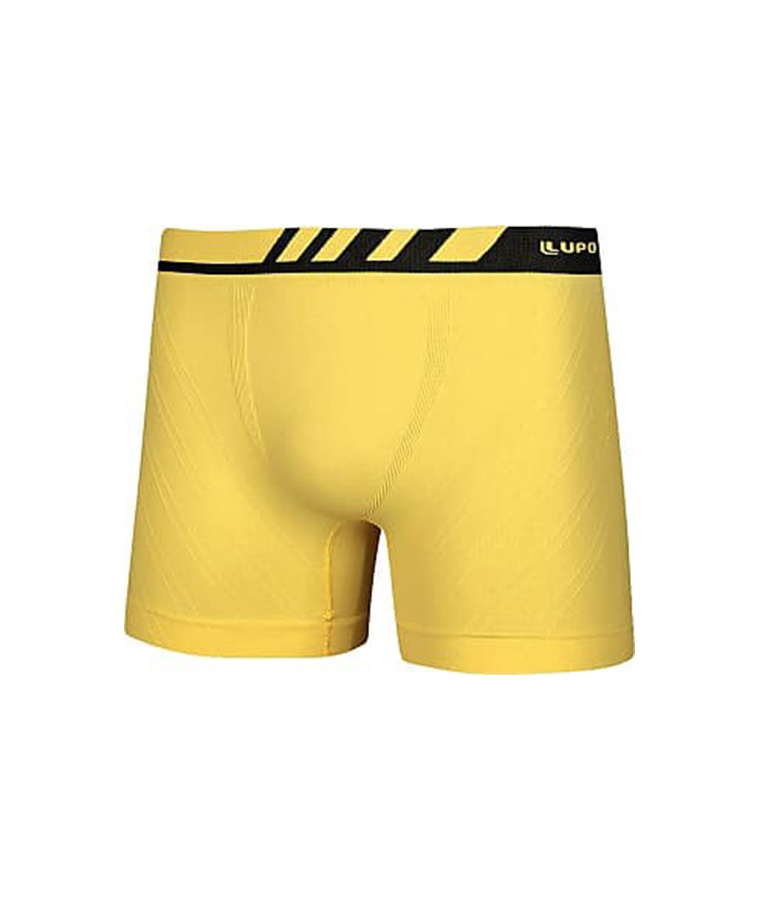 ---
Lupo Men's Liberdade Seamless Microfiber Boxer Brief
AMAZON.COM
Lupo Men's Liberdade Seamless Microfiber Boxer Brief Underwear has a remarkable pinstripe configuration enclosing them and variety in the width of the stripe includes intrigue. The expansion of elastane in the texture gives this designer men's underwear the perfect stretch and makes them a defining fit, embracing the upper thigh, not at all like conventional boxer shorts for men. The cozy fit forestalls ride up or bunching, causing you to feel loose consistently. Fortified sewing in front invigorates uphold and for good lift, taking you through the entirety of your game undertakings.
Fabric composition: Microfiber blend that feels like silk and cotton.
---
Cover Male CM165 Sensuality Slip Thong
EROGENOS.COM
The Cover Male Sensuality thong underwear for men is in reality one of the hottest options that stay on your body, yet feels like there's nothing. The glossy silk-like texture of the thongs for men would doubtlessly please the masculinity while the exotically sheer underwear highlights will let your privates inhale amazingly well. The best element that the whole fashion underwear for men is the pouch. It is round, open, and entirely agreeable for the bundle. Your treasure will slip in the spacious development and remain there like everlastingly on the grounds that you won't need to change for the duration of the day. An attractive very much made male thongs that look extraordinary on the model.
Fabric composition: 92% nylon and 8% spandex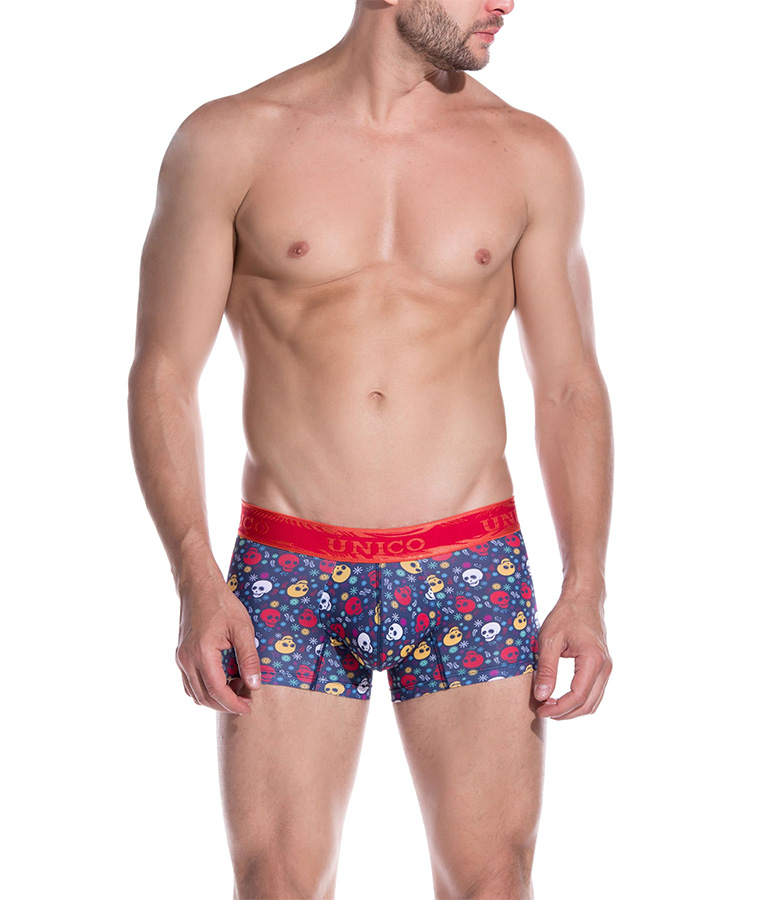 ---
Mundo Unico Boxer Copa Corta Kahlo
MUNDOUNICOSTORE.COM
Add peppiness to your men's underwear by adding this number by Mundo Unico Underwear. With the tasteful skull print all through the surface and a short construction, these men's boxer underwear is perfect for the comfort and support below the belt. With a broad waistband in red, the multi-color skulls print makes it super fun and playful. The low rise underwear sits comfortably below the waist and ensures no-riding and no-bunching feeling down there.
Fabric composition: 78% Polyamide, 22% Elastane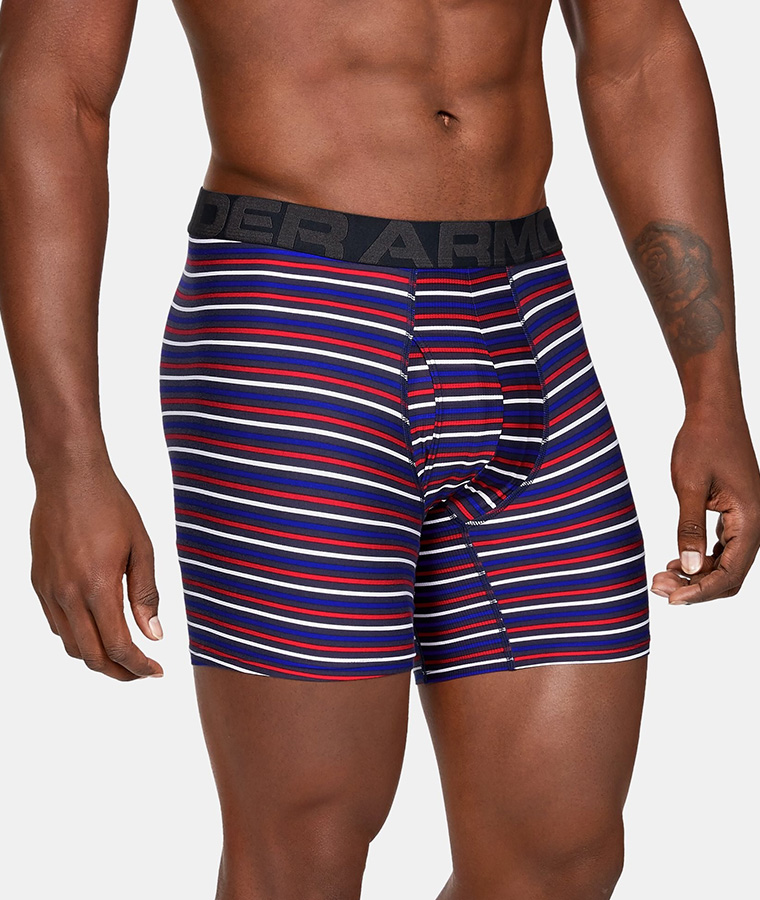 ---
Men's UA Tech™ 6″ Boxerjock® Printed – 2-Pack
UNDERARMOUR.COM
The brand promoted this men's boxer brief underwear by saying that the key properties like sweat-wicking, keeps-you-cool technology and turned into a pair of underwear. The handsome fit and the designer print with stripes of the pair makes it one of the best pairs to have for yourself. The definition on the legs is a must-have. The pouch features a snug-fit and keeps the manhood feeling supported and protected down there.
Fabric composition: 90% Polyester/10% Elastane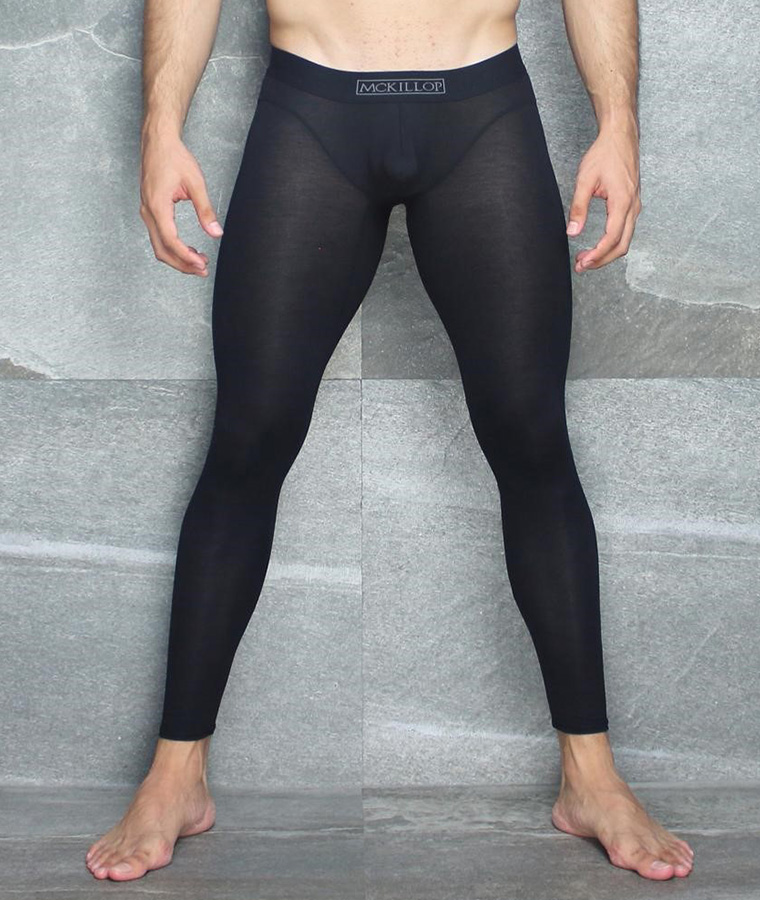 ---
Mckillop OLMO Hoist Long Johns Modal
SKIVIEZ.COM
Who said that men's underwear is the only one that can be the closest to your body? When you have something like this, why not invest in these to keep you feeling warm on the cold evenings? McKillop Underwear is not a very old men's underwear brand and has introduced itself as a functional, fashionable, and erotic men's underwear brand. This pair of long johns by the brand are men's hot underwear accessory that makes sure your legs are defined and your personality stunning.
Fabric composition: 94% Modal 6% Lycra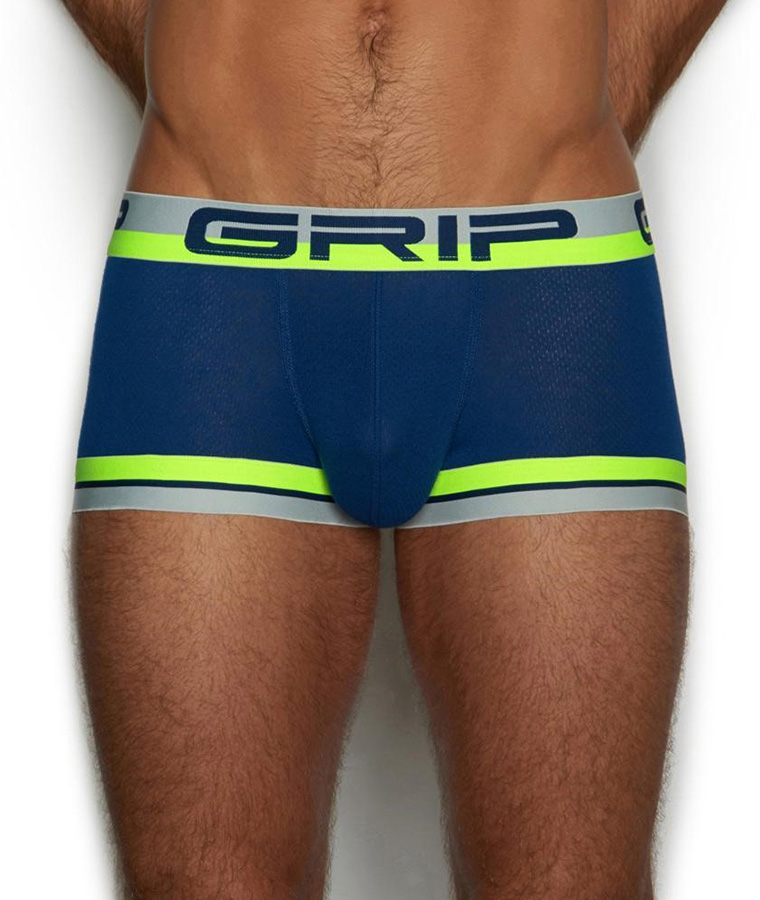 ---
C-IN2 Grip Mesh Trunk
C-IN2.COM
A clean, sexy, and supportive men's trunk underwear should be on your wishlist for sure. What makes it a stunning number is the brand that brings it forth. C-IN2 is a popular men's fashion underwear brand that makes sure your underneath fashion is stunning. This mens mesh underwear is all about providing you the best and most comfortable feeling down there. A unique spun fabric composition of polyester and spandex makes sure you feel soft and breathable. In terms of design, the color combination stuns on the outside. You would love the design as well as pouch enhancing underwear for men makes it absolutely worthy.
Fabric composition: 96% Polyester, 4% Elastane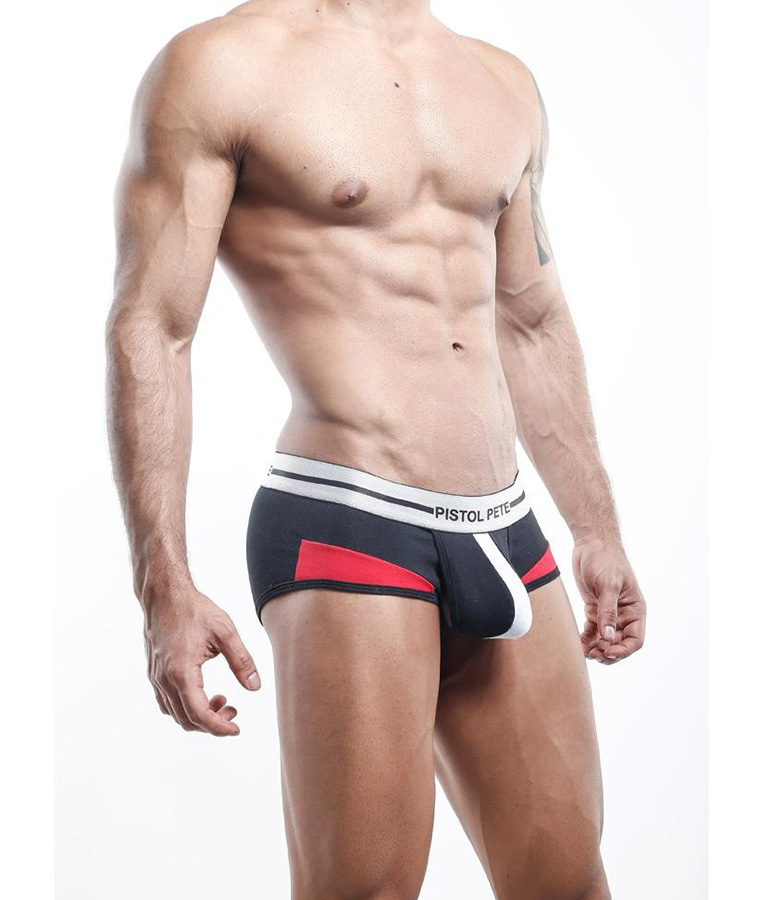 ---
Pistol Pete Bikini Brief
MENSUAS.COM
Pistol Pete Underwear has been around for a while but has come to the limelight in the last few years. The men's underwear label has brought forth a gigantic collection of men's hot underwear that are not only good looking but are sporty in nature. This bikini brief underwear for men by the brand boasts machismo and masculine appeal. With the low rise fit of the broad waistband and the sporty brief underwear coverage as well as the men's bikinis sex appeal, you get to enjoy the best-of-both-the-worlds. The fitted look with 95% cotton and 5% spandex, the tasteful coverage with the fancy feeling is beyond explanation.
Fabric composition: 95% cotton and 5% spandex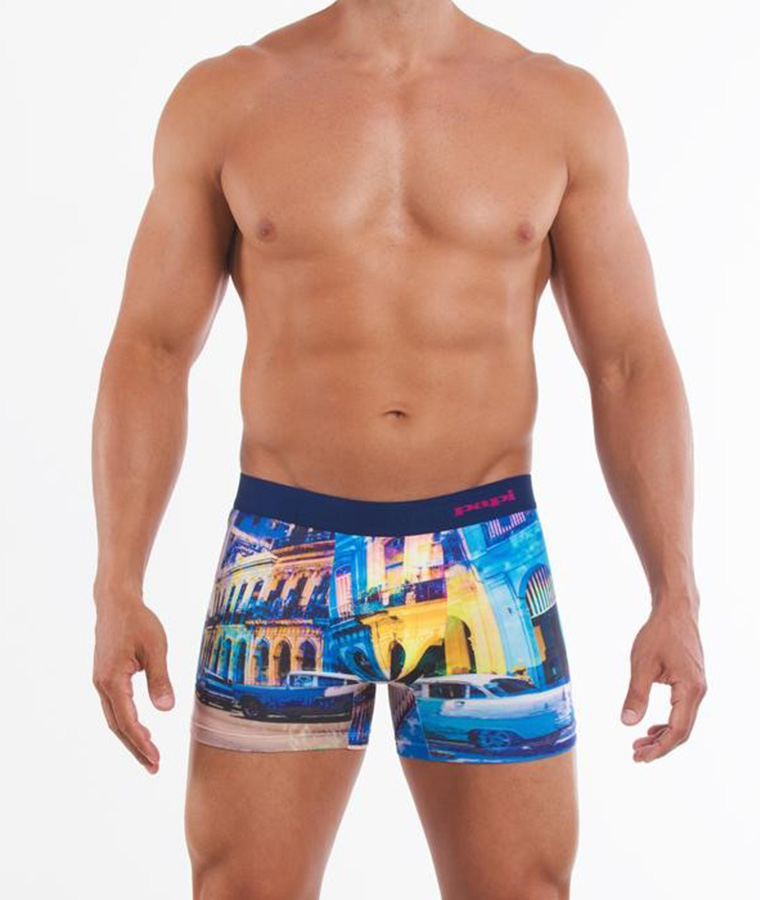 ---
Papi Heritage Fashion Boxer Brief (Havana)
WEARPAPI.COM
As the men's designer underwear brand Papi celebrates Hispanic Heritage, the label brought forth a series of men's underwear styles with prints that talked about the limited edition artwork. You could find the Hispanic culture and traditions in the entire series. One of them being the Havana boxer briefs for men, this Papi Underwear features Havana architecture in the best way possible. The assets and the legs are wrapped in a definition with a contoured fit in the front. You would love to slip into these sexy pieces.
Fabric composition: 90% Polyester, 10% Spandex
---
Male Power Iron Clad Short
SKIVIEZ.COM
From the collection named Iron-Clad, the Male Power underwear is all about bringing the ultra-masculine appeal to the forefront. With the leather-like fabric covering the legs, the center features sheer underwear fabric to keep the manhood on display. Ultra-thin, and flexible, high-tech fabric with rubber-like qualities. You would love the breathability that the sheer inserts provide the male anatomy while the smooth texture is given by faux-leather. You somewhat will feel like Batman in these men's boxer shorts.
Fabric composition: 100% polyester
---
Baskit BodyArt Boxer Brief
BASKITWEAR.COM
Why would you want to invest in tattooed when you can get it inked in the right place without actually getting it done? With the Baskit boxer brief underwear for men, you can get the real feel of the tattoo wrapped around your assets in the best way possible. Made with cotton and elastane, you know that you'd be feeling great till you're going to be there in this sexy underwear for men.
Fabric composition: 95% cotton and 5% elastane
Which of these men's underwear would you like to have for your underneath fashion for the upcoming holiday season?
Read more here:
What men's underwear style you should wear at home?
Can Men's Jockstrap Underwear be called men's lingerie?
How to make male bikini your cup of tea?
Know the lifecycle of Mens Thong Underwear