Gifting flowers, chocolates on Valentine's Day is an age-old tradition that people have been following for a very long time. With the help of sweet gestures, people express their love towards their loved ones. Each couple is different, every love story is different and so is the way of celebrating Valentine's Day. Some like to book a fancy restaurant for candlelight dinner. Then some couples like to go for a romantic holiday. And then some couples like to spend some quality time together by staying at home. For such kinds of couples, we have come up with something special, especially for men. We have come up with a list of a few sexy styles of men's lingerie.
1. Pistol Pete PPK002 The Reacher G-String
The first style of male lingerie which we want you guys to consider is Pistol Pete PPK002 The Reacher G-string underwear. This pair of men's g-string underwear makes you feel extremely confident as well as seductive at the same time. Furthermore, men who are conscious about their looks need to give this pair a thought as it comes with a mesh pouch.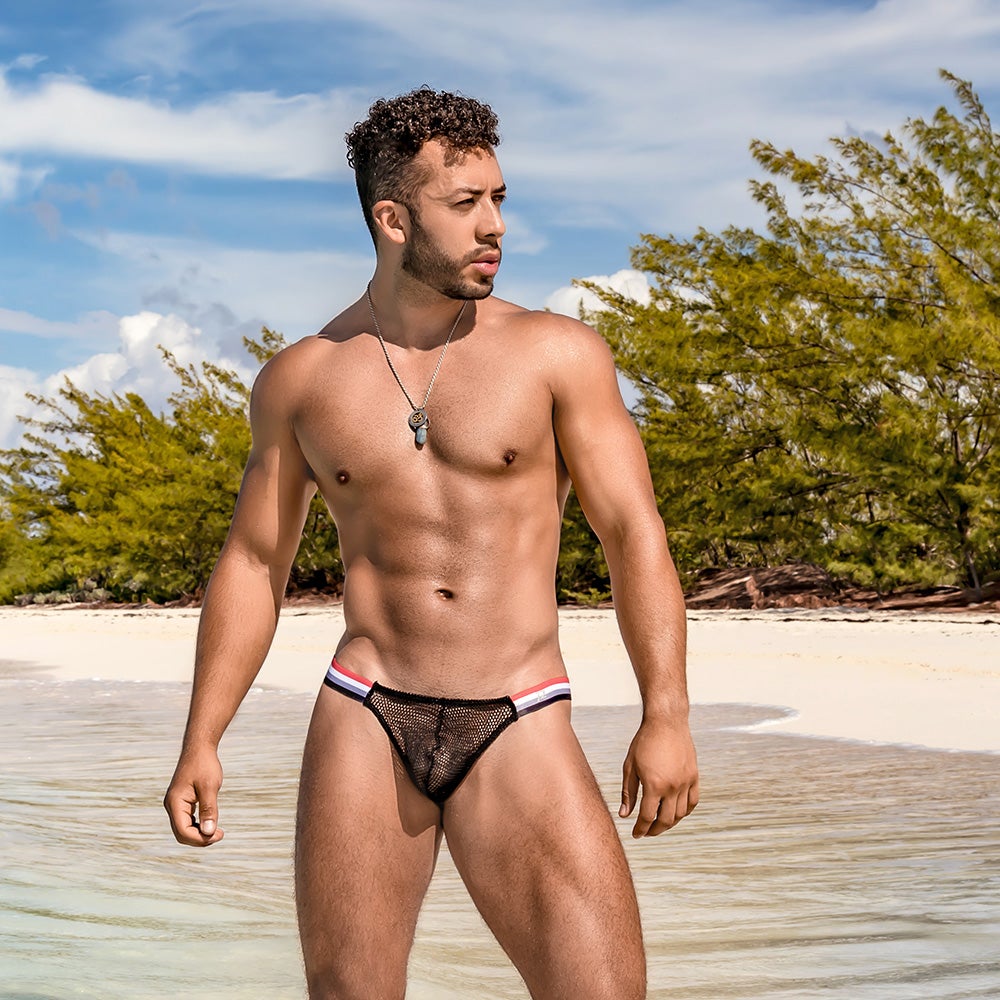 The mesh pouch is not only sexy, even nice a slight glimpse of your manhood. Hence, the mesh pouch in it makes you feel desirable. The fabric panel at the back gives a nice exposure to your butts. As a result, your butts look much more plumped.
2. Daddy DDI015 X Bikini
Valentine's Day is not about wearing those regular styles of underwear. You need to take your game one step ahead. This is why we are suggesting you go with Daddy DDIO15 X Bikini underwear.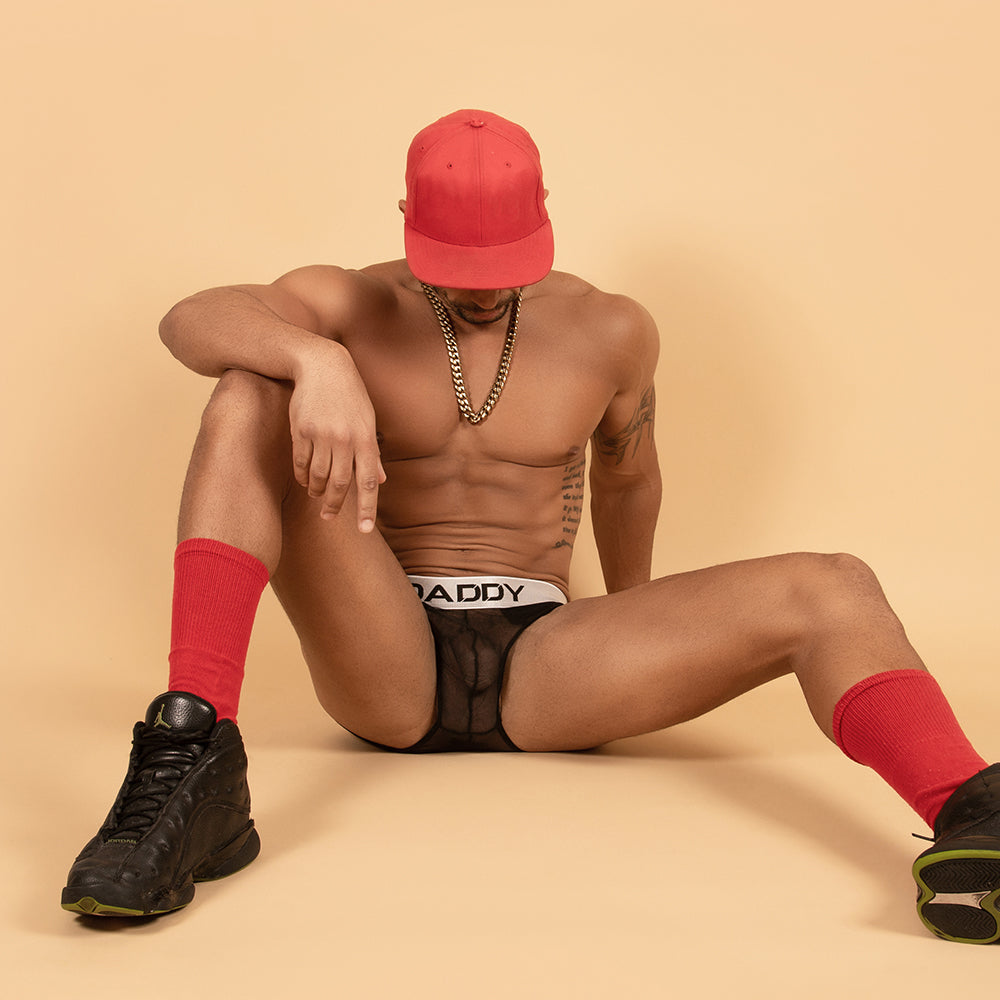 The sheer fabric in the front gives a clear picture of your jewels. Whereas the cross element at the back make it an interesting pair of lingerie. Further, the mesh fabric enhances the aesthetic appeal of the entire style.
3. Secret Male SMI035 Open Top Bikini men's lingerie
Secret Male's Open Top Bikini underwear for men is another sexiest pair of lingerie you can wear on Valentine's Day. The way it has been created makes it stand out from the crowd. And when you wear it, it shows how confident you are.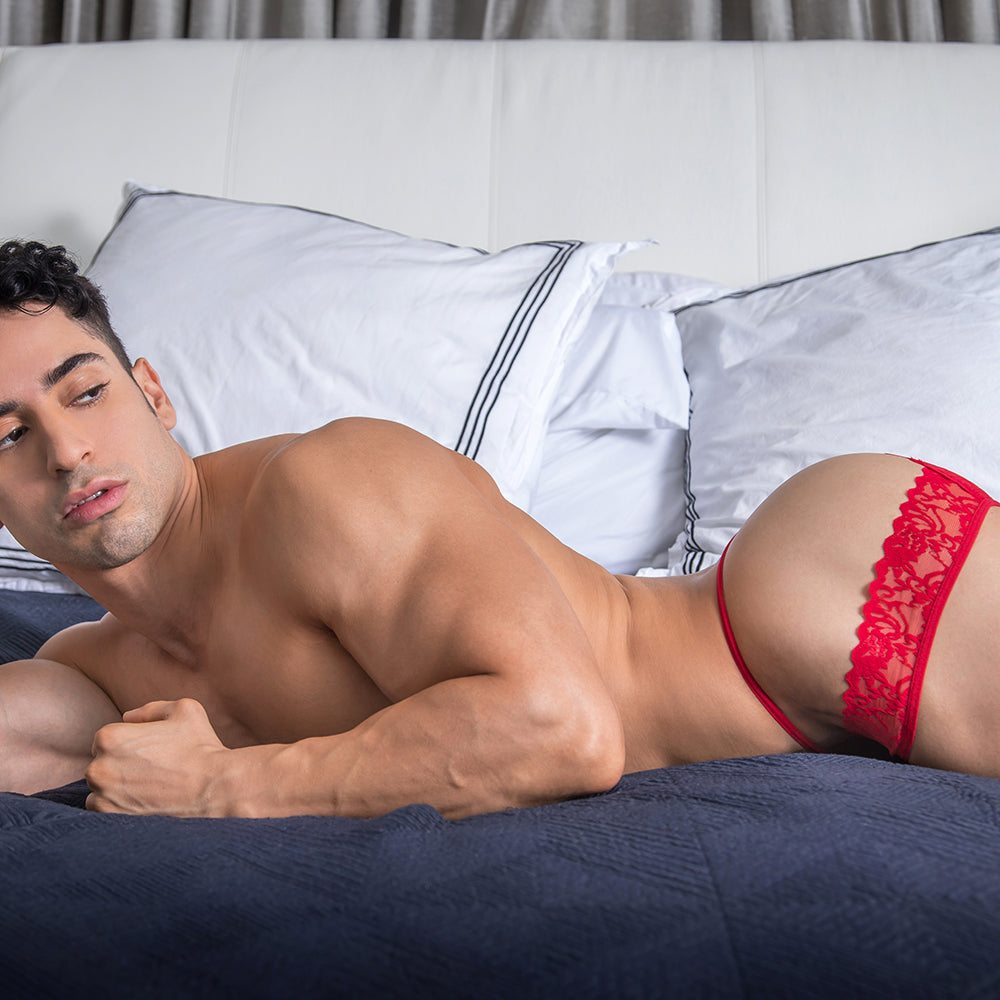 Secret Male Open Top Bikini underwear for men includes a comfortable pouch, making your male lingerie appropriate for foreplay and times when you want to snatch the spotlight. Besides pouch, the combination of polyamide and spandex makes this pair even more comfortable and easy to handle. Regardless of the occasion, Secret Male's Open Top Bikini will compliment every occasion.
4. Good Devil GDK050 Side Mesh Thong
Men who want to stay home and celebrate Valentine's Day with their partner can give another pair a shot, Good Devil's Side Mesh Thong men's lingerie .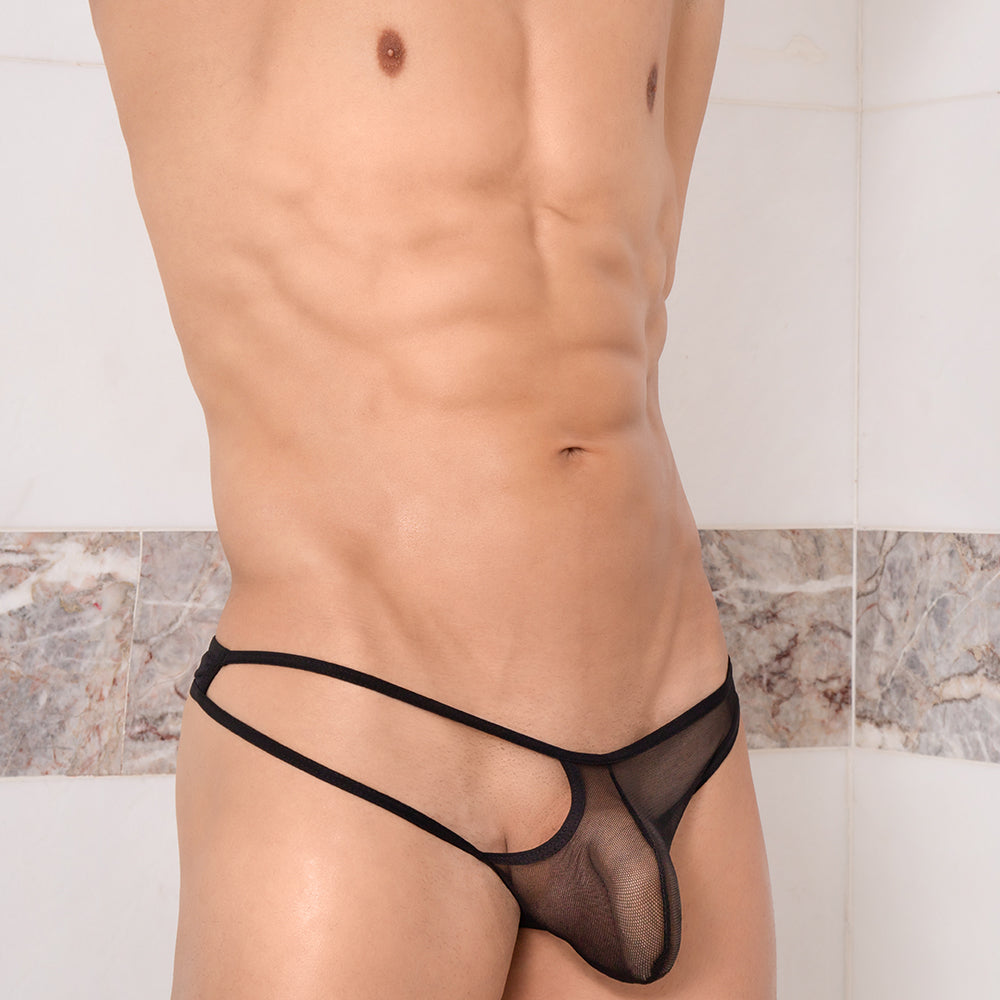 This Polyamide and Spandex based male thong are slightly different from your usual pair of thongs. The sheer fabric covering your manhood has nothing to hide so make sure you groom yourself properly. Men with a great build will look great in this style.
5. Secret Male SMI033 Madam Bikini
Another interesting pair from Secret Male is Secret Male's SMI033 Madam Bikini. The criss-cross element at the back will remind you of the corset. Furthermore, it offers an adequate amount of coverage.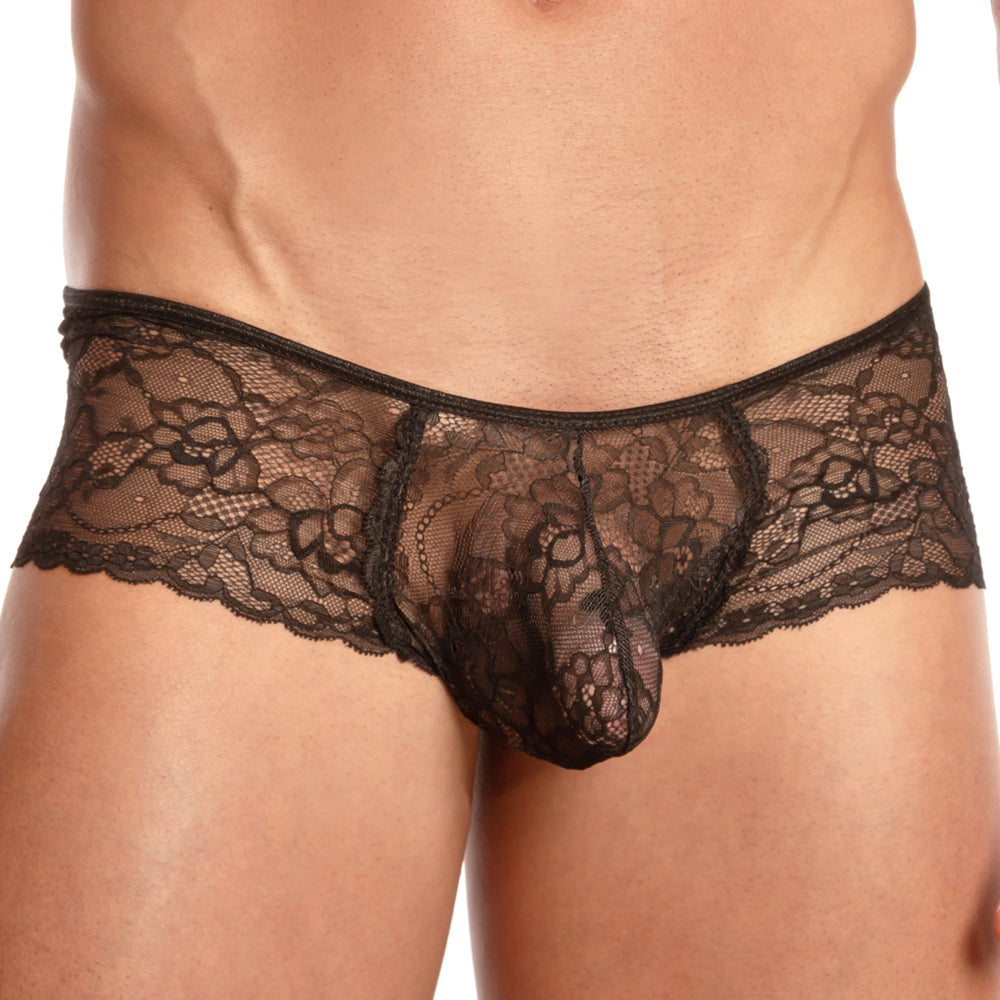 The lace fabric used in it enhances the entire look of the lingerie. Besides black, this pair of male bikinis are available in two different colors- red and white. Keeping Valentine's Day in mind, you should go with a red and black pair.
Where to shop?
All these styles of men's lingerie are available easily on Skiviez.com. Go and shop your favorite styles before they get out of stock.
Read more articles here:
Culeless for Valentine's Day? Checkout Secret Male's fashion accessories and male lingerie
Chocolate, handcuffs and men's brief underwear- right combination for intense sexual intercousre
Tips to enjoy sexy men's thong underwear without feeling conscious
Underwear Review: Anal Experience Brazilian Bikini Men's Swimwear