The Highlights Of Bikini For Men
The biggest highlight of this freshly launched men's bikini underwear is the use of contrast colored fabric on the edge as well as on the back. Edipous as a brand believes in designing underwear that embraces your features.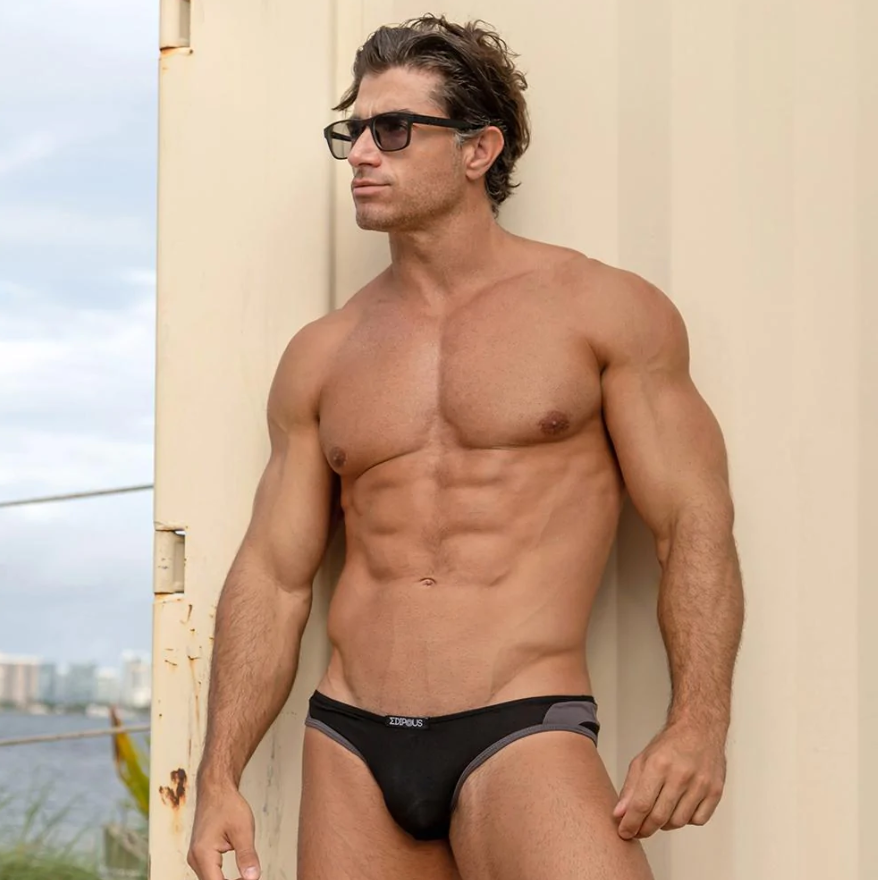 Besides that, another feature that we loved about this tiny pair of men's underwear is its fabric composition i.e. viscose-spandex. Viscose-spandex creates a strong bond that lets you pursue your everyday activities with confidence. This style is free from irritating labels.
About The Brand
Edipous which means Idea, "Form" in Plato— universal, immaterial, necessary— what we "know" when we know; what determines the "essence" nature of something, thus both a critical ontological as well as epistemological principle.
The brand has just been introduced to the male populace and is known for offering various underwear styles such as men's thong underwear, men's jockstrap underwear, men's boxer brief underwear, and lots more. One can find these pairs at Mensuas.
All the styles are created with the finest fabrics and vibrant colors.
One feature which makes this brand different from other brands is its way of naming its styles. The styles and categories are named according to the names in the family such as Creon- Oedipus's brother-in-law, Rex, Theseus, Polynices, and more.

Edipous is highly recommended to those men who are more inclined towards mens thong as Edipous thongs are the best sellers of their entire collection From design to the selection of fabrics done for male thong is just "perfect".
Other features of the Edipous mens sexy underwear range are, the fabric composition which is Lycra/ spandex and cotton/spandex, maximum comfort due to seamless designs, sensually contoured pouch, and True Edipous logo waistband.
The brand is about strong structure, anatomical pouch, and attractive cuts enriched with excellent fabrics that fall easily on the skin. The sheer fabric (which is found in the majority of the items) makes them more breathable and breezy that keeps the privates dry and agreeable. Shop this cozy and classy pair of bikini by Edipous at Mensuas.
About The Men's Underwear
This pair of men's bikini is no different from other pairs of bikini, speaking about its design part. What makes the Edipous Bond bikini unique is the use of contrast colored piping on the entire piece which is quite visible on the edge as well as on the back.
This men's bikini underwear consists of a contour pouch that provides shape to your profile without harming them. It gently holds your package. Its lightweight feature makes it appropriate for modern men.
Talking about the fabric composition, this sexy men's underwear is made out of viscose-spandex that enhances its flexibility and stretchability due to which the person wearing it gets the freedom to move. Its skinny design provides great leg movement. Also, for men who have been looking for a pair of men's underwear that can enhance their features, Bond bikini for men by Edipous is what they need to add to their closet.
Bond bikini for men comes with no waistband. Creators have designed it in various colors and sizes, do give this a chance.
To know more, do visit
https://www.erogenos.com/blogs/new-launches/get-ready-to-fall-in-love-with-bond-mens-bikini-by-edipous
Fabric Used
Viscose – spandex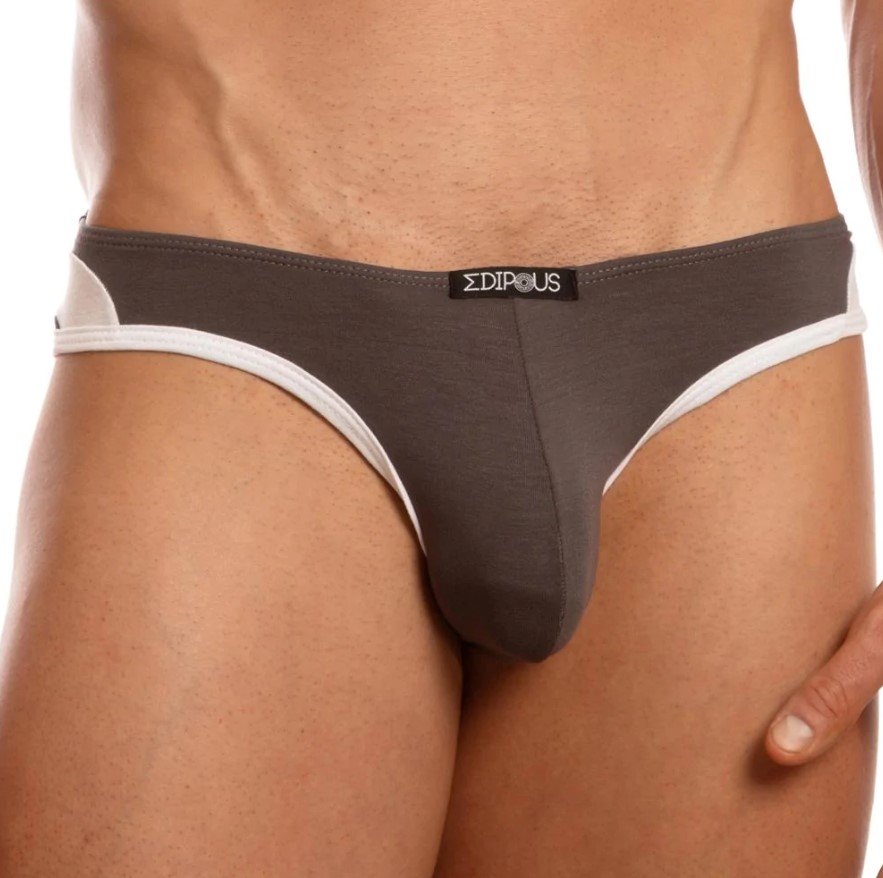 Colors Available
Black/Grey
Grey/white
White/Navy
Sizes
Small
Medium
Large
X-large
Price
$16.10
Buy It Here
Mensuas: Edipous EDI012 Bond Bikini
Erogenos: Edipous EDI012 Bond Bikini
Are you ready to give this a shot?
You May Also Like
Why Men's g-string underwear is underrated?
Why celebrating Thanksgiving with wine and men's thong a good idea?
6 underwear for men to feel good on Thanksgiving
6 men's erotic underwear to choose for special events