We all have been listening about the discounts and sales at shopping stores that shop before the sales come to an end or the offer ends or many other advertising gimmicks. Have you? Well, the wise know that sales and discounts will keep coming back. However, when you talk about men's underwear or collection offered by men's designer underwear brands, you know that the specific collection will come for a season and might go out of stock – never to come back. It can be with the specific men's underwear style or the color that you had been eyeing on for a while. Wisdom is to pick the same as soon as you get that 'love at first sight' feeling because it is too late for you to stock them.
We have our favorites and we'll be talking about them below. We have made a list of 20 best men's underwear from brands both big and small that you should stock up before they're gone.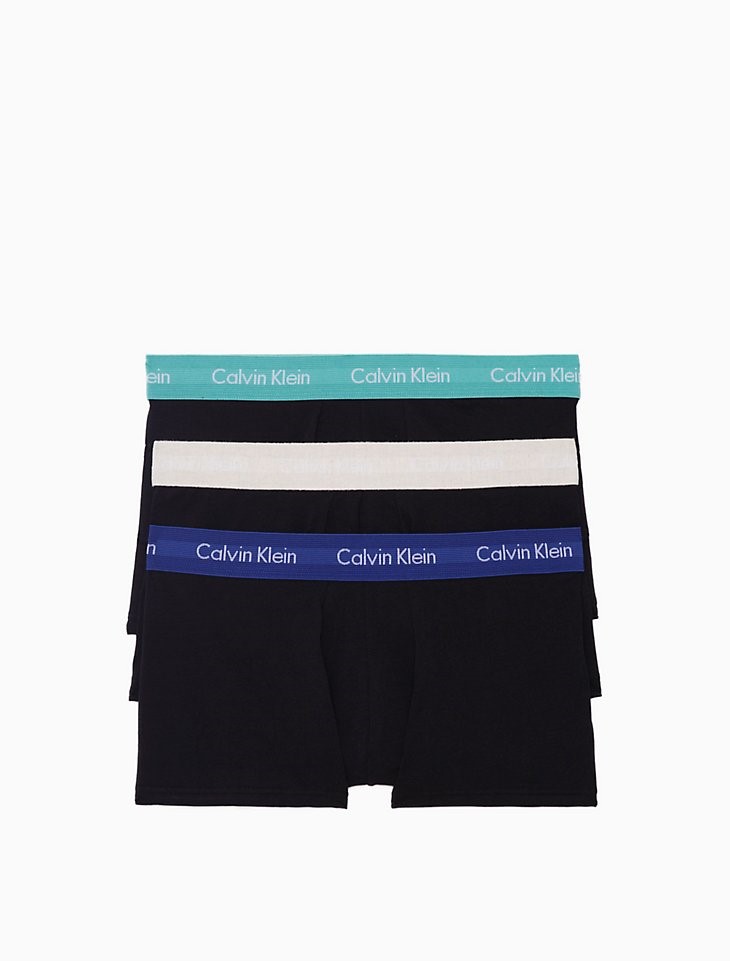 ---
Calvin Klein Cotton Stretch 3 Pack Low Rise Trunk
CALVINKLEIN.COM
Don't we all look for comfort when it comes to the underneath fashion? The manhood deserves all the love and comfort because it is one of the hottest areas of the male body. Well, Calvin Klein features men's trunks that are made with 95% cotton and 5% elastane making sure your manhood gets what it deserves. Also, having three of these in only $34 – it can't better. Stock up these men's trunk underwear by CK and you'd be thanking us later. Available in so many different colors, you can have what you're heart desires.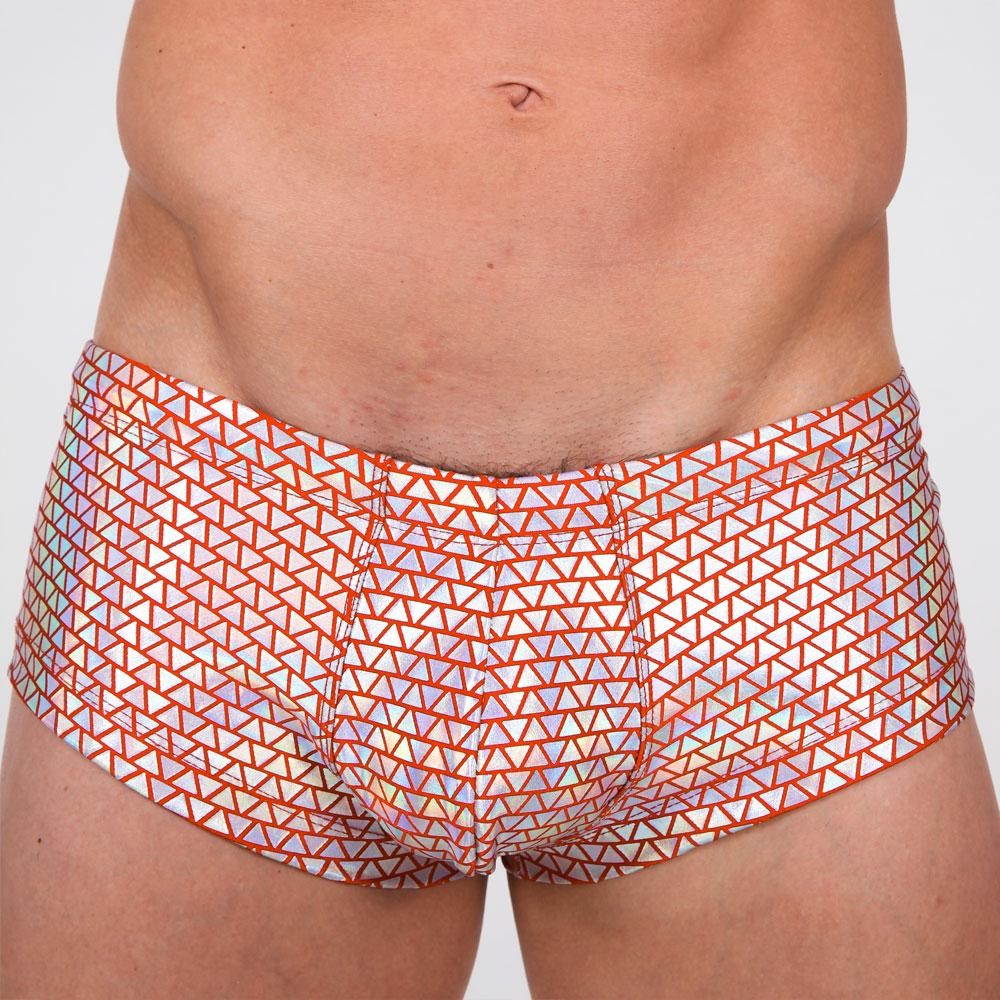 ---
Pistol Pete Venetian Midcut w/Pouch
SKIVIEZ.COM
For all those who love to keep it fashionable down there yet something that holds everything well, Pistol Pete underwear is a brand that features a male underwear collection a variety of styles that look and feel sporty. The Venetian boxer briefs for men are for the times when you want to feel defined as well as all peppy down there. A perfect number made with nylon and spandex and available in black and red colors.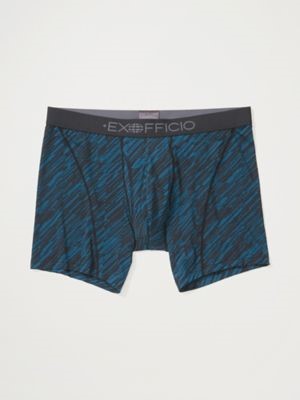 ---
Exofficio men's Give-n-Go 2.0 Sport Mesh 6" Boxer Brief
EXOFFICIO.COM
The brand Exofficio promotes the Give-n-Go collection by saying that they have spent 20 years perfecting the art of designing something like this. "That's where the Men's Give-N-Go® 2.0 Sport Mesh 6″ Boxer Brief comes in. Now up to 4 times more breathable, 50% more moisture-wicking, and 24% more quick-drying compared to our original Give-N-Go® collections, our latest iteration of the perfect pair is designed to keep you moving more comfortably than ever." These boxer briefs for men are your perfect travel companion for all seasons. The mesh underwear for men allows your assets to breathe better keeping you feeling cool. Available in 11 different prints, you can pick what you like.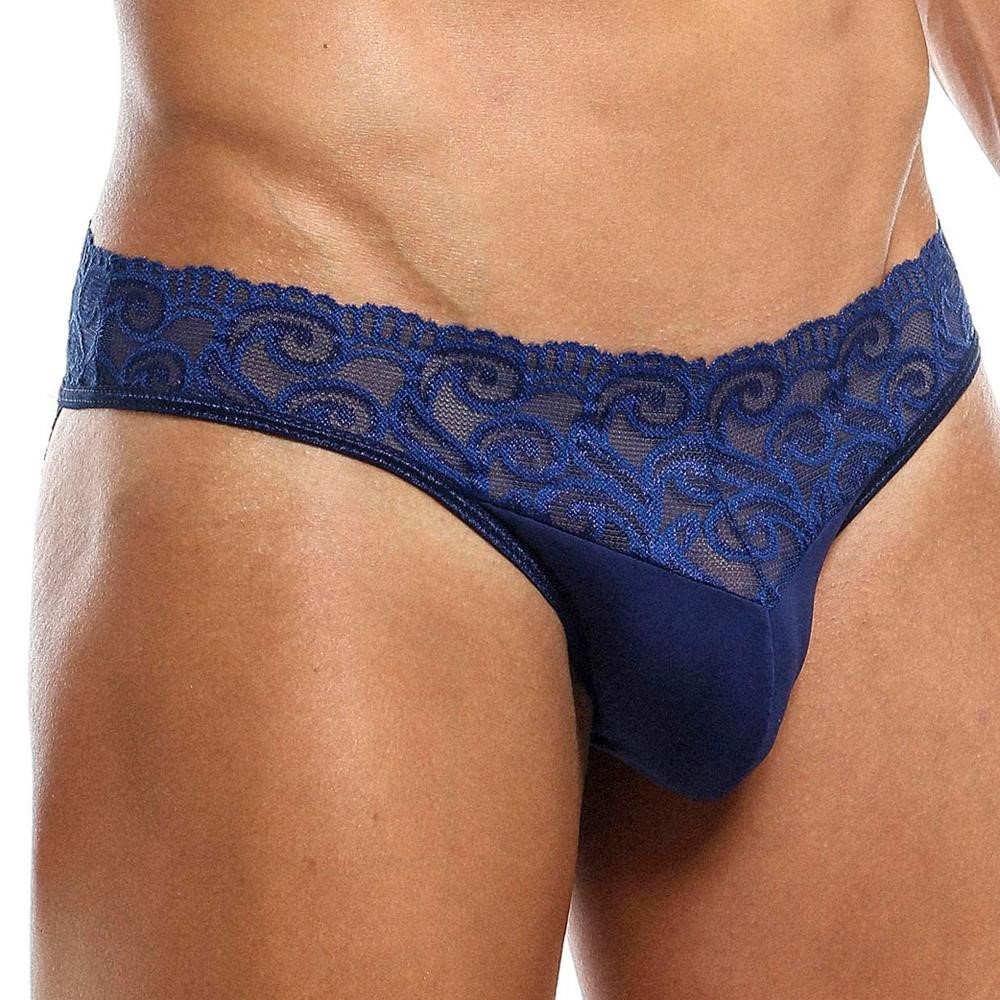 ---
Secret Male Lace Bottom Bikini
MENSUAS.COM
Looking for something that is not too masculine and macho? Moreover, have you looking forward to trying men's lingerie lately? Look no further because Secret Male has been fulfilling wishes with the collection of men's panties and other options that help you get in touch with your assets. This Lace Bottom bikini underwear for men by Secret Male is one of the most delicate options that you'll find by the brand. Delicate but supportive for your junk size for sure. With a part of men's underwear featuring solid fabric, you would love the lace detailing on the men's lace underwear. The actual surprise is in the back where you'd show off your butts in intricate detailing. One needs to experience something like these men's bikinis as well to keep falling in love with oneself.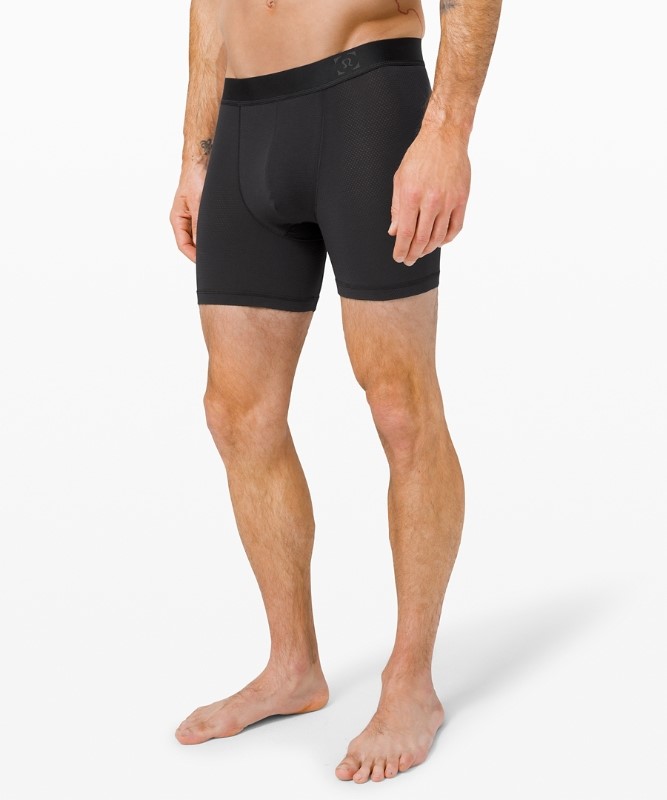 ---
Lululemon Always in Motion Boxer Mesh
LULULEMON.COM
The name 'Always in Motion' was not given to the men's mesh underwear. It was given because these men's boxer briefs are the perfect companions for you when you move around doing what you love to do. Whether it is the morning jog or the evening stroll with your mates, these men's boxer briefs are perfect. Made with super-soft modal fabric, you know that you'll be feeling breathable and comfortable down there.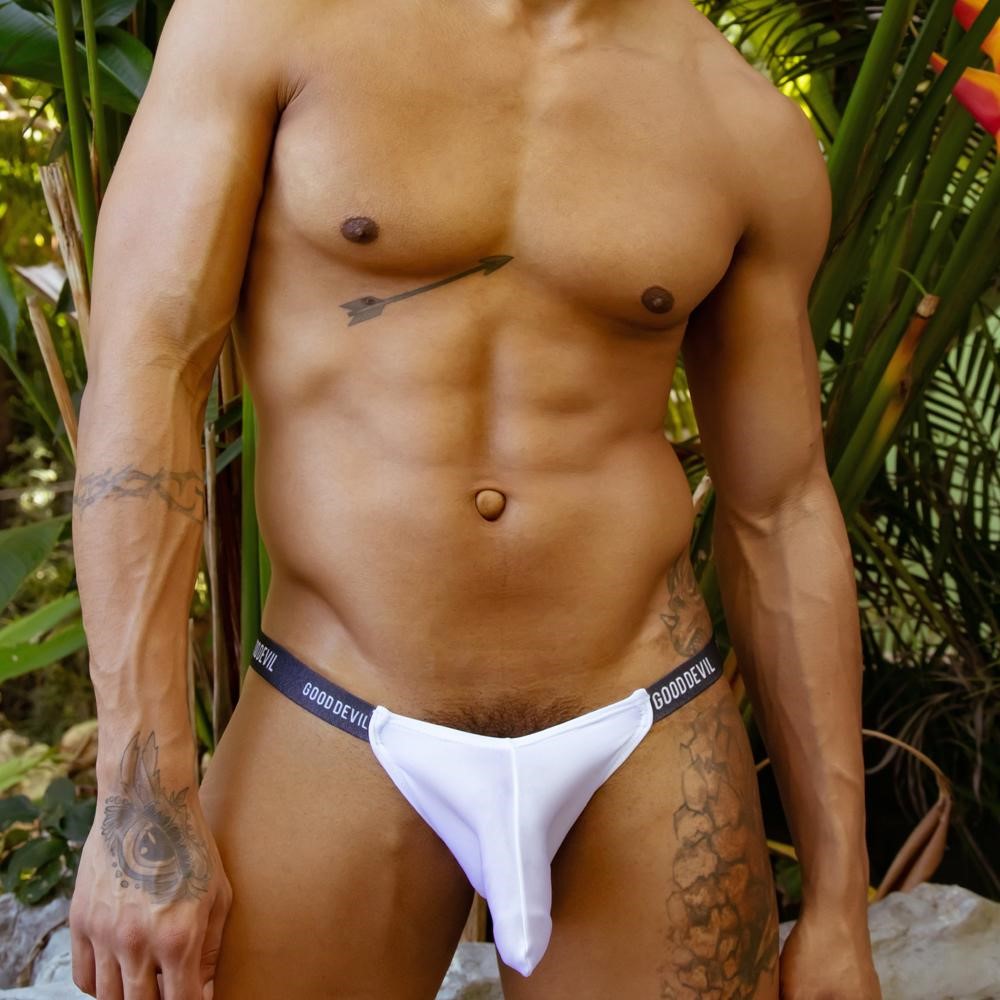 ---
Good Devil Pecker Brief
MENSUAS.COM
When you know Good Devil underwear, you know that the brand is absolutely the best one in providing that confidence with skimpy fabrics and barely-there design. This Pecker men's brief underwear is a sexy take on the conventional style. It provides you a shaping fit unlike the traditional briefs for men and also shows off some skin to keep things hotter down there. Perfect for times when you want to take that leap from briefs to men's bikinis and feel stunning. Available in colors like red, royal blue, and white, pick yours.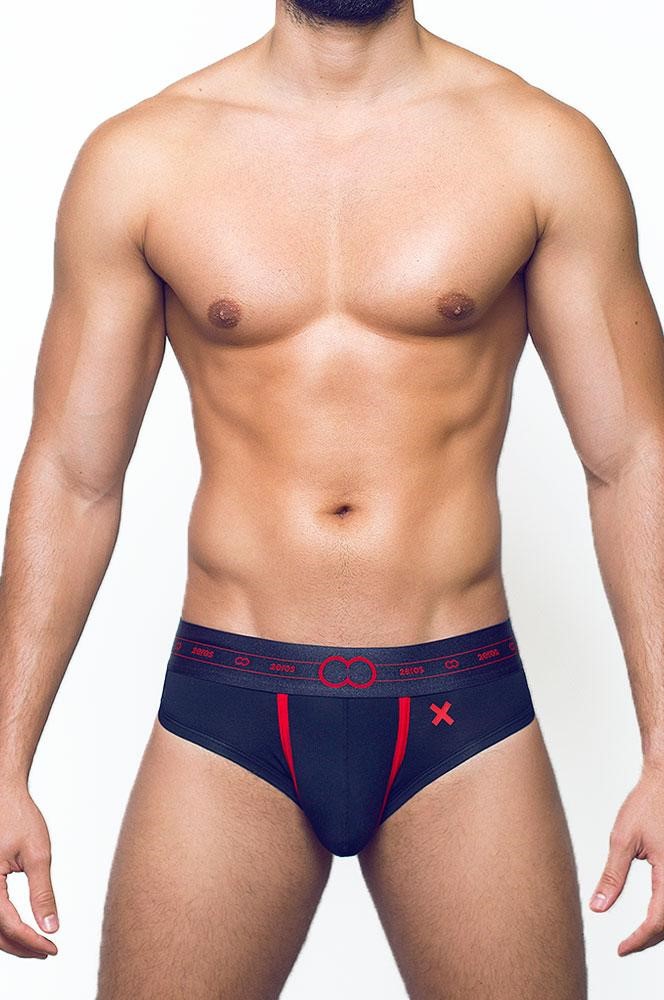 ---
2eros U21 X-Series Brief Underwear
2EROS.COM
Introduced recently in the market, the X-series has been catching a lot of attention. The X-series features other men's underwear styles but this men's brief underwear is all about passion and support to the underneath. With a range of striking colors, this men's briefs boast about the Lenzing modal fabric composition that is a modern take on the traditional tighty whiteys. Have these fashion underwear for men if you are in love with yourself.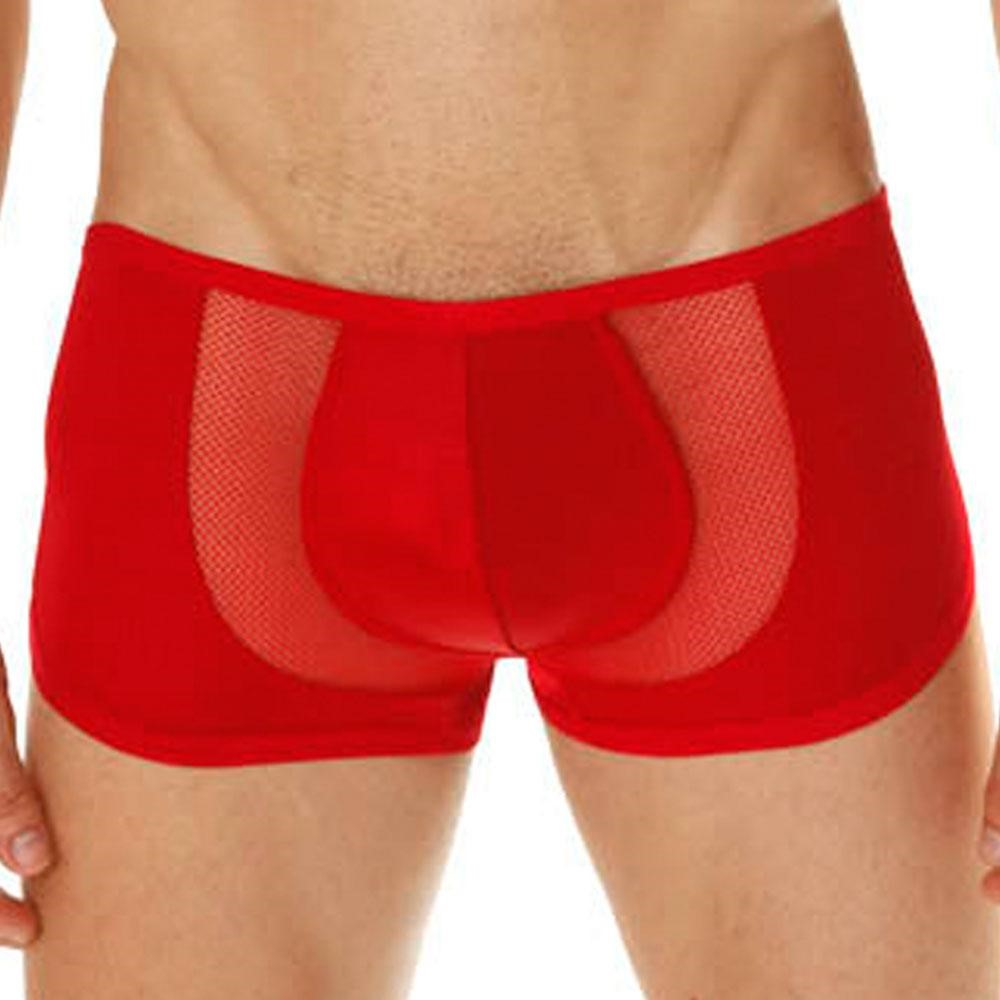 ---
Cover Male Intimate Boxer Brief
MENSUAS.COM
At the point when the thought is to tempt and entice without flaunting everything, Cover Male Intimate boxer briefs for men are the options that you should slip into. The brand is about sex appeal, tastefulness, and creative approaches to flaunt the manhood with the assistance of their underneath clothing. The Intimate Boxer Brief is a sheer mix of sexiness and subtlety with a trace of naughty allure that accompanies the see-through panels on the pouch sides. You would be able to find the boxer brief underwear for men in hues like black, navy, turquoise, white, and red.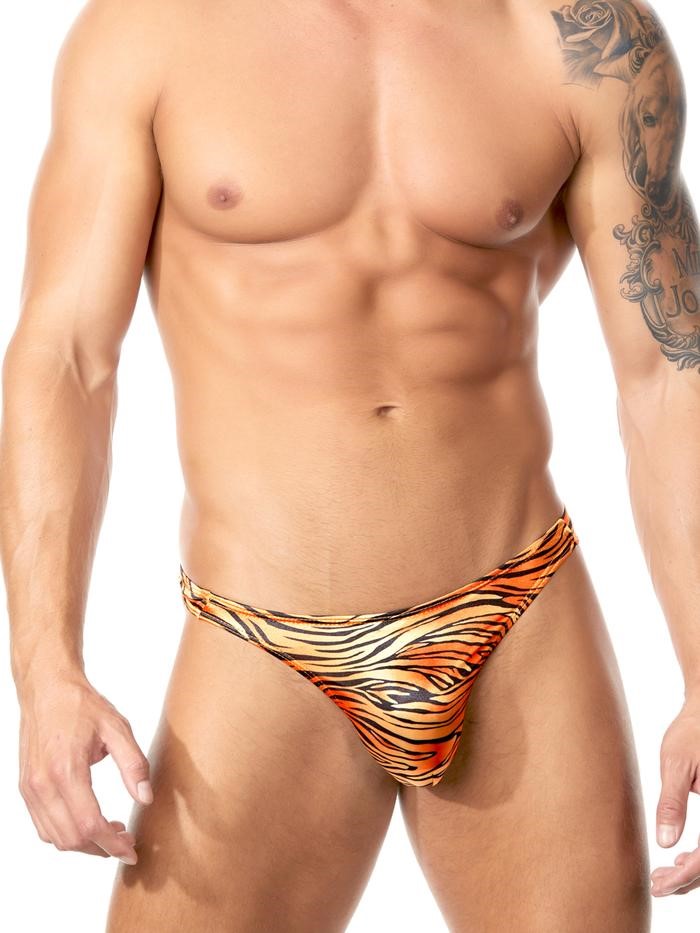 ---
Body Aware Printed Thong
BODYAWARE.COM
Body Aware has been the one brand that keeps you enlightened and aware of your underneath fashion. The printed men's thong underwear is a smooth, soft, and seamless option for men who like to pound and attack – pun intended!! The fashionable thongs for men feature a sleek and slim construction with a pouch that contours yet comforts the manhood. The low rise underwear features a fit that doesn't pop up from the trousers no matter what you do. The satin finish is made with nylon fabric.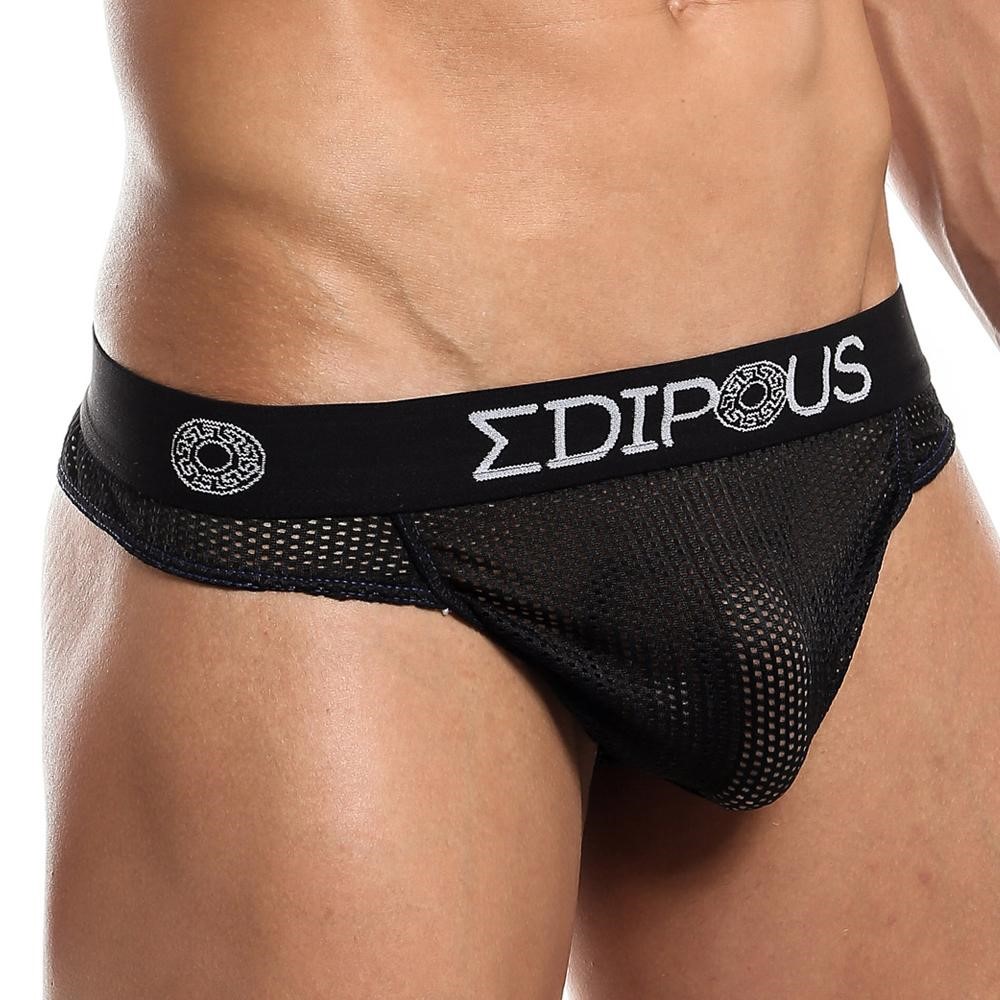 ---
Edipous Abstract Thong
SKIVIEZ.COM
Aren't we aware of claustrophobic and irritating it is to have sweat running down inside the pants? Men know it quite well!! Edipous features this stylish and sexy men's thong underwear that gives you quite a refreshing feeling below the belt. Thanks to the mesh underwear fabric that allows the unmentionables to breathe well plus the huge pouch that lets them be as they are without contouring or shaping them in a particular way. The best way to judge these men's thong underwear is to have one.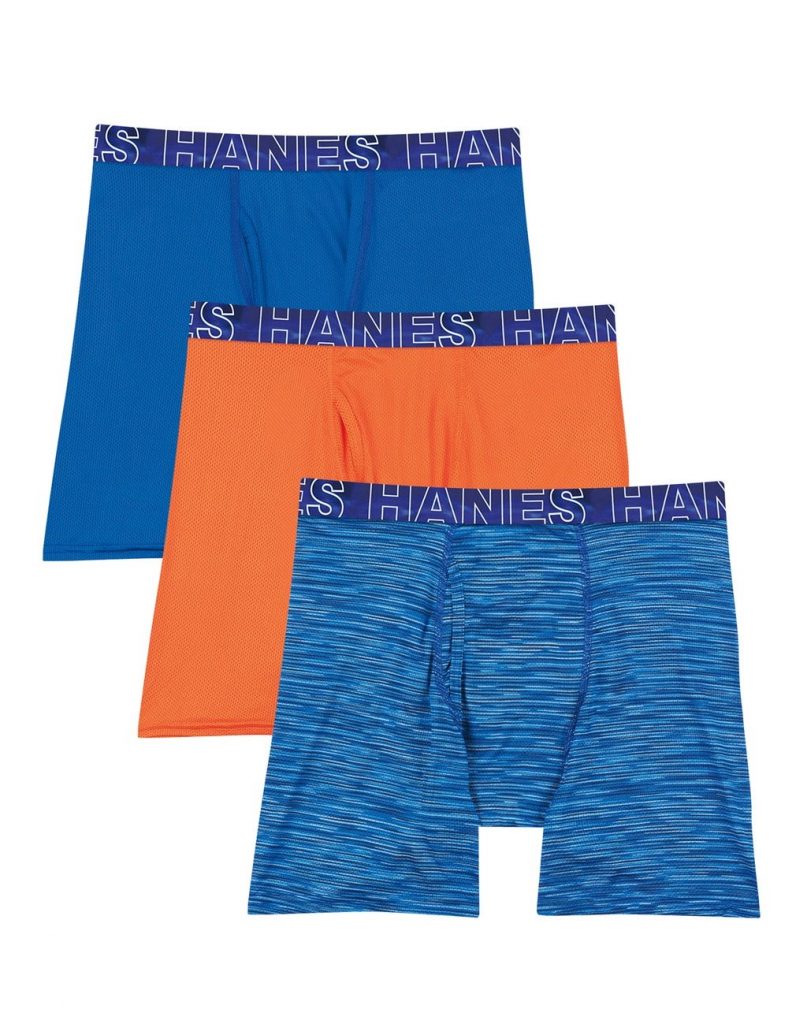 ---
Hanes Men's X-Temp® Stretch Boxer Briefs 3-Pack
HANES.COM
When you tired of trying men's underwear but the temperature below the belt is adjusts to nothing at all, these Hanes boxer briefs for men come in the picture. The X-Temp™ technology is designed to adapt to your temperature while the quick-drying fabric consists of 100% polyester. What more? The FreshIQ® advanced odor protection technology makes sure you smell good while the technology kills the odor-causing bacteria. You get the assorted designs in the pack of 3 only at $15.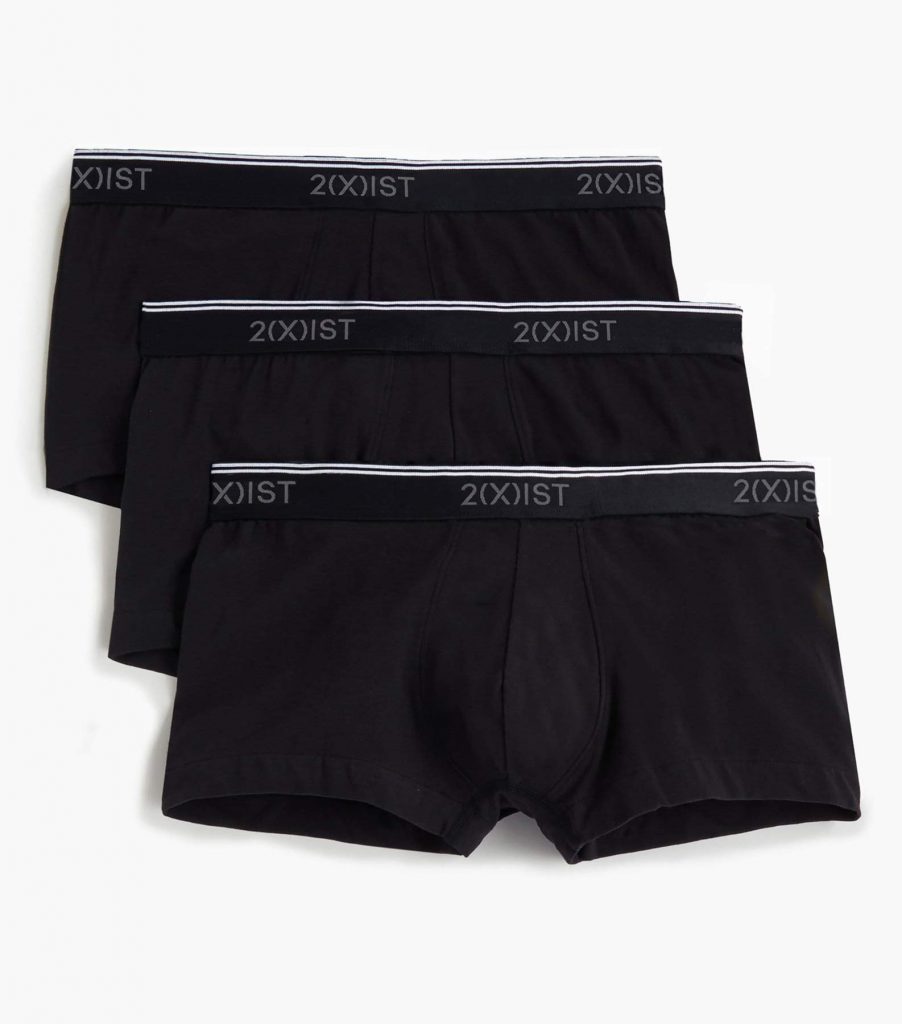 ---
2xist Stretch Core No-Show Trunks
2XIST.COM
Underwear lines or showy men's underwear can be very embarrassing for your personality. Hence, men look for sleek options and no-show fits. The men's trunk underwear by 2xist underwear is designed to stay low with slim fabric and no-show silhouette. Made with 92% cotton and featuring a signature 2xist contouring pouch, your manhood is in good hands. 8% spandex allows ample stretch to your legs.
---
Polo Ralph Lauren Men's 3-Pk. Cotton Classic Knit Boxers
MACYS.COM
When you seek only comfort and minimal support down there, Ralph Lauren cotton classic knit boxers are your ideal companions. Whether you choose to roam around in the house wearing these men's boxers or sleep in them, they will not stop loving you back. With an elastic waistband with the brand name, the functional fly features a button opening for easy access. The relaxed fit on the legs keeps it comfortable for you and the assets as well.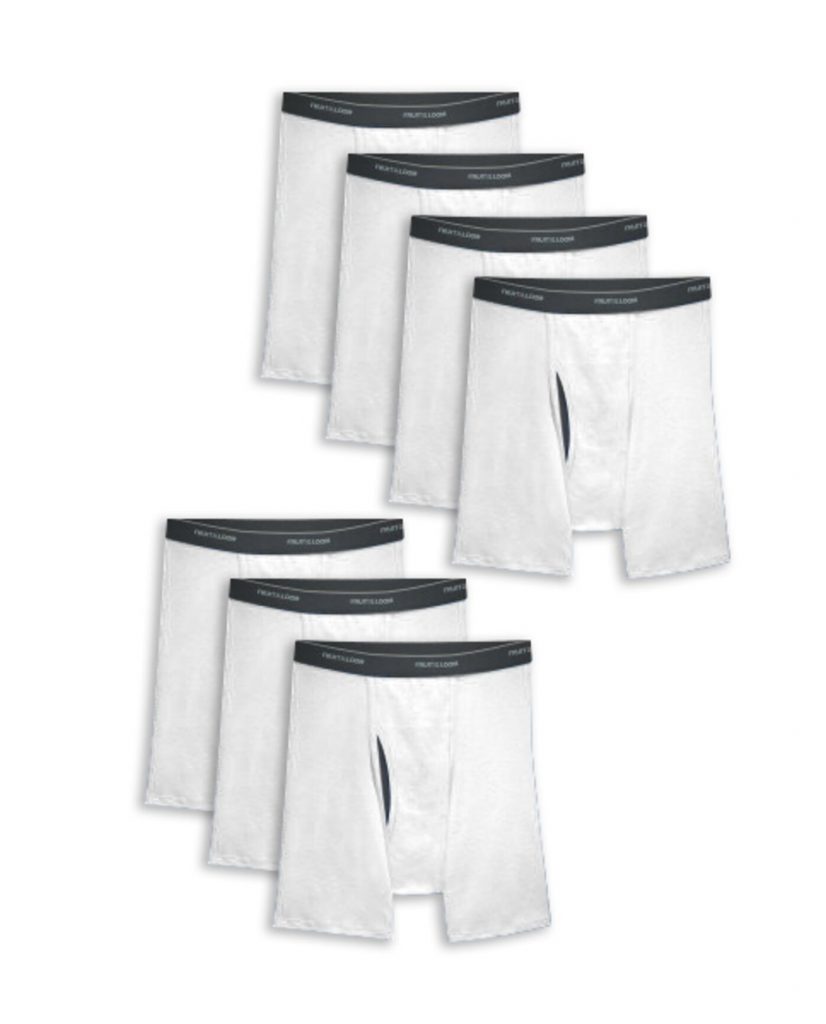 ---
Fruit of the Loom Men's CoolZone® Fly White Boxer Briefs, 7 Pack
FRUIT.COM
Well, this might be the biggest jackpot for you in the entire list with 7 men's underwear in one. With only $20.79, you are bagging in the best deal for yourself if you are in love with men's boxer brief underwear. Not only do you get to enjoy the pairs at such a low-cost, but you also get to have a one-in-a-million feeling with the mesh fly on the pouch. With a fabric composition of 100% cotton (solid fabric) and 90% cotton and 10% polyester (heathers), you get to enjoy the comfort of the moisture-wicking and comfortable fabric against your unmentionables all-day-every-day.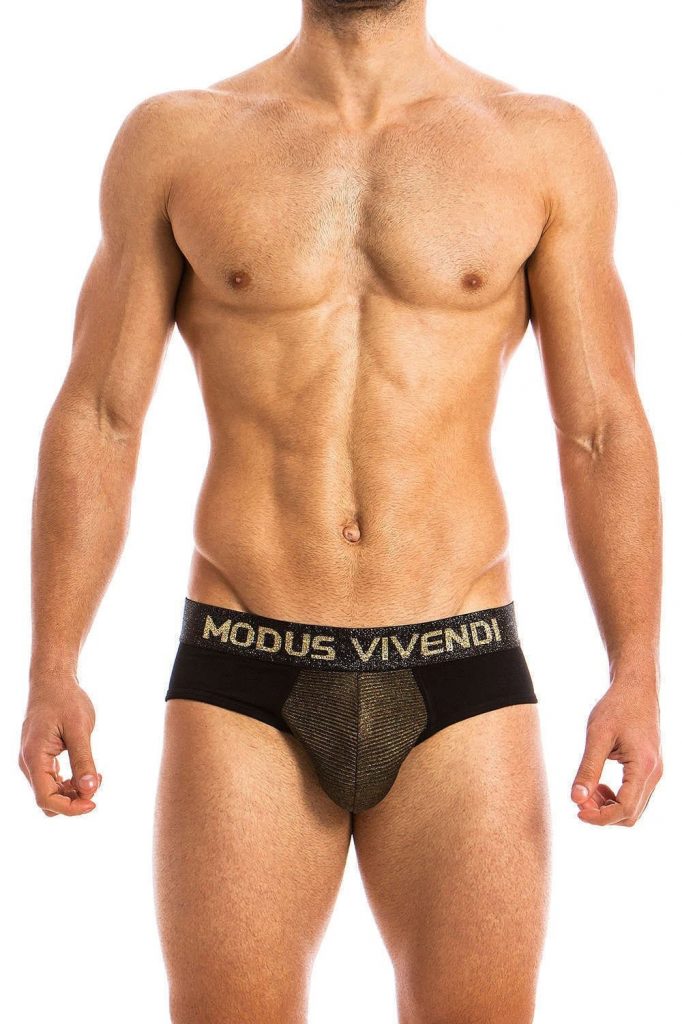 ---
Modus Vivendi Festive Classic Brief
DEADGOODUNDIES.COM
Modus Vivendi is a well-known men's fashion underwear brand that features options that break the stereotypes and are visually appealing at the same time. The Festive collection by the brand features men's briefs and bottomless underwear for men. These briefs for men are the perfect start to the holiday season or wearing them on Halloween sounds like a good idea. With all the shimmer and glitter, it doesn't let you down on the support it provides and coverage is conventional.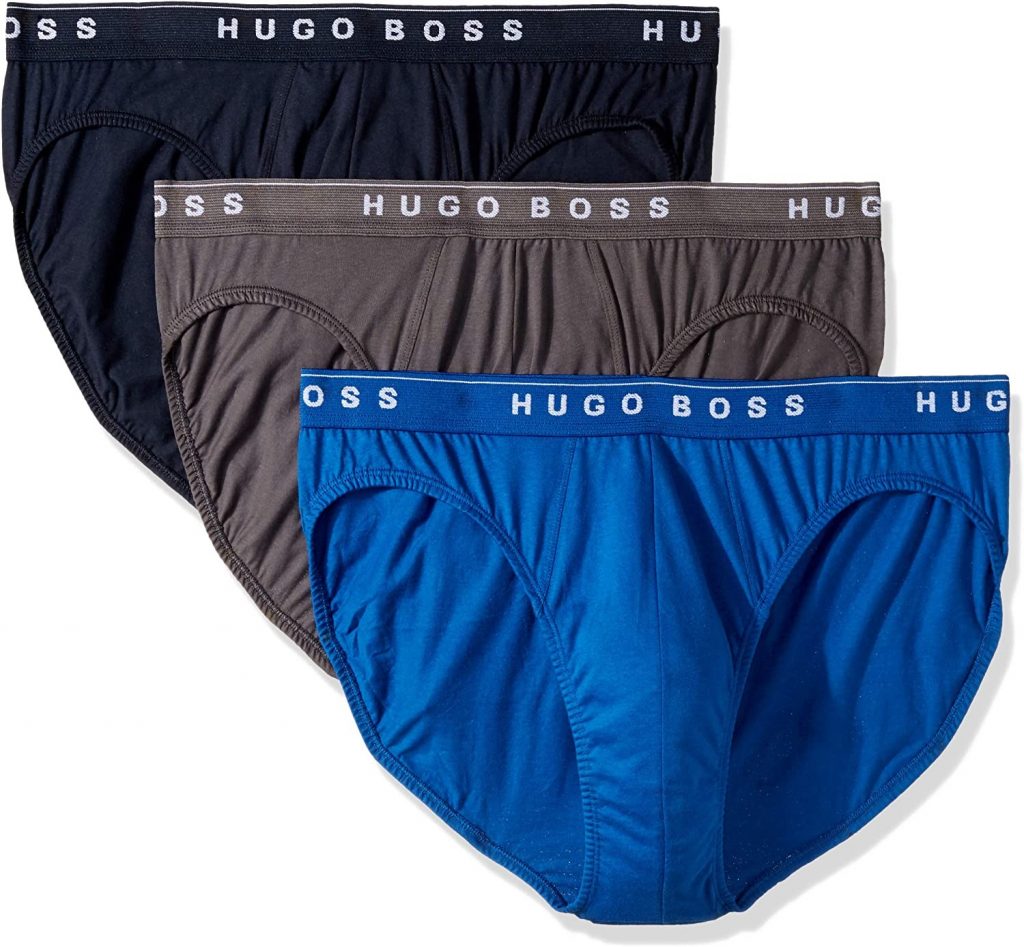 ---
Hugo Boss Men's Cotton 3 Pack Mini Brief
AMAZON.COM
Hugo Boss underwear is all about offering astounding comfort and traditional styles in high-quality fabrics. The fabulous feeling of cotton and cotton blends are the secret of the level of comfort of the brand. The mini briefs for men are mini by the name and by the looks but are supportive and comfortable when it comes to holding your assets in the right place. With the solid color, you will be able to bag in three exceptionally fashionable underwear for men in the price of one – $19.02 – $38.99 (depending on the size). You can choose from the masculine color variants available in this collection.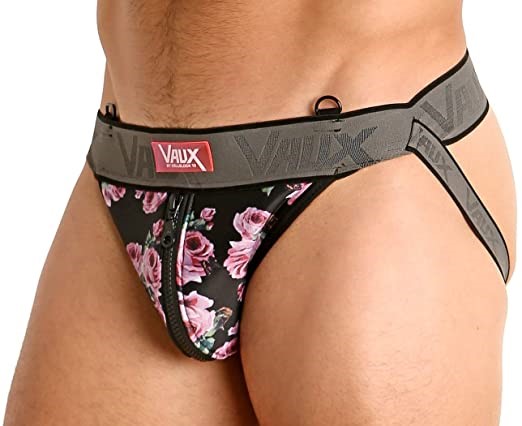 ---
Timoteo VAUX VX2 ZIPPER JOCKSTRAP
TIMOTEO.NET
Now that we're talking men's hot underwear, you cannot miss out on these men's jockstraps by Timoteo underwear. With a front featuring coated printed neoprene rubber pouch and a functional zipper, what are we looking for more? The broad elastic waistband holds up everything in place and also features metal rings that can be attached to a harness for some intense action. The print on the jockstrap underwear for men looks stunning. You could choose from Floral – blue/black and Leopard – blue/red at the price of $45.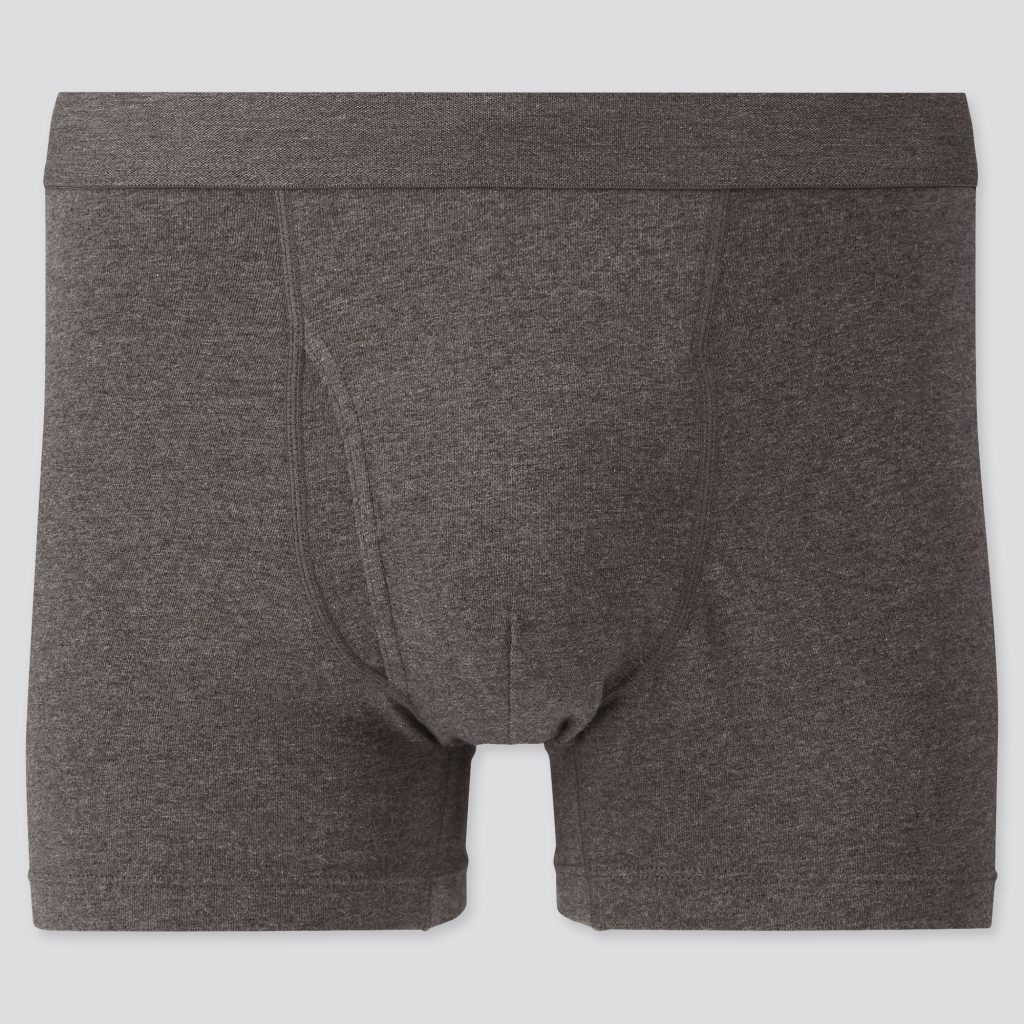 ---
Uniqlo Men Supima® Cotton Boxer Briefs
UNIQLO.COM
In case you are looking for a men's designer underwear in the range of $5 to $10, Uniqlo boxer briefs for men are the best you can get. A conventional design, a high-waist fit for definition, a functional fly on the pouch that is folded over to avoid bulkiness on the outside, a contouring pouch that supports and holds the manhood well. Made with 93% cotton, you know how it feels down there.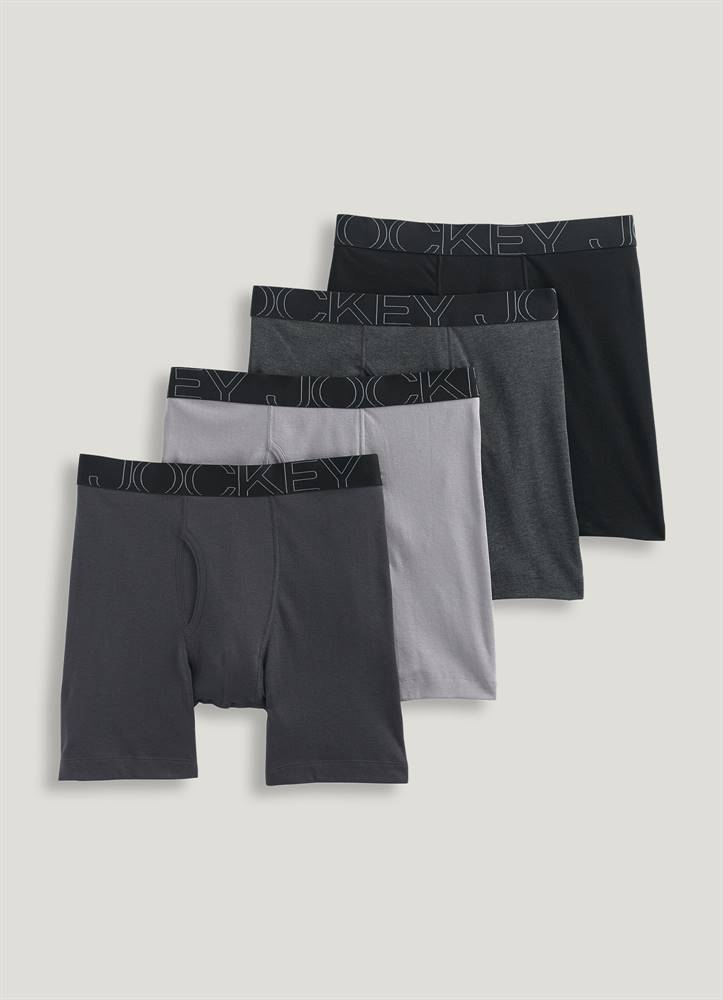 ---
Jockey Activeblend Midway 4 pack
JOCKEY.COM
Tired of cotton underwear for men? Why don't you try the blend of super-combed cotton that makes your assets feel all the softer and luxurious? With a sleek and fashionable design, you will be able to step into a conventional fit and comfort with these boxer briefs for men by Jockey underwear.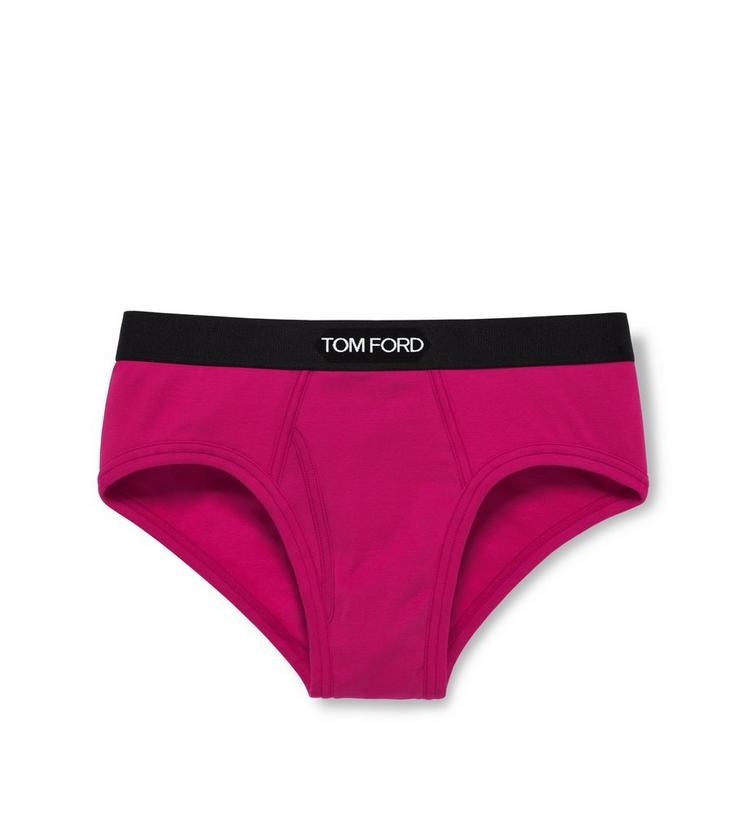 ---
Tom Ford Cotton briefs
TOMFORD.COM
Isn't this a very handsome men's brief underwear? Whether it is the color or the cuts or even the sleekness, these men's briefs by Tom Ford are fashionable and alluring. Made with 95% cotton stretch jersey and 5% elastane, the fly on the pouch keeps it airy down there. The panty-like cuts keep it comfortable below the belt and easy on the assets. You would be able to find 14 different colors that are masculine, catchy, and stunning in their sense.
Which one will you be picking from these?
Read more here:
Thong underwear is the solution to every problem!
Have You Ever heard About National Underwear Day?
These male celebrities have stolen our hearts with sexy men's underwear
Is James Bond racist towards men's boxers or briefs for men?