Koalaswim is a most unusual underwear company. We are in fact an extreme men's swimwear company making the most extreme swimwear designs on the planet! Many of our customers use them as swimsuits and as underwear or depending upon the style men's spandex panties. Call them whatever you like to, I think we will have a design to arouse and excite you.
About the Store
Let me introduce you to the distinctive styles and designs that have made our suits popular throughout the world. We do things a little different here, breaking up our designs into two major groups: Bulge style suits, femme style suits, and panties. Our bulge style designs come in many flavors from ultra-micro bulge designs that make you look as small as possible yet look masculine to full-on anatomically correct pouches that show you off in your full glory and beauty.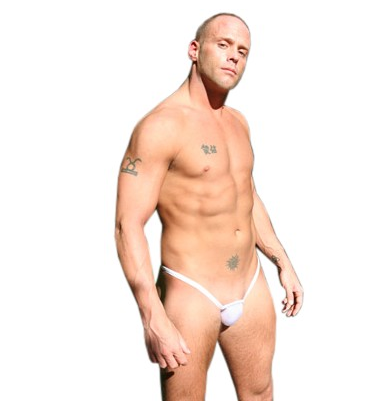 We have bulge designs with in-built cock rings that allow you to look as large as possible, always keeping the pouch nice and full. We have a line of neoprene fabric bulge bikinis and thongs for guys ready to try a new fetish. Our bulge style designs include bikinis, G-strings, thongs, and micro shorts. Our micro shorts can do quadruple duty as a swimsuit, work-out shorts, underwear or on the town spandex wear.
Koalaswim Bikinis
Two exceedingly popular bikini style bulge designs one called Male Man and the other Male Room feature a wet look spandex fabric and a scrunch butt back that shows both front and rear perfectly. If you are into micro make sure to look at the world's smallest bulge style swimsuit called the Micro Penis Maker String Bikini-stunningly micro! If you are into spandex then Koalaswim.com will be heaven for you.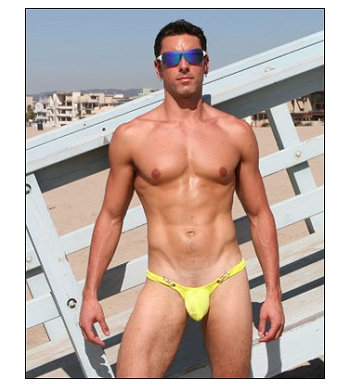 Now let us do a 180 degree turn from bulge designs and look at the largest selection of male to female transformation style swimwear and spandex panties also known as mtf transformation designs. Before we jump deep into these styles, I want you to know that all sorts of people are wearing these including men that a transitioning, sissy men, regular guys that are interested in feeling true feminization, people that have transitioned to female, non-binary people, and gender neutrals which I believe hits most of us. There are many men who want to feel their feminine side and these designs are a terrific way to try it.
What do we offer for you?
We offer our mtf styles in bikinis, thongs, G-strings, micro shorts, and tights. Our designs are created in spandex and can be used as swimwear, panties, or in the case of shorts and tights for sports or out on the town wear too. Our most popular designs take your equipment and repurpose it into a feminine camel toe that is so realistic that it will blow you away, there is in fact nothing else like these designs. Slip-on one of these spandex panties and get ready to see yourself in a new feminine light. When visiting Koalaswim.com make sure to check out the Gender Bias, Party Girl, and Clever Girl suits to get the real feel for what they will look like on your body. While they make sure to look at the distinctive styles of Lady Gear style shorts, our most popular micro-short designs. Another popular line of femme style swimsuits is the neoprene designs, ultimate comfort in a unique fabric that will leave you silky smooth down there.
Read more here:
Wesley Rudd looks stunning in Marco Marco Thong
Good Devil Rocky Thong
Underwear Review: Cotton Classic Fit 3-Pack Boxer Brief
New Launch: Cover Male CMJ029 Over Night Bikini